AI in Education: The Present and the Future [Online Event]
Presented by SGInnovate and TAIGER
In the words of Nelson Mandela, "Education is the most powerful weapon which you can use to change the world." With the mark of COVID-19, e-learning has been taken to new heights where teachers and students are fast adapting to new technologies and teaching methods.
As the world learns to emerge stronger and more resilient from the COVID-19 pandemic, there is greater emphasis on how knowledge can be delivered efficiently through digital solutions and how teachers may leverage emerging technologies such as AI to achieve optimal outcomes for students.
This webinar shall explore the current state of AI in education and also its potential uses for the future. Join us as our speakers discuss the various applications of AI and possible concerns that may arise from having machines do the job of teachers.
Date: 8 October 2020
Time: 10:00am – 11:00am (Singapore Time / UTC + 8)
Programme:
10:00am – 10:05am: Opening Remarks
10:05am – 11:00am: Panel Discussion and Q&A
Dr Richard Yen, Founder and Managing Director, Ednovation
Tan Chor Meng, Senior Director and General Manager, Wiley
Lau Kai Cheong, CIO and VP, SMU - Office of Integrated Information Technology Services
Moderator: Sinuhé Arroyo, Founder and CEO, TAIGER
Speakers' Profiles:
Dr Richard Yen, Founder and Managing Director, Ednovation
Dr Richard Yen is the founder and CEO of Ednovation. A Singapore based education company which develops EdTech as well as operates a chain of more than 90 preschools in Singapore, China and ASEAN.
Ednovation's mission is to Future-Proof Your Child through its iUnique curriculum integrating Artificial Intelligence (AI), Human Intelligence (HI) and Multiple Intelligences (MI). It is the first preschool chain to introduce Trilingual education with English, Chinese and Coding. Ednovation has been featured in CNA's Becoming Human, a mini-series on AI. Ednovation is also a Scale-Up company selected by ESG.
Dr Yen is a Harvard trained physicist who has done research as well as venture capital investing in the Silicon Valley before founding Ednovation
Tan Chor Meng, Senior Director and General Manager, Wiley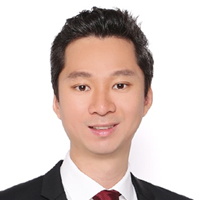 Chor Meng is the Senior Director and General Manager of Wiley, a global research and education company. He is responsible for Wiley's Education business profitability and growth in Asia. He is also deeply involved in building industry transformation and large-scale enterprise partners by improving access, affordability and outcomes of learners, with his organisation's strategic approaches to content and services consumption.
An accomplished business leader and innovator in the education industry, Chor Meng has a proven track record in the creation, management and growth of businesses in education that leverage new strategies, business models, technologies and distribution platforms to address evolving market demands. Before joining Wiley, he held various roles in his thirteen years with Pearson, where he also served as Regional Director, Sales Director, Editor, focusing on regional business management, profitability, growth, product management, marketing and service delivery.
Chor Meng serves as an Independent Director on the board of Copyright Licensing and Administration Society of Singapore, where he leads efforts to enable expanded and equitable access of commercial copyright material. He is a contributor and member of Forbes Councils.
Lau Kai Cheong, CIO and VP, SMU - Office of Integrated Information Technology Services
Kai Cheong has over 30 years of experience in the IT industry and is currently Chief Information Officer and Vice President of Integrated Information Technology Services in Singapore Management University (SMU) overseeing the innovative exploitation of technology in education, research and professional services.
Before SMU, Kai Cheong was Chief Information Officer of Nanyang Technological University (NTU) and was Director of InfoComm Technology with the National Library Board of Singapore winning the inaugural National IT Award in 1998.
Kai Cheong is currently the chairman of the Institutions of Higher Learning IHL CIO Forum.
Moderator's Profile:
Sinuhé Arroyo, Founder and CEO, TAIGER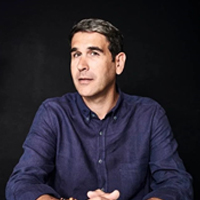 Sinuhé Arroyo is the Founder and Chief Executive Officer of TAIGER, a global Artificial Intelligence company headquartered in Singapore with offices in five other countries across Europe, America and Asia-Pacific.
He is a Committee Member in the Info-Communications Media Development Authority (IMDA) that defines and drives the Technology Roadmap in Singapore, and in the AI Chapter of the Information Technology Standards Committee. He is also an Executive Member of both, the AI Chapter launched by the Technology Trade Association SGTech and the Personal Data Protection Commission in Singapore (PDPC). Sinuhé Arroyo is a sought after speaker and has extensive research experience in the field of Artificial Intelligence, with numerous international publications in research journals and books. He is also a TEDx speaker on AI.
Prior to launching Taiger, Sinuhé worked as corporate development manager at Phion AG, where he carried out the acquisition of Visonys AG and successfully established new international business partnerships. Before that, he was a researcher at DERI, taking part in several world-class research projects that laid the foundations for computational semantic technology. Prior to DERI, he worked at iSOCO S.A., contributing to one of the first commercial semantic technology projects worldwide back in 2000.
He holds a Ph.D. in Artificial Intelligence from the University of Innsbruck (Austria) and an MBA from the University of Chicago Booth School of Business, in which he still participates as an active member of some entrepreneurial initiatives, including being a judging member of the New Venture Challenge. He self-taught programming at the age of 10 years old and has authored 5 patents.
Topics: Others
You may also like the following: