AI For Good: In Conversation with Prof Yoshua Bengio and Dr Kai-Fu Lee [Online Event]
Presented by SGInnovate and Element AI
With humanity facing an uncertain future in the year 2020, we need to better understand the tools we have to face up to and begin countering global challenges such as healthcare, the future of work and climate change. The rapid development of the field of Artificial Intelligence (AI) is seen by many to exemplify our greatest strengths as a scientifically grounded and technologically capable species. However, whilst AI does indeed hold great promise to help us tackle these challenges, there are serious considerations for how we develop and apply this technology in a responsible manner.
In this online event, Prof Yoshua Bengio and Dr Kai-Fu Lee will explore the promise of AI for humanity, to help our future economy and society be more resilient, liveable and sustainable, particularly as we begin to rebuild in the COVID-19 era.
This event is held as part of the Deep Tech for Good initiative by SGInnovate, in partnership with global organisations that include Element AI. The Deep Tech for Good initiative brings together experts in science and technology innovation, and catalyses collaborations among corporates, startups and governments, to advance Deep Tech developments for social and economic good.
Date: 23 July 2020, Thursday
Time: 9:00am – 10:00am (UTC +8)
Programme:
9:00am – 9:05am: Opening Remarks
9:05am – 9:50am: AI for Good Dialogue between Prof. Yoshua Bengio and Dr. Kai-Fu Lee
Prof Yoshua Bengio, Scientific Director, Mila and Co-founder, Element AI
Dr Kai-Fu Lee, Chairman & CEO, Sinovation Ventures and President, Sinovation Ventures Artificial Intelligence Institute
9:50am – 10:00am: Q&A
Speakers' Profiles:
Prof Yoshua Bengio, Scientific Director, Mila and Co-Founder, Element AI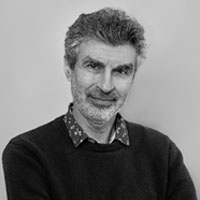 Yoshua Bengio is recognised as one of the world's leading experts in artificial intelligence and a pioneer in deep learning notably for its neural networks rebirth. Professor at the Université de Montréal since 1993, he is also the founder and scientific director of Mila – Quebec Artificial Intelligence Institute, the world's largest university-based research group in deep learning. In addition, he is a Canada CIFAR AI Chair and co-directs CIFAR's Learning in Machines and Brains programme, and acts as scientific director of IVADO.
In 2018, Yoshua Bengio ranked as the computer scientist with the most new citations worldwide, thanks to his many high-impact contributions. Then, he earned the prestigious Killam Prize. At the same period, he received the ACM A.M. Turing Award, "the Nobel Prize of Computing", jointly with Geoffrey Hinton and Yann LeCun for conceptual and engineering breakthroughs that have made deep neural networks a critical component of computing. He is Fellow of both the Royal Society of London and Canada. Concerned about the social impact of AI, Yoshua Bengio actively contributes to the Montreal Declaration for the Responsible Development of Artificial Intelligence.
Dr Kai-Fu Lee, Chairman and CEO, Sinovation Ventures and President, Sinovation Ventures Artificial Intelligence Institute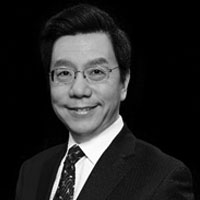 Dr Kai-Fu Lee is the Chairman and CEO of Sinovation Ventures and President of Sinovation Venture's Artificial Intelligence Institute. Sinovation Ventures, managing US$2 billion dual currency investment funds, is a leading venture capital firm focusing on developing the next generation of Chinese high-tech companies. Prior to founding Sinovation in 2009, Dr Lee was the President of Google China, and senior executives at Microsoft, SGI, and Apple. Dr Lee received his Bachelor degree from Computer Science from Columbia University, PhD from Carnegie Mellon University, as well as Honorary Doctorate Degrees from both Carnegie Mellon and the City University of Hong Kong. He is the Co-Chair of Artificial Intelligence Council for World Economic Forum Center for the Fourth Industrial Revolution, Fellow of the Institute of Electrical and Electronics Engineers (IEEE), Times 100 in 2013, WIRED 25 Icons, Asian Business Leader 2018 by Asia House, and followed by over 50 million audiences on social media.
In the field of artificial intelligence, Dr Lee built one of the first game playing programs to defeat a world champion (1988, Othello), as well as the world's first large-vocabulary, speaker-independent continuous speech recognition system. Dr Lee founded Microsoft Research China, which was named as the hottest research lab by MIT Technology Review. Later renamed Microsoft Research Asia, this institute trained the vast majority of AI leaders in China, including CTOs or AI heads at Baidu, Tencent, Alibaba, Lenovo, Huawei, and Haier. While with Apple, Dr Lee led AI projects in speech and natural language, which have been featured on Good Morning America on ABC Television and the front page of Wall Street Journal. He has authored 10 U.S. patents, and more than100 journal and conference papers. Altogether, Dr Lee has been in artificial intelligence research, development, and investment for more than 30 years. His New York Times and Wall Street Journal bestselling book AI Superpowers: China, Silicon Valley, and the New World Order discusses US-China co-leadership in the age of AI as well as the greater societal impacts brought upon by the AI technology revolution.
Topics: Others
You may also like the following: