Building a Resilient and Trusted Security Workforce
Presented by SGInnovate, BELLS Academic Group and CompTIA
Join Dr James Stanger, CompTIA's Chief Technology Evangelist, who will discuss what it means to create resilience for today's corporations and build practical security solutions on a budget using a trusted workforce. Dr Stanger will focus on essential security skills and best practices that organisations are employing worldwide and how corporations and organisations are managing their corporate workforce experience. He will also share insights from workforce and security research that CompTIA has conducted worldwide.
The workshop will begin with a discussion concerning the following topics: 
Defining "resilience" in 2022 and beyond: Next-level security architectures and best practices

Skills that employees need to bring to the table

Ways to improve security without breaking the budget

Organisations must implement vital security skills and best practices today, from monitoring and analytics to incident response procedures, automated responses, and threat intelligence sharing.

Managing the workforce, including employee experience, retention concerns, and building talent
Date: 12 Sep 2022, Monday
Time: 9:00am - 12:00pm (Singapore Time / UTC +8)
Venue: 32 Carpenter Street, Singapore 059911

Programme

9:00am - 9:05am: Welcome Speech and Introduction
9:05am - 9:30am: 
Defining resilience in 2022 and beyond: CompTIA research
Discussion about vital security skills (e.g., zero trust, monitoring and analytics, incident response)
9:30am - 10:00am: 
Improving security without breaking the budget
10:00am - 10:30am: 
Opportunities for building a trusted workforce: EX and security
10:30am - 11:00am: Skills that employees need to bring to the table
11:30am - 12:00pm: Q&A
Speaker's Profile 
Dr James Stanger, Chief Technology Evangelist at CompTIA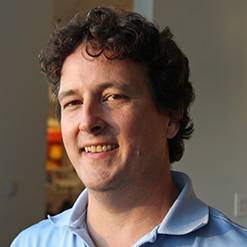 Dr James has a wealth of experience in IT, working in roles such as security consultant, network engineer, Linux administrator, web and database developer and certification program designer. He has worked with IT subject matter experts, hiring managers, CIOs and CISOs worldwide. Some of his clients include Northrop Grumman, the U.S. Department of Defense, the University of Cambridge and Amazon AWS. James is also a regular contributor to technical journals, including Admin Magazine, RSA and Linus Magazine. He lives and plays near Puget Sound in Washington in the United States.
Topics: Computer Science, Others
Industry: ICT
You may also like the following: