Cyber Resilience: Enterprise Cybersecurity and Digital Trust
Presented by SGInnovate and AustCyber
In the post-COVID world, the world sees greater importance of being interconnected through digital means. Cyber resilience is increasingly critical and imperative, as the world accelerates towards a more developed digital future.

In March 2020, Singapore and Australia have renewed the 2017 Memorandum of Understanding (MOU) on cybersecurity cooperation, strengthening further and expanding collaboration as both countries develop a sound and resilient cyberspace infrastructure. In addition, digital trust, defined as the level of confidence users have to enable a high functioning cyber-physical world, has never been more important. Australia's Digital Trust Report 2020 highlights the role of' digital trust' plays in attracting investment and driving jobs growth.

In this event, our panel of experts will discuss the importance of enterprise cybersecurity and digital trust as our digital future develops, the role of innovation, and how having a robust cyber-risk strategy will help ensure sustainable growth for corporates SMEs, cities and countries in the digital age.

Date: 14th January 2021
Time: 10:00am - 11:00am (Singapore Time / UTC +8)

Programme:
10:00am - 10:05am: Opening Remarks from SGInnovate
10:05am - 10:45am: Panel Discussion on Enterprise Cybersecurity and Digital Trust​
Prerana Mehta, Chief of Ecosystem Development, AustCyber

Krishna Nagashwaran, Information & Analytics Director, IAG Firemark Labs

Juan Huat Koo, Director, Cybersecurity Sales – ASEAN, Cisco

Moderator: Benny Chng, Assistant Director, SGInnovate
10:45am - 11:00am : Q&A Session

Speakers' Profiles:

Prerana Mehta, Chief of Ecosystem Development, AustCyber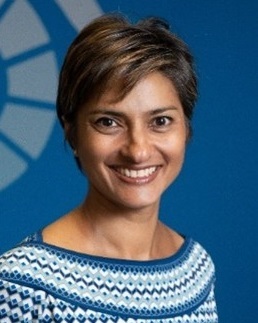 Prerana Mehta is the Chief of Ecosystem Development for Australia's Cyber Security Growth Network, AustCyber, charged to promote Australian cyber capability, talent and profile nationally and overseas. Prerana oversees the national network, assists market entry for cyber organisations into global markets (the UK, USA and IndoPac) and leads the engagement with federal, state and territory Governments on programs that build a strong and more secure digital economy. Specific programs include leading the harmonisation of cybersecurity standards NSW Taskforce, defence industry engagement, critical technologies supply chains investment attraction and readiness, and the AUCyberScape digital platform. Prerana was the Australian representative at the World Economic Forum Annual Cyber Security Summit in Geneva in November 2019 and the OECD Global Forum on Digital Prosperity and Security in London 2019.

Prior to this role, Prerana was Minister Counsellor and Senior Trade and Investment Commissioner in Singapore, leading Austrade's operations in promoting trade and investment opportunities from Australia to the ASEAN region.

Previously with Austrade, as Director, Ministerial Business Missions, Prerana led Australian business leaders on ministerial missions for the Prime Minister and the Minister for Trade, Tourism and Investment. She was Senior Advisor Policy at Prime Minister and Cabinet, International Division for a short-term secondment focusing on North Asia.

Over the last 18 years, Prerana has developed extensive experience living and working in Asia and the Pacific region in both the public and private sectors. As a consultant for DFAT in Jakarta Indonesia, Prerana established a risk and fraud governance framework for Australian Aid funded projects. Prerana worked with Deloitte in Papua New Guinea as Director Risk Services and prior to that with International SOS in Hanoi heading the relationship with multilateral agencies and corporate clients.

Prerana is Chair of the Australia Indonesia Business Council ACT Chapter and a Director on the board of SisterWorks, an NGO for migrant and refugee women entrepreneurs.

Krishna Nagashwaran, Information & Analytics Director, IAG Firemark Labs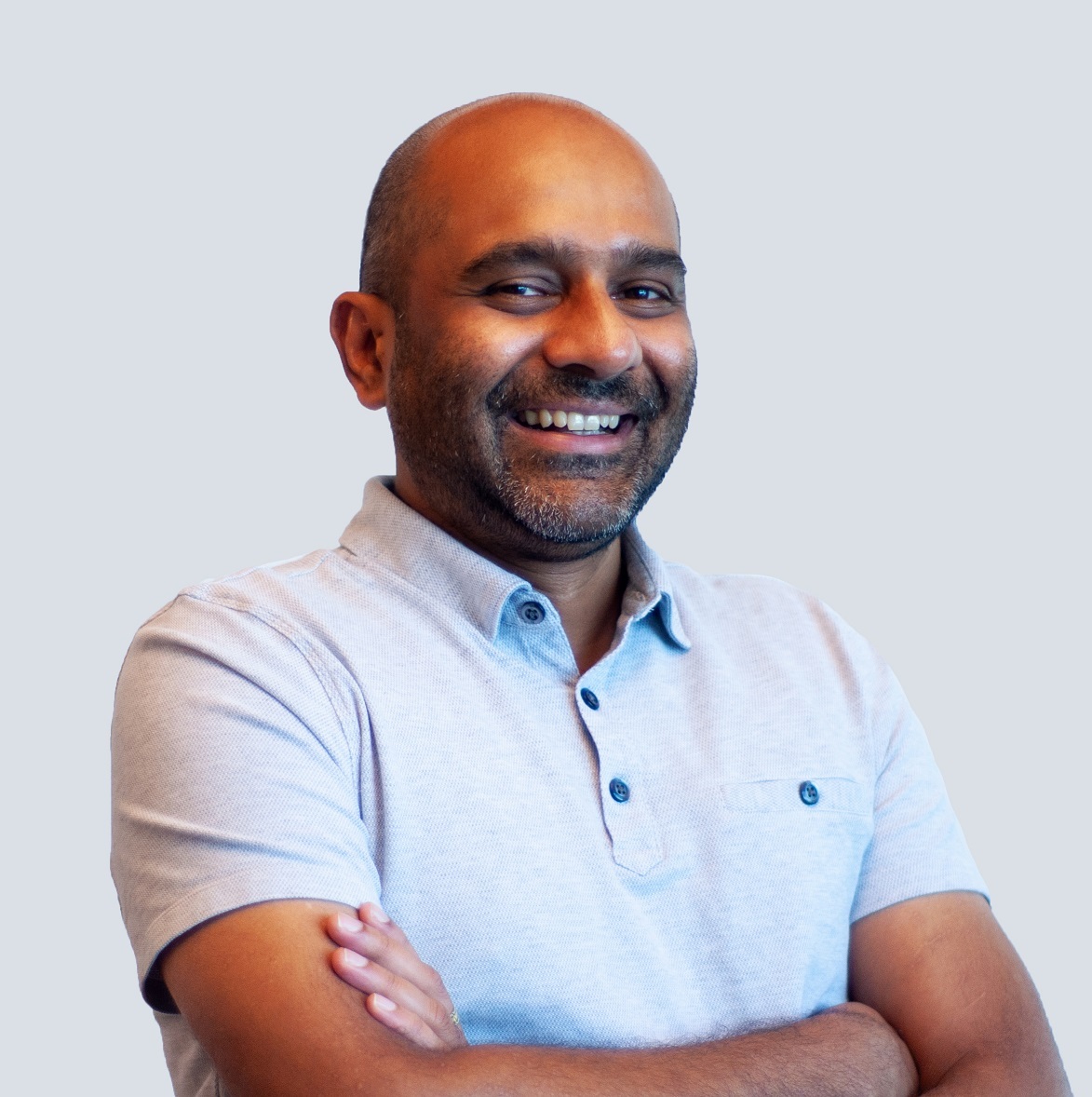 Krishna has spent over 20 years working across Europe and Asia. Starting his a career as an R&D Engineer in Manufacturing, he has since worked in the Technology Industry setting up businesses for Cognizant in Europe, working with IBM in the UK and most recently had his own Data Analytics company in with 100+ staff across USA/Singapore/India/Indonesia.
In Krishna's role as a Venture Lead of Firemark Labs, he has led both the data science, and engineering teams to deliver new enablement capabilities and incubate new business propositions. He is currently setting up IAG's first corporate venture- Cyber A360 in Cyber Insurance in collaboration with various financial services industry partners.
Juan Huat Koo, Director, Cybersecurity Sales – ASEAN, Cisco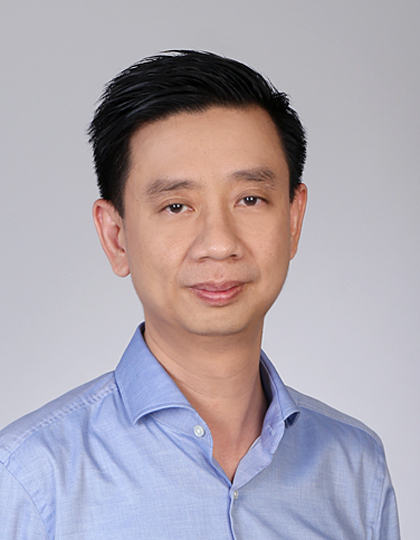 Juan Huat heads up Cisco's Cybersecurity Sales in ASEAN driving key cybersecurity initiatives in the region. He is a seasoned tech professional who has been in the industry for more than 20 years, having worked with the public sector, financial services and service providers. Juan Huat is also a much sought-after thought leader on data centre creation, cloud computing, IoT, and cybersecurity. Juan Huat is a Cisco veteran spending his first 8 years as a Pre-Sales Systems Engineer working with major Service Providers, Banks, Government and Education Institutes. He then became a Solutions Architect for 4 years focusing on strategic Smart City projects in the Asia Pacific. Juan Huat then took on the role of Sales Director in the Cisco Singapore sales team, looking after central government customers. Prior to his current role, Juan Huat was the CTO at Cisco Singapore to drive key technology and cybersecurity initiatives with key customers and partners in Singapore. Juan Huat is an alumnus of the National University of Singapore where he completed his Bachelor's of Science in Computer Science.

Moderator's Profile:

Benny Chng, Assistant Director - Venture Investing, SGInnovate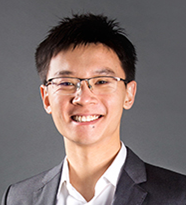 Benny Chng is an Assistant Director of Venture Investing at SGInnovate, with experience investing in AI, mobility, and agrifood startups. He works with startup founders on applying cutting edge technologies to solving real-world problems in the industry. To this end, he enjoys working with entrepreneurs on identifying blue-ocean business opportunities, building sought-after products and winning teams, and raising capital to grow and scale. In his previous role, Benny was governance, risk, and compliance consultant for the financial services industry.
Topics: Computer Science
Industry: ICT
You may also like the following: