Future of Chip Technology: When Moore's Law Ends
Presented by SGInnovate and SMART
In the next 10 to 20 years, it is still uncertain as to how integrated circuit technology will transform, and whether it will be able to meet the exponential changes in the information age of the future.
Prof Eugene Fitzgerald, CEO, SMART will be starting by sharing his understanding of the implications of the end of the Moore's Law paradigm, how these implications will be more severe than generally discussed, and how the opportunities are likewise immense. Discover the innovation methodology in addressing new integrated circuit opportunities at the start of SMART Low Energy Electronic Systems (LEES), which have converged on specific market opportunities matched with specific technologies using a business model compatible with the silicon industry. He will also share how New Silicon Corporation, a Singapore startup company, originated from over eight years of this fundamental innovation process.
Following the presentation, join us as our panel of experts discuss their expectations for the future of integrated circuit technology and where the technology-based growth could stem from.
Date: 16 July 2019, Tuesday
Time: 5:00pm – 7:00pm
Venue: BASH, Level 3, 79 Ayer Rajah Crescent, Singapore 139955 via Lift Lobby 3
Speakers:
Jeff Adie, Principal Solutions Architect, NVIDIA
Dr Kar-Han Tan, Head of Product Research & Development, NCS
Moderator: Prof Eugene Fitzgerald, CEO, SMART
Programme Details:
5:00pm – 5:30pm: Registration
5:30pm – 5:55pm: Keynote Presentation by Prof Eugene Fitzgerald, CEO, SMART
5:55pm – 6:45pm: Panel Discussion
6:45pm – 7:00pm: Networking
Speakers' Profiles:
Jeff Adie, Principal Solutions Architect, NVIDIA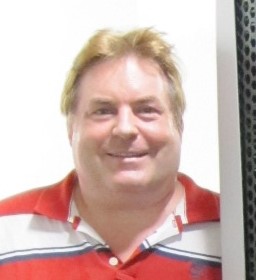 Jeff is a HPC specialist with over 25 years of experience in developing, tuning and porting scientific codes and architecting HPC solutions. Jeff's primary area of expertise is in CFD and NWP, having previously worked at the New Zealand Oceanographic Institute (now NIWA), Toyota Motor Corporation, and on FEA/CFD analysis for America's cup class yachts for Team New Zealand.

He has developed custom solvers and new boundary condition solutions for the OpenFOAM CFD solver as well as work on porting NWP environments from AIX to Linux for the Korean Air Force. Jeff has developed and delivered training in both OpenFOAM and WRF for multiple customers in the Asia Pacific region. He has extensive experience with accelerators and is also an expert in the visualisation of large scale HPC data.

Prior to joining NVIDIA, Jeff worked for SGI for 16 years in Asia, Before that, he worked for various Post Production companies in his native New Zealand as a Visual Effects artist, technical director, and software development roles. Jeff holds a post graduate diploma from the University of Auckland in Computer Science, specialising in Parallel Programming and Computer Graphics.
Dr Kar-Han Tan, Head of Product Research & Development, NCS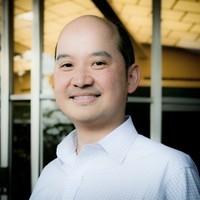 Dr Kar-Han Tan is Head of Product Research & Development at NCS, building and leading a new organization which includes corporate research lab SCALE@NTU as well as product management and engineering departments. Before NCS he was Vice President of Engineering at NovuMind in Silicon Valley where he led the development of full-stack artificial intelligence technologies and solutions. At HP, Kar Han led a computer vision team that built and launched the Sprout, a category-defining product with computer vision and mixed reality capabilities. Sprout features include object segmentation, 3D scanning, and real-time collaboration capabilities that leveraged Kar Han's work on gaze-aware immersive communication at HP Labs. At Epson R&D he led the invention of advanced projection and imaging technologies. Kar-Han earned his M.S. from UCLA and Ph.D. from the University of Illinois at Urbana-Champaign, where he was a Beckman Institute Graduate Fellow.
Moderator's Profile:
Prof Eugene Fitzgerald, CEO, SMART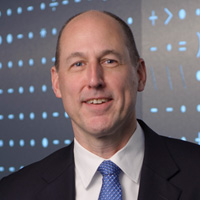 Prof Eugene Fitzgerald is CEO of SMART, MIT's Research Enterprise in Singapore. His research work resulted in the discovery of high mobility strained silicon, the basis of the founding of his first company. He is a practicing researcher, serial innovator and entrepreneur and has founded or co-founded seven enterprises. His latest venture is New Silicon Corporation, a Singapore venture co-founded with colleagues in the SMART Low Energy Electronic Systems program. He is co-author of the book "Inside Real Innovation". He received his undergraduate degree from MIT in 1985 and his PhD from Cornell University in 1989.
Topics: AI / Machine Learning / Deep Learning, Quantum Technologies, Others
You may also like the following: