Innovation in Air Traffic Management [Online Event]
Presented by SGInnovate and AIR Lab
The role of Air Traffic Management (ATM) is not to be undermined in the aviation industry. The ability to regulate the flow of aircraft as efficiently as possible often means a reduction of operation costs and ensuring the safety of the air crew and passengers or cargo.
As many sectors are innovating to improve such processes in this era of digital transformation, the aviation industry is focusing on how ATM systems are more interoperable and harmonised in order to allow an aircraft to operate with the minimum of performance change from one airspace to another.
In this webinar, we will be presenting on challenges faced by the aviation industry and how can innovations be introduced to enhance ATM as a whole. Join us as our speakers share more on the different functional areas of ATM and learn how Deep Tech startups may contribute to the aviation industry.
Date: 7 October 2020
Time: 10:00am – 11:00am (Singapore Time / UTC + 8)
Programme:
10:00am – 10:20am: Presentation by the Aviation Innovation Research (AIR) Lab (joint programme between the Civil Aviation Authority of Singapore (CAAS) and Thales)
Hervé Moalic, Director, AIR Lab
10:20am – 11:00am: Panel Discussion and Q&A on the impact of Deep Tech in enhancing ATM systems
Hervé Moalic, Director, AIR Lab
Jiin Joo Ong, CTO, Garuda Robotics
Julius Yeo, Managing Director, Starburst Aerospace
Moderator: Kim Chua, Director of Student Success, Embry-Riddle Aeronautical University
Speakers' Profiles:
Hervé Moalic, Director, AIR Lab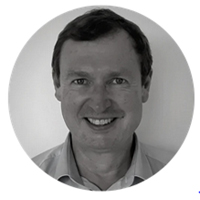 Hervé Moalic is the Director of AIR Lab at Thales. He is one of the founding members of AIR Lab and is passionate about driving digitalisation in Air Traffic Management (ATM).
He believes the AIR Lab will reinforce Thales' commitment to delivering innovative solutions in ATM.
Hervé has many years of experience leading the technology strategy for mission critical systems. His areas of responsibility encompass Technical Authorities, Engineering of Standard Components, Research & Technologies, Advanced Studies and ATM Labs. Some of his notable initiatives include digital activities such as Service Oriented Architecture (SOA) and Artificial Intelligence (AI) in ATM.
Jiin Joo Ong, CTO, Garuda Robotics
Jiin Joo co-founded Garuda Robotics in 2014, a leading cloud robotics startup aimed at developing end-to-end drone platforms and drone data solutions for businesses in South East Asia. As CTO, he leads the product management, software engineering, field computing, cloud operations, GIS and data analytics teams.
He served as the first Project Director for FutureFlight Consortium of companies that includes SCDF, Singtel, Thales DIS (formerly Gemalto) to develop Singapore's first Connected Urban Airspace Management ecosystem for Unmanned Aircraft. The system has been trialled at Singapore's one-north Drone Test Site since 2018 and is now available for Local Airspace Managers as MyDroneFleets.com. The consortium also developed a beyond visual line of sight (BVLOS) command and control system Plex Horizon for enterprises looking to experiment and operate BVLOS flights. The system currently powers two products: CoverageDrones.com and Garuda Responder, and is in the process of being deployed into IHLs to groom future drone companies.
Julius Yeo, Managing Director, Starburst Aerospace
Julius Yeo is a serial entrepreneur with a proven track record of success in multinational organisations. Before joining Starburst, Julius served as the Head of Commercial Strategy for the Asia Pacific region at Rockwell Collins. In this role, Julius developed strategic financial plans, annual operating plans, and marketing strategies.
At Starburst, Julius is currently the Managing Director of our Asian operations. Julius is working on expanding Starburst's innovation footprint within Singapore and beyond. He holds both a Bachelor's degree in Electrical Engineering from the Nanyang Technological University of Singapore as well as the Harvard Executive Mentor Program from IATA.
Moderator's Profile:
Kim Chua, Director of Student Success, Embry-Riddle Aeronautical University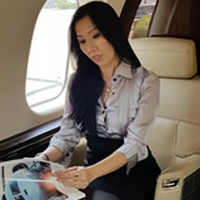 Ms Kim Chua is currently a full-time faculty and Director of Student Success (Academics) with Embry-Riddle Aeronautical University Asia, instructing primarily in academic and technical communications in undergraduate and professional development courses.
Additionally, she also conducts customised Aviation English courses for flight operations and is a rater for the ICAO Language proficiency requirements for Aviation Personnel.
More recently, she has been invited to moderate and present on the pressing issues facing the Aviation and Aerospace industry in the new COVID-19 reality. She was previously also the co-editor for the International Journal of Aviation, Aerospace and Aeronautics and membership chair for Women in Aviation (Asia Chapter).
Topics: Others
You may also like the following: