At SGInnovate, We Launch, Prove and Scale Deep Tech Products Borne Out of Science Research
Our Board
Mr Jean-Luc Butel
Board Member
Mr Jeremy Kranz
Board Member
Professor Low Teck Seng
Board Member
Mr Png Cheong Boon
Board Member
Dr Robert JT Morris
Board Member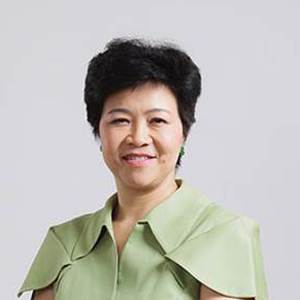 Ms Yong is a career public servant who has served in various agencies including Ministries of Finance, Trade & Industry, Home Affairs, Communications & IT, before becoming Permanent Secretary. She has led 4 Ministries as Permanent Secretary, in Manpower, Health, Public Service Division (PMO) and National Research Foundation (PMO), before her current appointment at MCI.
An economist and MBA by training, she served as Principal Private Secretary to then-Deputy Prime Minister Lee Hsien Loong, before being the founding CEO of the Infocomm Development Authority, and later on, its Chairman. She was also the founding Chairman of the Workforce Development Agency and Chairman of the Civil Service College.
She presently leads the Ministry of Communications and Information which aims to build a digital economy and society, and informs and engages Singaporeans. It connects people to community, to government and to opportunity, and presents Singapore to the world. Her concurrent role in Cybersecurity aims to keep Singapore secure from cyber threats. She is also Chairman of Central Provident Fund Board, Chairman of SGInnovate and Deputy Chairman of the Singapore Symphony Group.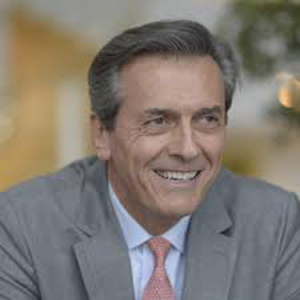 Mr Jean-Luc Butel
Board Member
Mr Jean-Luc is a global healthcare advisor providing guidance, support and expertise in broad areas of healthcare to both government institutions and private companies.
He also serves on the boards of:
• Singapore A*ccelerate (A*STAR)
• Takeda Pharmaceutical Company. Member of the Audit and Supervisory Committee
• Novo A/S. Board member and member Novo Advisory Group
• Varian Medical System. Board member, Audit Committee, Compensation and Nomination Committee
• Several healthcare start-ups in Asia and Europe
Mr Butel previously served on the board of several organisations such as the Singapore Economic Development Board. He was Corporate Vice President and President of Baxter International and before that, he was Executive Vice-President and Group President International at Medtronic.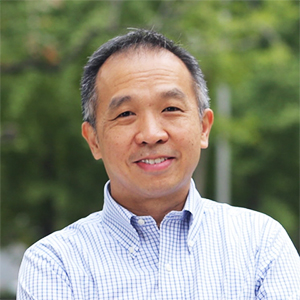 Mr Foo Jixun is currently the Managing Partner at GGV Capital, having joined the firm in 2006. He has more than 15 years of experience in venture capital investing focusing on the online travel, mobile transportation, and on-demand service sectors. Mr Foo has led key GGV's investments such as Qunar, Youku-Tudou and UCWeb. Prior to joining GGV Capital, Mr Foo was a Director at Draper Fisher Jurvetson ePlanet Ventures, where he led investment efforts in Asian companies such as Baidu.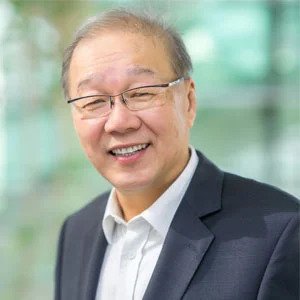 Professor Low Teck Seng
Board Member
Professor Low Teck Seng is the Chief Executive Officer of the National Research Foundation, Prime Minister's Office, Singapore. He was previously the Managing Director of A*STAR (2010 – 2012). Professor Low was also the founding principal of Republic Polytechnic (2002 – 2008), as well as the Dean of the Faculty of Engineering in the National University of Singapore (1998 – 2000).
Professor Low was awarded the National Science and Technology Medal in 2004 – the highest honour bestowed on an individual who has played a strategic role in the development of Singapore through the promotion and management of R&D. He was also awarded the Public Administration Medal (Gold) in 2007 for his merit and service to Singapore. Professor Low is a Fellow of the Institute of Electrical and Electronics Engineering (IEEE) and an International Fellow of the Royal Academy of Engineering, UK.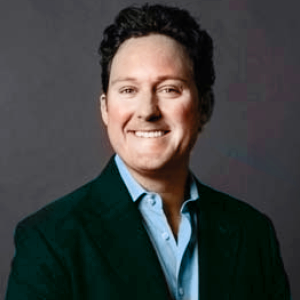 Mr Jeremy Kranz
Board Member
Mr Jeremy Kranz is the Senior Vice President & Head of GIC's Technology Investment Group, a specialised team that executes private and public investments across the global technology market. He is responsible for venture capital and growth stage investments in over 40 leading technology companies such as Alibaba, Airbnb, Snapchat, Momo, JD.com & Flipkart. Mr Kranz is based in San Francisco and his current focus areas are next generation e-commerce, decision sciences, fintech for investment management, drones and having fun. Prior to GIC, Mr Kranz served as Strategic Investment Manager at Intel Capital and also served as a Strategic Planner for Intel's semiconductor factories. Prior to Intel, he worked as a Process Innovation Analyst at Harley Davidson. Mr Kranz currently serves on the boards of several technology companies, universities and nonprofits.
Mr Gabriel Lim
Board Member
Mr Lim was appointed Permanent Secretary of the Ministry of Trade and Industry in April 2019. Mr Lim is responsible for formulating policies to grow Singapore's economy, strengthen its enterprises, and create better jobs for Singaporeans.
Prior to his current appointment, Mr Lim was Permanent Secretary at the Ministry of Communications and Information. Mr Lim had previously also served as Principal Private Secretary to Prime Minister Lee Hsien Loong, and held appointments at the Ministry of Defence, Ministry of Health, the Public Service Division and Infocommunications Media Development Authority.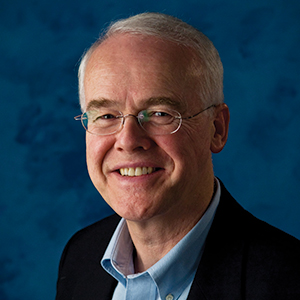 Dr Robert JT Morris
Board Member
Dr Robert JT Morris is Chief Technology Strategist, Ministry of Health Office for Healthcare Transformation, and Professor, School of Medicine, National University of Singapore. In these roles, he works closely with Singapore's Ministry of Health and has an advisory role at the National Research Foundation in the Prime Minister's Office. His current focus is on the application of computer and information sciences, including AI, to transform healthcare.
Dr Morris' previous roles include leading all of IBM Research's Global Laboratories, and various R&D roles at IBM including Director of the IBM Almaden Research Center, Silicon Valley. Originally from Australia, he began his career at Bell Laboratories, New Jersey, USA.
Mr Dilhan Pillay Sandrasegara
Board Member
Dilhan joined Temasek in September 2010 and is currently the Chief Executive Officer, Temasek International Pte. Ltd. He oversees the operations of the firm, and the organisation of its talent and resources to deliver sustainable long term returns for Temasek.
Dilhan also contributes actively to the public domain. These include his membership in the Future Economy Council, an initiative by the Singapore Government to oversee future skills and innovation efforts. He also sits on the Financial Centre Advisory Panel of the Monetary Authority of Singapore, and the boards of the National Research Foundation and Enterprise Singapore.
Prior to Temasek, Dilhan was the Managing Partner of Singapore law firm Wong Partnership LLP.
He graduated from the National University of Singapore with a Bachelor of Laws degree and obtained a Master of Law degree from the University of Cambridge.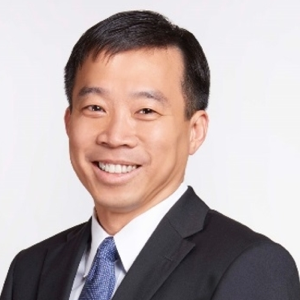 Mr Png Cheong Boon
Board Member
Png Cheong Boon is the Chief Executive Officer of Enterprise Singapore since 1 Apr 2018. He is also presently Second Permanent Secretary at the Ministry of Trade and Industry.
Cheong Boon is a member of the boards of Economic Development Board, Enterprise Singapore Holdings Pte Ltd, Growth Enterprise Fund Pte Ltd, Singapore Cooperation Enterprise and Spring Equity Investments Pte Ltd.
Cheong Boon began his career with the Economic Development Board in 1993. He joined SPRING Singapore in 2003 as Deputy Chief Executive and was appointed as Chief Executive from 2008 to 2013. He then served as Chief Executive of JTC Corporation from 2013 to 2017, where he led JTC to provide innovative industrial infrastructure solutions to support the growth and transformation of industries and enterprises.