Overview
Over the span of 4 weeks, this 4-day course will provide participants with the knowledge and skills to create a new or transform their current business model to leverage the ecosystem into a dynamic, agile, and value-adding platform model that captures new opportunities.
Course Description & Learning Outcomes
This course is part of the Digital Products & Platforms and Software Systems series offered by NUS-ISS. It is part of the Graduate Certificate in Designing and Managing Products and Platforms, which is stackable to a Master of Technology in Software Engineering. At the end of the course, participants will be able to: - Understand the role of platforms and the challenges involved in building a platform - Design a business platform and support business practices - Define the technical architecture to support the platform - Defining key enablers for the platform, namely Governance, Trust, Brand - Demonstrate understanding and skills acquired through the design of a platform for business and to present to a panel for assessment
Recommended Prerequisites
Participants should ideally have 3 to 5 years of working experience in product management, business or technology. Participants should also have a strong interest in developing a digital platform business and how products and services enhance business competitiveness. Participants who are new to product management are strongly encouraged to attend the Managing Digital Products to enhance their learning experience for APAB. NUS-ISS also offers a range of other courses in product management and design thinking for participants new to digital space. This is an intensive, fully hands-on course, and participants are expected to do prior readings, class preparation and project work outside of in-class sessions over the 4-week period.
Pre-course instructions
- No printed copies of course materials are issued. - Participants must bring their internet-enabled computing device (laptops, tablet etc) with power charger to access and download course materials. Registration close date: 26/02/2024
Schedule
Date: 18 Mar 2024, Monday
Time: 12:00 AM - 12:00 AM (GMT +8:00) Kuala Lumpur, Singapore
Location: NUS-ISS, 25 Heng Mui Keng Terrace, 119615
Pricing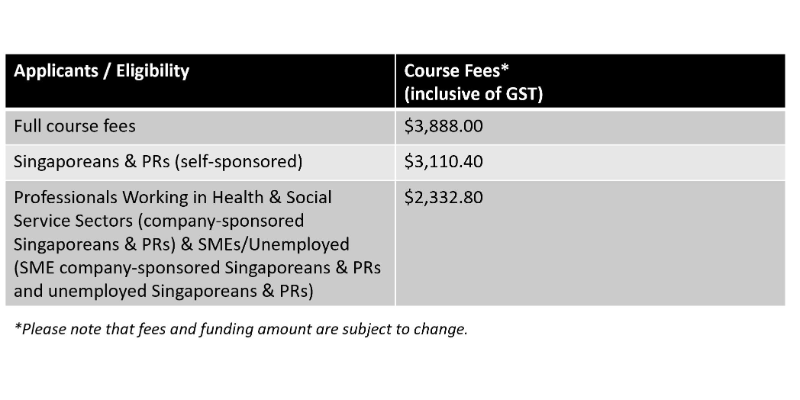 Partners