Overview
We invite you to one of the most influential web3 network events of Q1 - Bridging the Nordics & Singapore.This spectacular network evening will curate the best of Web3 projects hosted by Danish Blockchain Lab, SGInnovate and The Danish Embassy of Singapore.
The evening supports the importance of network and knowledge creation with a panel debate and network opportunity with an exclusive and curated guest list.

Date: 8 Feb 2023
Time: 6:00pm - 9:00pm
Venue: 32 Carpenter Street, S059911

Programme:
6:00 - Registration
6:20 - Welcome speech, Veronica Puah, Executive Director, Community, SGInnovate
6:30 - Panelist intro + debate
7:15 - Wrap-up speech, CEO of Danish Blockchain Lab
7:20 - Networking, drinks and light servings
9:00 - End

Speaker profiles:

Lukasz Piotr Orlowski, CTO, 5ire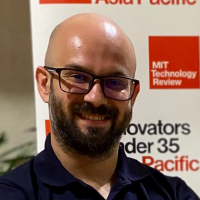 With 20 years of experience in Linux and 10+ years in software development and architecture, Lukasz has demonstrated excellent leadership skills. He is a passionate software engineer and computational scientist interested in large-scale computation software. Most recently, he held the position of VP of Engineering at Enjin. He was a driving force in creating a successful and growing product business. With a strong technological background and a solid understanding of the market, Lukasz has the vision and experience to lead 5ire as its CTO.

Mackenzie Chng, Investor, Blockchain Founders Fund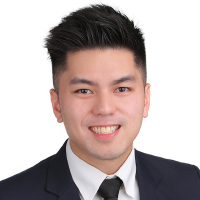 Mackenzie Chng is an Investor at Blockchain Founders Fund, investing in venture and building top-tier startups. He also co-founded Datature, an award-winning AI startup. Bringing his ex-founder and traditional venture capital experience to the team, Mackenzie enjoys working with startups in their journey from inception to IPO.

Mackenzie is passionate about investment, strategies, and execution while working with founders and companies. He holds a Bachelor's Degree in Accounting and Finance from the University of Melbourne.

Outside of researching the latest and greatest in the crypto and blockchain space, Mackenzie also enjoys the occasional drink and some leisure golf games, football, and rock climbing.

LinkedIn   Twitter
Niklas Agerbech, CEO, Danish Blockchain Lab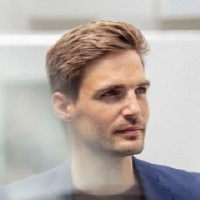 Niklas is the CEO and Co-founder of the award-winning Web 3 cybersecurity company Danish Blockchain Lab.
Before moving to blockchain security, Niklas had 10 years of experience in the IT industry, including Security, telecommunication, research and as Head of IT.
In his early career, he participated in local and transnational EU research projects focusing on the benefits and pitfalls of the, at that time, new Web 2.0 era.
Since then, he has worked within Web 3 and security with global clients while being an active member of the Danish IT industry's Security Committee by creating awareness of security threats and solutions.

Linkedin   Twitter

Peter Finn, PhD, CEO & Co-founder, Synectify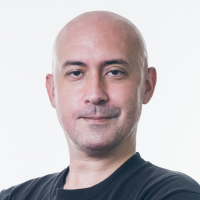 Peter Finn, PhD, National University of Singapore (NUS) and King's College London (KCL) is a blockchain expert with twenty-five years of information technology experience in systems engineering, web development, distributed systems, security software, and grid computing.  His broad experience covers both theoretical and technical disciplines ranging from political theory and classical philosophy to software development, marine engineering, aviation, and commercial diving.  He is a serial entrepreneur, confident leader, passionate educator, and life-long learner.

Sopnendu Mohanty, Chief Fintech Officer, Monetary Authority of Singapore




Sopnendu Mohanty, currently the Chief Fintech Officer at the Monetary Authority of Singapore, is responsible for creating development strategies, public infrastructure, and policies around technology-driven innovation. Mohanty has over two decades of public and private sector experience in technology, operations, digital Finance, and investment strategies.
Mohanty extensively engages with global technology and financial services ecosystems and has championed notable collaborative public goods like API Exchange (APIX), Singapore Fintech Festival, Payment Rails, Data exchange platforms, and experimental programs like UBIN. In addition, Mohanty advises many international global advisory bodies on Fintech, Innovation and Inclusion. Within five years of his leadership, Singapore has become a leading global Fintech hub producing unicorns and home to many vibrant fintech companies.
He has co-authored several patented works in the application of digital technology in Finance and won many industry recognitions.

Yvonne Siow, Head, OneSight EssilorLuxottica Foundation and Co-Chair Blockchain Association of Singapore (Sustainability & Impact Committee)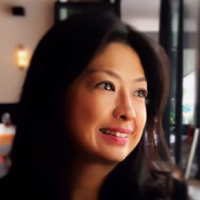 Yvonne is passionate about building and creating value in philanthropy through web3. This nascent exponential technology will bring much needed resources and a purposeful community to the most marginalized. She has been a regular keynote speaker and panelist on all things web3 + philanthropy and hope to work alongside more like minded individuals and corporates who find joy in serving and giving.