Overview
Join us for an in-depth exploration of the various challenges and opportunities that lie ahead as we navigate the uncertain landscape of China.
In the event, we invited 3 speakers each with multiple years of experience to share more on their insights on the different challenges and opportunities in China from the business and law angle. Mr Erik Walenza-Slabe: We will explore the transformation of China's investment landscape for both corporate and private equity investors. Investments surged in 2020-2021 as China's Zero-Covid strategy drove manufacturing growth. However investment declined significantly in 2022-23 due to weakening growth, an uncertain domestic policy agenda, and policy pressure from the United States. Meanwhile, Beijing is shifting the focus of entrepreneurs from consumer applications towards deep tech, new materials, biopharma, and other hard technologies. These dramatic changes present risks and opportunities for entrepreneurs and investors seeking to capitalize on China's long term development. Ms Jun Li: As China continues its reforms, the regulatory landscape for multinational corporations (MNCs) has undergone significant changes. This presentation will explore certain key regulatory developments affecting MNCs, which present both opportunities and challenges. We will focus on China's renewed commitments to foreign investment and enhanced regulations for data protection and cybersecurity. By gaining a deeper understanding of the Chinese regulatory regime and its emerging trends, MNCs can better manage legal risks and adapt to China's evolving legal environment. Mr Ron (Rongwei) Cai: As China tighten up its control on data how will it affect the use of AI. What are some of the laws and regulations that will affect the use of AI and data and how will this affect companies across different countries. 10AM - Registration 10.15AM - Sharing by Erik Walenza-Slabe 10.30AM - Sharing by Jun Li 10.45AM - Sharing by Ron (Rongwei) Cai 11AM - Q&A/Panel Discussion 11.30AM - Networking 12PM - End of session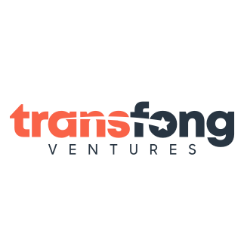 Schedule
Date: 12 Oct 2023, Thursday
Time: 10:00 AM - 12:00 PM (GMT +8:00) Kuala Lumpur, Singapore
Location: 32 Carpenter Street, 059911
Speakers
Speaker's Profile:
Erik Walenza-Slabe, CEO, IoT ONE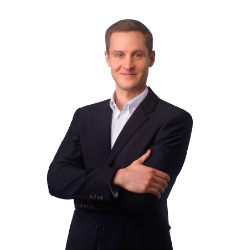 Erik Walenza is the CEO of IoT ONE, the Chair of the Technology and Innovation Committee at the American Chamber of Commerce, and the Shanghai Director of Startup Grind. He has worked in China for 11 years where he is an active member of the Chinese innovation ecosystem. As CEO of IoT ONE, Erik researches the impact of digitalization on multinational companies and supports them to grow in Asia and to identify and manage threats. As Chair of the Technology and Innovation Committee, he facilitates the exchange of best practices for innovation strategy and technology trend evaluation in China. And through Startup Grind he supports the development of Shanghai's innovation ecosystem. Erik has interviewed over 150 CEOs and venture capitalists while building one of Shanghai's largest entrepreneur networks.
Speaker's Profile:
Jun Li, Partner, Han Kun Law Offices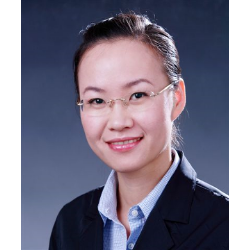 Jun Li is a partner at Han Kun Law Offices, a leading Chinese law firm serving global clients across industries. With nearly two decades of experience advising multinational and Chinese firms on cross-border transactions and investments, Jun has witnessed first-hand the development of China's legal and regulatory environment. During her career, Jun also served as in-house counsel for several years, which enables her to address clients from their perspective and to offer cogent legal solutions that meet their business needs. Jun's unique insights provide her clients with the context and understanding that is essential to doing business in China today. Jun has authored and contributed to a number of professional publications on Chinese legal practice, with her work featured in Chambers and Partners, Practical Law China, LexisNexis, and other leading resources.
Speaker's Profile:
Ron (Rongwei) Cai, Senior Counsel , Zhong Lun Law Firm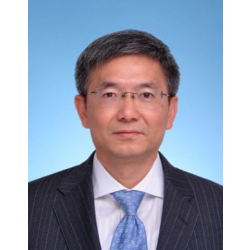 Ron Cai has more than 33 years of legal experience assisting clients in U.S.-China business projects. He handles international mergers & acquisitions, general business and corporate law for multinational companies in China, international business transactions, dispute resolution. Ron also advises clients on contract law, employment and labour law, intellectual property rights, technology licensing, international finance, regulatory approvals, and corporate compliance auditing. He is a seasoned expert in Chinese TMT regulations and market entry practices. Ron is familiar with a wide range of industries, including AI, cloud computing, internet of things, e-commerce, digital media and entertainment, on-line games, e-health care, high-speed railway, and renewable energy. Ron speaks and writes frequently on Chinese TMT laws and practice.
Moderator's Profile:
Tyler Huang , COO / Co-founder, Transfong Ventures
Tyler Huang, with 19 years of expertise spanning semiconductor production management, venture capital, and multinational technology transfer, serves as the co-founder and Chief Operating Officer of Transfong Ventures. Prior to this role, he held positions as a former NXP R&D engineer and senior project manager, specialising in fields encompassing semiconductor processes, devices, high-end manufacturing, and chip design. Tyler holds an M.Sc. from the National University of Singapore and dual B.Eng degrees from the University of Electronic Science and Technology of China in Chengdu.