Overview
The introduction of core modules that enabled smart contract features and interoperability amongst different networks has enabled new DeFi primitives to flourish within the Cosmos ecosystem.
The event will feature introductions to prominent projects such as dYdX and Persistence which are building within the Cosmos ecosystem, as well as a panel discussion on topics relating to DeFi and governance within a multichain world.
 
Date: 15th February 2023
Time: 7:00pm – 9:00pm
Venue: SGInnovate, 32 Carpenter Street, Singapore 059911
 
Programme:
7:00pm – 7:30pm: Registration
7:30pm – 7:50pm: Introduction to dYdX, decision to shift from Starkware to Appchain, DEXs vs. CEXs
7:50pm – 8:10pm: Introduction to Persistence, DeFi primitives on Persistence
8:10pm – 8:30pm: Panel discussion: DeFi and Governance in a multichain world
8:30pm – 9:00pm: Networking

Speakers' Profiles:

Cliffton – Governance and Operations, dYdX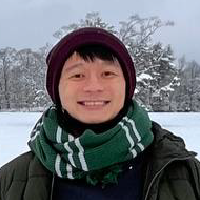 Cliffton works for the dYdX Foundation on all things governance and operations related. He's a big proponent of DeFi and decentralization and has been with the dYdX Foundation for seven months. The dYdX Foundation was created to foster community-led growth and the self-sustainability of the dYdX protocol. With dYdX building out its own sovereign chain using Cosmos Software Development Kit (SDK), Cliffton is focusing on decentralized autonomous organization (DAO) structuring to progressively decentralize the protocol from end-to-end, as well as understanding how governance under Cosmos will change from its current state under Starkware on Ethereum.
 
Tushar – CEO and Founder, Persistence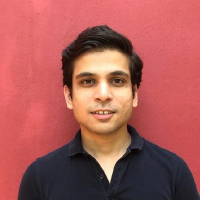 Tushar Aggarwal, CEO and Founder at Persistence is building a specialised Layer-1 network powering an ecosystem of DeFi applications focused on unlocking the liquidity of staked assets.
 
A Forbes 30 under 30 recipient, Tushar has extensive expertise across operations, investment, and management consultancy in the financial technology and blockchain industry. Prior to Persistence, he helped set up LuneX Ventures, the crypto VC arm of Golden Gate Ventures, a traditional Asia based VC firm and hosted the Decrypt Asia podcast.
 
Learn More about Persistence
 
Sharvin – Chief of Staff, Saison Capital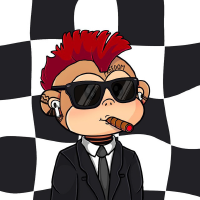 Sharvin is the Chief of Staff at Saison Capital (VC arm of Credit Saison) with a focus on crypto. Apart from sourcing deals and working with portfolio companies, his responsibilities also include ensuring research is of the highest calibre to make fund/ deal specific and strategic decisions for the firm. He started appreciating the world of crypto in 2018 & has been very involved with several DeFi protocols with a hands-on approach with protocols on Aptos, Solana, Ethereum, Avalanche & Arbitrum. He was also a contributor to one of the top performing CLOBs in the ecosystem. He was a huge crypto skeptic prior to that & had shorted heavily in 2017 due to fundamental reasons.
 
Michael – Co-founder, Stakewith.us




Michael is the Co-founder of Stakewith.us, a secure staking infrastructure provider based in Singapore since 2019 for Proof-of-Stake networks. He takes care of the day to day staking operations of the company and brainstorms together with his team of 9 to build out intuitive products for the masses at Unagii. He is a Multichain Maxi and a power user of many DeFi and staking protocols.
 
Cosmos Singapore is a community driven initiative by Stakewith.us to educate and grow the Singapore Cosmos community.