Overview
This is an exciting time for investments and entrepreneurship in AI, deep tech, and digital assets in SEA and APAC!
Join the Columbia Alumni Association Singapore and the Columbia Venture Community as we discuss how some of our alumni are driving innovations in this field from companies founded and based in Singapore! Programme: 7:00PM-7:30PM: Registration 7:30PM-8:30PM: Panel Discussion 8:30PM-9:00PM: Networking
Schedule
Date: 11 Sep 2023, Monday
Time: 7:00 PM - 9:00 PM (GMT +8:00) Kuala Lumpur, Singapore
Location: 32 Carpenter Street, 059911
Speakers
Moderator's Profile:
Eliza Jiang, Founder & CEO, Lawdify.ai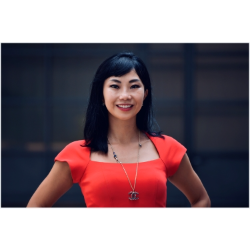 Eliza is the founder of an early-stage AI-powered legal tech platform that automates and systematizes legal workflows including document review, evidence management, and legal due diligence. She believes in the power of AI to transform the way legal services are offered and consumed including the possibility of decentralized, virtual law firms led by lawyers empowered by AI tech platforms to run their practices in a leaner and cost-effective way. She is also a dispute lawyer with over 10 years of experience in international arbitration dealing with high value and complex oil and gas and construction disputes. She is ethnically Chinese but grew up in Panama, studied and lived in Toronto, Ottawa, New York, and most recently Hong Kong before moving to Singapore to undertake entrepreneurial ventures. In her spare time, she loves to exercise and dance, which prompted her to start a dance fitness business in HK. In Singapore, she teaches her classes at 1880.
Speaker's Profile:
Yam Ki Chan, Vice President, Strategy and Policy, Circle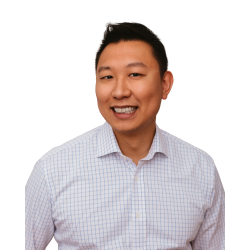 Yam Ki Chan is a Vice President, Strategy and Policy at Circle, driving the market expansion and public policy engagements for the company. Prior to Circle, Yam Ki held several roles at Google, where he worked on partnership strategy, market expansion, and government affairs. Before Google, Yam Ki served as the Director for Global and Asia Economics at the White House National Security Council in the Obama Administration, where he coordinated the interagency process on US economic strategy in Asia and was a member of the negotiations team for the G-20 and the G-7. Before joining the White House, Yam Ki was with the U.S. Department of the Treasury's Office of the US-China Strategic and Economic Dialogue and Committee on Foreign Investment in the United States. Earlier in his career, Yam Ki worked in investment banking at Jefferies in Silicon Valley. He is a graduate of Columbia University and Carleton College.
Speaker's Profile:
Koay Keng Teik, Vice President, Head of Business Development, AIcadium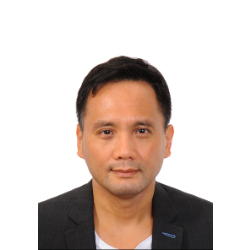 Keng Teik Koay is Vice President, Business Development for Aicadium, a global technology company founded by Temasek in 2021 to provide Artificial Intelligence (AI) solutions to companies in Temasek's ecosystem and beyond. In this role, he is responsible for identifying high impact AI solutions for co-innovation and joint commercialization with Temasek portfolio companies and go-to-market for such solutions. He joined Aicadium in 2021 from BasisAI, another AI company to which he was acting as CFO since 2020, after helping to complete the sale of BasisAI to Aicadium. Prior to entering the AI field, Keng was CFO and Chief Investment Officer at JustCo, a regional co-working space operator, for which he successfully raised US$250 million from GIC, Frasers Property and Daito Trust from 2018 to 2020. In addition, Keng Teik had a successful 15-year investment banking and management consulting career.
Speaker's Profile:
Sophia Fang, Head of Ventures, GSG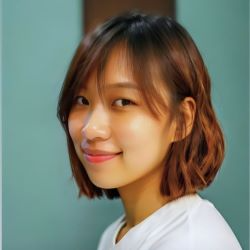 Sophia is the Head of Ventures at GSG, a leading Crypto Asset Management firm based in Singapore with over $200m AUM. In this role, she oversees the firm's early-stage venture investment and advisory services. With a strong background in technology, Sophia has spent over a decade working in business digitalisation and new venture building. She is driven by a passion for supporting aspiring entrepreneurs and empowering underrepresented groups. In her free time, Sophia enjoys giving back to her community and supporting causes that are important to her. She is an active mentor and advisor to aspiring entrepreneurs.
Speaker's Profile:
Elaine Ng, Founder and CEO, AI Shophouse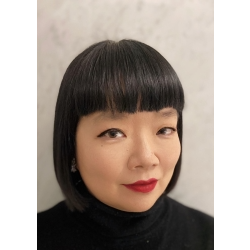 Elaine Ng is the founder and CEO of AI Shophouse, a boutique AI consultancy that focuses on empowering individuals and organisations to accelerate their AI journeys by reskilling and upskilling in AI. Elaine is a career technologist who started her career in Sydney as a C++ developer, before moving to London, New York, San Francisco and now Singapore. She has worked as a technology specialist and educator for companies such as JP Morgan, Standard Chartered Bank, and General Assembly. She specialises in bringing complex technical concepts to diverse audiences, by combining her deep technical knowledge with her exceptional communication skills. Elaine is passionate about technology inclusion, especially in emerging technologies such as AI. She is currently completing a doctorate at Warwick Business School in the UK, focusing on AI narratives and storytelling techniques to enable more effective AI communication.