Overview
5G has been a topic that is widely discussed globally. However, do we really understand its capabilities and potential? It is time to take a look into how 5G can match the demand generated by Industry 4.0 and drive new processes across businesses.
Driving a platform revolution, 5G becomes an enabler of enterprise innovation for businesses to develop and deliver solutions to their markets. New partnership ecosystem and business models are also expected to be formed to support new 5G business cases. With the increase in uptake by businesses of various industries looking to take full advantage of 5G commercial application, its adoption will only solidify the role of 5G in transforming mobile technology and be a significant contributor to the global economy.
Join us in this session where we explore 5G beyond just reduced network latency for work and play. Learn more about its various applications, and how can it affect businesses as well as the opportunities ahead that remain to be discovered.
Programme:
4:00pm - 4:05pm: Opening Remarks
4:05pm - 5:00pm: Panel Discussion and Q&A
Speakers:
Charles Anderson, Founder, CRA & Associates, Sparklabs Connex
Willis Sim, Chief Corporate Sales and Solutions Officer, M1
Moderators:
Andreas Enderlin, Chair of the Digital Transformation Award, Managing Partner, Hugo Capital Partners
Lars Voedisch, Founder & Managing Director, PRecious Communications
Speakers' Profiles:
Charles Anderson, Founder, CRA & Associates, Sparklabs Connex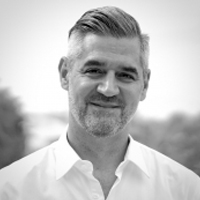 Charles Reed Anderson is one of Asia's leading technology industry innovators and thought leaders. His in-depth knowledge of emerging technologies, combined with his understanding of the market demand, provides him with a unique ability to separate industry hype from reality.
His pragmatic, vendor-agnostic approach makes him a valued advisor to influential decision makers across the technology ecosystem.
On the supply side, vendors engage Charles to source innovation, identify strategic partnerships, develop their value proposition and create go-to-market strategies.
On the demand side, Charles is sought out by enterprise customers and governments to de-mystify industry hype, evaluate vendor capabilities, and identify use cases that deliver tangible business value.
Charles is a prominent keynote speaker who has presented at over 200 industry events globally, where he shares his candid insights on IoT, Smart Cities, PropTech, Digital Transformation and 5G.
In addition to his role with CRA & Associates, Charles' is the Managing Partner of SparkLabs Connex, a Senior Advisor for McKinsey & Company and the host of the TechBurst Asia podcast.
Willis Sim, Chief Corporate Sales and Solutions Officer, M1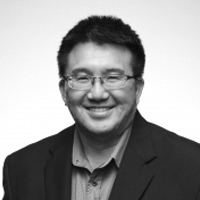 Mr Sim joined M1 in October 2009 and is in charge of Corporate Sales and Solutions.
Prior to joining M1, he was one of the Managing Directors and owners of QALA Singapore Pte Ltd and the QMax group of companies. While leading the group operations at QALA and QMax, he was responsible for the first commercial WIMAX service in Singapore, as well as the islandwide deployment of WiFi coverage in Singapore under the Wireless@SG initiative by the Info-communications Development Authority of Singapore1 (IDA).
With over 15 years of industry and operational experience in data and telecommunication products and services, Mr Sim has played major roles in various national telecommunication projects initiated by government agencies such as the Maritime Port Authority of Singapore, Ministry of Education, IDA1, Government Technology Agency (GovTech) and Land Transport Authority.
Mr Sim holds a Bachelor of Science degree in Computer and Information Sciences (Honours) from the National University of Singapore.
Moderators' Profiles:
Andreas Enderlin, Chair of the Digital Transformation Award, Managing Partner, Hugo Capital Partners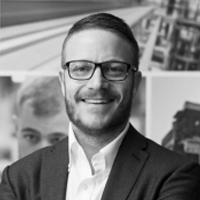 Andreas is the Founder & Managing Partner of Hugo Capital Partners, an Investment and Advisory firm focused on digitally transforming Industrial and B2B companies in ASEAN. Previously, he acted as the Regional President ASEAN of Schaeffler and was a member of the Executive Management Board (EMM).
Andreas is actively engaged as a mentor at the German Accelerator SEA, advising Private Equity funds & Startups in SEA/AP as well as being an active investor himself. In addition, he is a member of the Singapore Institute of Directors (SID) and Chair of the SwissCham Digital Transformation award.
Before his move to Asia Andreas held various corporate leadership roles at Siemens, the 3M Company and Straumann in General Management, M&A and Management Consulting and worked as a COO for a AI/Data Analytics startup which he successfully excited to a strategic investor.
He then spent a number of years working for a Private Equity fund pursuing a distinctive Buy and Build strategy with a focus on operational value creation.
Andreas's core interests and experiences are around IoT, Deep Tech, Robotics, B2B, Private Equity and helping companies and people thrive. He is fascinated by nature and travelling and is a passionate runner.
He graduated with an MBA from the University of St. Gallen (HSG) and attended various executive courses at IMD (Lausanne), INSEAD (Paris), LBS (London) and Kellogg (US).
Lars Voedisch, Founder & Managing Director, PRecious Communications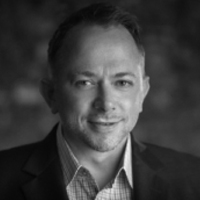 Lars has over 20 years of experience in growing, managing and defending leading brands' reputation with a strong background in corporate affairs and thought leadership.
Based on his strong acumen in integrated communications and leadership, he drives impactful communications strategies that contribute to companies' growth objectives. Lars has worked with some of the most exciting brands in their respective industries, incl. NBC Universal's Downton Abbey, Coca Cola, DBS, Eu Yan Sang, Evernote, Huawei, Intel Security, Lenovo, Porsche, P&G, Standard Chartered Bank or Yahoo! Lars will be providing strategic counsel and crisis communications.