Overview
Join this event to find out about the different pathways and programmes available for individuals looking to develop a career in the Med- and Biotech industries!
Are you thinking about a career in the med- and biotech industry but don't know where to start? While opportunities in this sector continue to increase in demand, there remains a widening talent gap to be filled. This session explores how you can take the first step and forge a career path in health and biomedical innovation with existing initiatives in Singapore that aim to nurture talent and foster innovation in these fields. Organised by Singapore Biodesign and SGInnovate, this event will delve into trends in Med- and Biotech careers. Our expert speakers will share about the skills and knowledge demanded by the sector, and the role career development programmes such as the Innovation Fellowship (IF) programme, Helix Immersion Programme (HIP) and more in acquiring essential skills, building networks, and staying current in these rapidly evolving industries. Programme: • 6:30 PM - 7:15 PM: Panel Discussion on Emerging Trends and Pathways in Med- Biotech Careers • 7:15 PM - 7:45 PM: IF Programme Recruitment Presentation by Singapore Biodesign • 7:45 PM - 8:00 PM: IF Alumni Sharing • 8:00 PM onwards : Networking Don't miss this opportunity to explore various development opportunities in Med- and Biotech careers and chart your path to success! About The Singapore Biodesign Innovation Fellowship The Singapore Biodesign Innovation Fellowship is an intensive six months hands-on multidisciplinary team-based training on the entire biodesign process of health technology innovation, focused on developing new health technologies for unmet clinical needs in Asia. Find out more at https://www.a-star.edu.sg/sb/Fellowships/innovation-fellowship. About the Helix Immersion Programme SGInnovate's Helix Immersion Programme (HIP) is a one-year, full time on-job-training programme for biomedical research and academic professionals . Find out more at https://www.sginnovate.com/apprenticeship/helix-programme.
Schedule
Date: 19 Sep 2023, Tuesday
Time: 6:30 PM - 8:00 PM (GMT +8:00) Kuala Lumpur, Singapore
Location: 32 Carpenter Street, 059911
Speakers
Speaker's Profile:
Eric Liu, Vice President of Research and Development, BD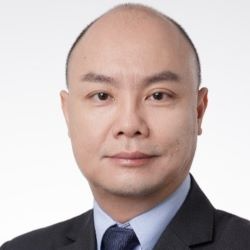 Eric is responsible for the development, strategic direction, management, and operational performance of BD Greater Asia R&D since July 2021. Prior to his current role, he was Senior Director, R&D, Greater China with responsibilities of the overall management of BD Greater China R&D Center and its innovation portfolio and new product development pipeline. Eric received his MBA from University of Massachusetts and holds MS in Mechanical Engineering from University of Maryland and MS, BS in Materials Science and Engineering from Tsinghua University. Eric also received executive certificate in Strategy and Innovation from MIT Sloan School. Eric holds multiple US patents and is the author of many peer reviewed scientific papers.
Speaker's Profile:
Dr Yvonne Koh, Vice President, Investments & New Ventures, ClavystBio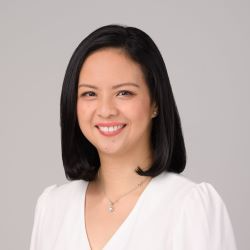 Yvonne brings a unique blend of commercial and public sector experience to investing and venture building at ClavystBio. Her multi-faceted career includes roles in venture capital investing, business strategy, product development, technology commercialization, and innovation policy across the biotech and medtech sectors. Previously at Lightstone Ventures, she oversaw due diligence, program management, and alliance management for the firm's early-stage ventures in Singapore. Prior to that, Yvonne was Deputy Director at the National Research Foundation where she led the development and implementation of Singapore's innovation strategy. She has also held operational roles at a Singapore-based medical diagnostics start-up. Yvonne attained her PhD in Biochemistry from the University of Wisconsin Madison, USA and aBSc in Molecular Biology from the University of Illinois Urbana-Champaign, USA.
Speaker's Profile:
Ruey Feng Peh, Head of Innovation, Genesis Medtech Group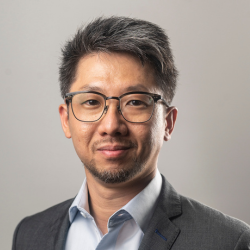 Ruey is the Head of Innovation at Genesis Medtech Group. Headquartered in Singapore, Genesis Medtech is a vertically integrated platform company focused on serving China and emerging markets with innovative medical devices for surgical, vascular and structural heart diseases. In addition, Ruey serves as the Founding Faculty & Mentor of Singapore Biodesign.
Moderator's Profile:
Dr Vanessa Ding, Deputy Director - Talent, SGInnovate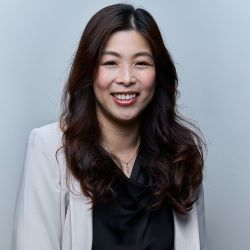 As Deputy Director, Talent at SGInnovate, Dr Vanessa Ding leads effort to bridge the talent gap for the biotech ecosystem in Singapore. She oversees the Helix Immersion Programme, which aims to build a pipeline of 'work-ready' talent for the biotech sector. Vanessa was trained as a Chemical Engineer at the University of Queensland, Australia. She later graduated with a PhD (Stem Cell Biology) from the National University of Singapore under the A*STAR Graduate Scholarship. During her postdoc at the Bioprocessing Technology Institute, A*STAR, Vanessa co-lead several antibody discovery programmes, cross-collaborating with industries & clinicians in the areas of ophthalmology and oncology indications. She has filed 7 patents on various novel monoclonal mAbs, with two granted to-date. Vanessa played an instrumental role in the early-stage discovery and development team for EBC-129, the first made-in-Singapore antibody-drug conjugate approved to enter phase 1 clinical trial.
Partners