Overview
Home-based health care has long been associated with end of life care. Today however, the advancement of technology in areas such as AI and sensors, has not just broadened the type of home-based healthcare offerings available but has also made them more effective making it a viable alternative to hospital stays.
Home healthcare services are expected to experience significant growth as demand for these services continues to increase with an ageing population and limited hospital beds. Against this backdrop, this session will address the opportunities to enhance patient outcomes in the home-based healthcare setting by applying technology.
What technologies are at the forefront of innovation re-shaping home-based healthcare, from telehealth, and remote monitoring, to data analysis?

What post-pandemic lessons have we learned, and how can they be applied to the future of home-based healthcare?

What role can home-based healthcare play with the increased focus on preventative care?

What are some of the challenges associated with home-based healthcare, and how do we overcome them?
Date: 14 March 2023, Tuesday
Time: 4:00pm – 5:00pm (Singapore Time / UTC +8)
Format: Virtual

Programme:
4:00pm - 4:05pm: Introduction and Welcome
4:05pm - 5:00pm: Panel Discussion and Q&A with
Elizabeth Han, Group Head of Innovation, IHH Healthcare

Akihiro Maeda, Senior Manager - Home Healthcare New Business Planning, Teijin Pharma

Ng Li Lian, Managing Director & Co-founder, Tetsuyu Healthcare

Moderator: Hsien-Hui Tong, Executive Director - Investments, SGInnovate
Speakers' Profiles:
Elizabeth Han, Group Head of Innovation, IHH Healthcare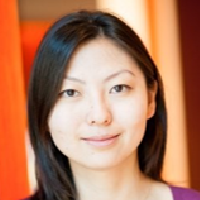 Elizabeth Han is the Group Head of Innovation at IHH Healthcare, overseeing the company's corporate venture investments and strategic partnerships. She has a decade of experience in healthcare investing, from early stage to growth equity and buy-outs. Prior to IHH Healthcare, Elizabeth was an investor in a US healthcare investment firm, investing in digital health and healthcare services companies such as home health, behavioural health, and primary care. She started her career as a management consultant advising companies on growth strategy and operations. Elizabeth holds an MBA from the University of Chicago Booth School of Business and a Bachelor of Arts in Business Economics from the University of California Los Angeles.

Akihiro Maeda, Senior Manager - Home Healthcare New Business Planning, Teijin Pharma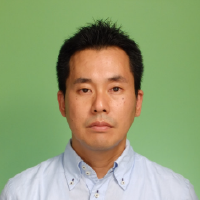 Akihiro (Aki) Maeda has spent over 20 years in Teijin. Currently, he is the Senior Manager of the New Business Planning department, heading strategic alliances in medical devices for home healthcare and coordinating corporate venture investment activities.

Before this role, Aki was based in Teijin's California office in the US for five years working on Business Development, specifically to seek licensing-in opportunities with North American companies.

Ng Li Lian, Co-founder & Managing Director, Tetsuyu Healthcare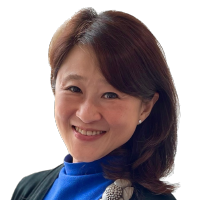 Ng Li Lian is the Co-founder and Managing Director of Tetsuyu Healthcare, Singapore. She is responsible for strategic and corporate development, marketing and operations.

Before founding Tetsuyu, Li Lian had close to two decades of experience in consumer banking, where she drove strategy, marketing and business management. As Head of the Personal Banking segment at OCBC Bank, she was responsible for the customer value propositions of the clients in the consumer bank.

Li Lian is passionate about developing and implementing strategies that solve consumers' pain points and sees great possibilities to transform services for the ageing population in Singapore. She also sees an excellent opportunity for public, private and community sector partnerships to address some of the issues relating to our ageing society.

Li Lian and her team at Tetsuyu are pushing the boundaries on eldercare technologies with care management, AI wound management and other applications. The team was honoured with the HIMMS Asia Pacific Excellence in Start-up Innovation Award 2017, Innovation of the Year - Technology award at the 8th Eldercare Innovation Award 2020 and Grand Prize Winner for the 2021 Healthy Aging Prize for Asian Innovation (HAPI).

Li Lian holds a Bachelor of Accountancy from the National University of Singapore, a Bachelor of Law (Hons) from the University of London, an Advance Diploma in Wealth Management from the Wealth Management Institute and an Executive MBA from INSEAD.

Moderator's Profile:

Hsien-Hui Tong, Executive Director - Investments, SGInnovate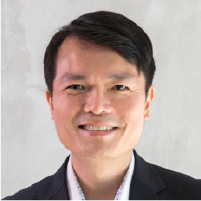 Hsien-Hui brings with him in-depth knowledge and experience in the Business Development and Venture Capital spaces across Australia, Europe, Singapore and the US. As the Executive Director - Investments, Hsien-Hui leads SGInnovate's investments efforts, from working with research scientists to create and launch venture-fundable solutions based on their Deep Tech research core to identifying high-potential, Deep Tech startups working on areas such as Artificial Intelligence, Autonomous Vehicles, Advanced Manufacturing, AgriFoodTech, MedTech and Quantum Computing. Prior to joining SGInnovate, he was the Managing Partner, Asia Pacific for Wassax Ventures. He had also served as the CEO of the National University of Singapore Society (NUSS) and Vice President at Staples. In the early 2000s, he co-founded a data mining company, which was sold to a global bank two years later.