Overview
Join us for an exciting evening dedicated to exploring the secrets of longevity and healthspan! Discover the latest trends, breakthroughs, and practical tips to enhance your well-being and live a longer, healthier life.
At this in-person event, renowned local experts will share their knowledge and insights on a wide range of topics, including nutrition, exercise, stress management, and cutting-edge research diagnostics. Whether you're a health enthusiast or simply curious about improving your longevity, this event is for you! Network with like-minded individuals, engage in stimulating discussions, and gain valuable takeaways that you can apply to your everyday life. Don't miss this opportunity to learn from the best and take control of your health and well-being! Programme: • 6:30pm - 7:00pm: Registration and Networking • 7:00pm - 7:15pm: Kickstarting your Longevity Journey by Dr Ryan Ware Understand the differences between Lifespan vs healthspan. Reasons why you need to act differently to start early. Together with key interventions to get you started today. • 7:15pm - 7:30pm: Myths and Truths about Anti-aging Supplements by A/Prof Jan Gruber Understand the Different types of Anti-aging Molecules (supplements and medication for aging including NMN, NR, Resveratrol, Metformin and others). How real and effective are they? How do you make a personal decision on which is best weighing pros and cons of each? • 7:30pm - 7:45pm: Understanding your DNA - Personalised Medications, Diet and Screening by Levana Sani What has evolved in the genetics in the last 10 years. Real, useful and practical applications in medications, diet and screening and how to take advantage of advancements for your overall health and well being. • 7:45pm - 8:30pm: Panel: Advancements in Aging Science, Medical and Diagnostics For You Insights into the world of aging science, research and how it translates into clinical and diagnostics for people who want to live healthier better lives based on the latest research today. • 8:30pm - 9:00pm: Networking
Schedule
Date: 30 Aug 2023, Wednesday
Time: 6:30 PM - 9:00 PM (GMT +8:00) Kuala Lumpur, Singapore
Location: 32 Carpenter Street, 059911
Speakers
Speaker's Profile:
Dr Ryan Ware, Co-Founder, Chief Medical Officer, Mito Health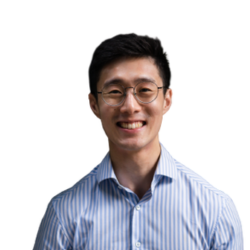 Dr Ryan Ware graduated NUS Medicine, accredited as a member of the Royal College of Surgeons, and completed a Masters of Medicine in NUS while practicing as a resident in ENT.
Speaker's Profile:
Jan Gruber, Associate Professor, YALE-NUS Singapore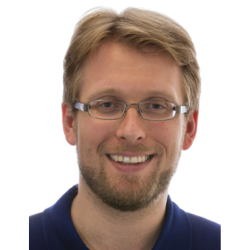 Jan Gruber is currently an Associate Professor at Yale-NUS. Before his appointment, he was a Senior Research Fellow in the Neurobiology and Ageing Programme at the Centre for Life Sciences (CeLS), National University of Singapore (NUS)
Speaker's Profile:
Levana Sani, Co-Founder CEO, Nalagenetics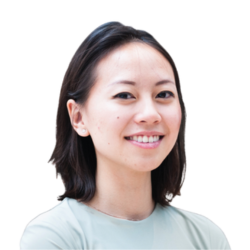 Levana is the Co-Founder and CEO of Nalagenetics, a biotechnology startup that focuses on personalised healthcare through genetic testing to provide the best treatment solutions that are more affordable and safe for patients.
Partners