Overview
Join us for an engaging panel discussion featuring esteemed experts from academia, corporations, and startups as they delve into the latest trends and challenges in hydrogen transport.
As Singapore aims to decarbonise its economy, hydrogen has emerged as a key needle mover in achieving this goal. Our panellists will explore the various emerging technologies around hydrogen transport, including ammonia, compressed hydrogen, and liquified hydrogen, and how these technologies fit into the wider value and supply chain. They will discuss the infrastructure challenges that need to be addressed, such as the development of storage and transport facilities, the importance of public-private partnerships in building a robust hydrogen ecosystem, the high cost of production, safety concerns, and the need for regulatory frameworks that support the growth of the industry. They will also talk about hydrogen economy, which includes pathways for offshore floating wind or solar farms. Finally, the panel will highlight potential use cases in Singapore that hydrogen can offer, as well as the opportunities that hydrogen presents, such as creating new jobs, enhancing energy security, and promoting innovation. Programme: 2:00pm - 2:30pm: Registration and Networking 2:30pm - 3:30pm: Panel Discussion 3:30pm - 4:00pm: Networking
Schedule
Date: 26 Jul 2023, Wednesday
Time: 2:00 PM - 4:00 PM (GMT +8:00) Kuala Lumpur, Singapore
Location: 32 Carpenter Street, 059911 and Online
Speakers
Speaker's Profile:
Prof Harald Klein, Full professor and PI, TUMCREATE, TUM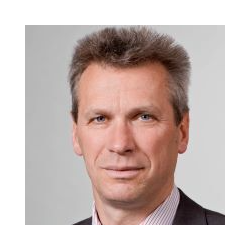 Prof. Klein's (b. 1963) research is based on the analysis and synthesis of process engineering processes. Particular focus is placed on the use of thermal and chemical unit operations of traditional process engineering in power engineering and energy conversions technology. The research is based on the required thermodynamic property data models, the design methods of thermal equipment as well as modeling and simulation. While studying process engineering at the University of Stuttgart, Prof. Klein spent eighteen months as a Masters student at the chemical engineering department of the University of Wisconsin, Madison. After obtaining his doctorate at the University of Stuttgart's Institute of Chemical Processing Engineering, Prof. Klein embarked on a professional career in 1996. At Linde Engineering, he was responsible for the process engineering design of hydrogen and synthesis gas plants. In 2008, he was appointed full professor of plant and process engineering at TUM.
Speaker's Profile:
Prof Markus Kraft, Full professor and Director, CARES, University of Cambridge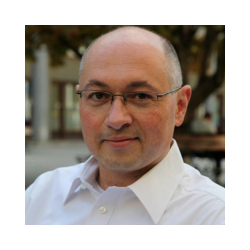 Professor Kraft is a Fellow of Churchill College, a Professor in the Department of Chemical Engineering and Biotechnology at the University of Cambridge, and the Director of the Cambridge Centre for Advanced Research and Education in Singapore (CARES) based at CREATE. He researches data-driven modelling, machine learning, and semantic web technologies and has pioneered the World Avatar (TWA) – an all-encompassing knowledge graph approach to developing a dynamic world model. TWA technology forms the basis of the Climate Resilience Demonstrator (CReDO) project, which can predict the impact of future flood scenarios by combining data from water, energy, and telecom industries. He has also co-edited the book "Intelligent Decarbonisation" which comprehensively assesses the current and future impact of digital technologies and artificial intelligence on the decarbonisation of key economic sectors.
Speaker's Profile:
Mak Wai Jun, Head of Business Development, Sydrogen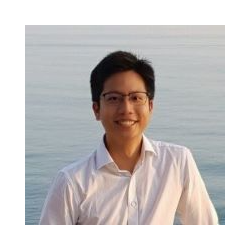 Wai Jun is the Head of Business Development at Sydrogen Energy. He also works closely with the Chairman and CEO to operationalise the company's strategic priorities. Prior to Sydrogen, Wai Jun started his career in the Singapore Economic Development Board in the Strategic Planning team. He also worked as the Head of Strategy and Finance at a Wastewater Treatment startup in Singapore. Passionate about sustainability, hardware, and technology, Wai Jun has experience working in various types of organisations, from large multinationals and government agencies to startup and scaleup companies. He holds an MPhil in Engineering for Sustainable Development from the University of Cambridge and a Bachelor of Engineering in Chemical Engineering from University College London.
Speaker's Profile:
Dr Steve Graville, Director of Business Development, Linde Singapore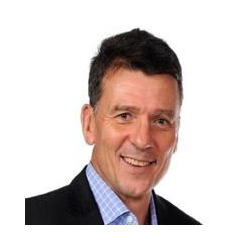 Dr Stephen Graville, is a Business Development Director for Clean Hydrogen in Asia Pacific. Dr Graville has over 30 years experience in technology and business roles with his focus in Linde on the refinery and chemicals market and the development of large hydrogen and syngas pipeline projects. In his current role, Dr Graville is responsible for the development of Linde gas investment opportunities with blue and green hydrogen, ensuring the delivery of an integrated, efficient and cost-effective solution for the customer. He received his PhD in the combustion of heavy fuel oils from University College London Chemical Engineering department in 1993. After 4 years working for BP, he joined BOC and has since been working in the Industrial Gases business in the United Kingdom, Germany, Thailand and Singapore.
Speaker's Profile:
Andre Oei, Director Energy Division, MTI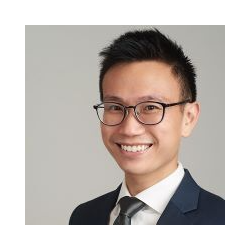 Mr Andre Oei was appointed as Director of Energy Division in the Ministry of Trade and Industry in May 2023. The Energy Division is responsible for formulating Singapore's energy policies and strategies, fostering the development of competitive gas and electricity markets, and promoting energy cooperation with international partners. It works with the Energy Market Authority of Singapore and other agencies to drive Singapore's energy transition, to ensure a clean, affordable and reliable energy future. This includes developing alternative energy options such as solar, regional power grids, and low-carbon solutions like hydrogen and carbon capture, utilisation and storage, and integrating these options into the power system and markets.
Moderator's Profile:
Tobias Massier, Principal Scientist, Department Head EPSG, TUMCREATE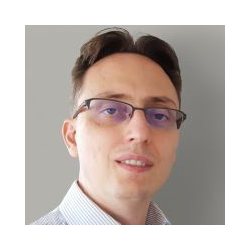 Throughout his career, Tobias has actively contributed to various research and industry initiatives. His notable projects involve advising governmental agencies on Singapore's electric road transport system, developing concepts for micro-grids powered by intermittent energy sources and flexible loads, and harnessing Singapore's geothermal potential. As of October 2022, Tobias has taken on the role of coordinator for a groundbreaking TUMCREATE project focused on Singapore's journey to carbon neutrality. This initiative aims to devise innovative solutions for Singapore's low-carbon energy supply in the future. Tobias Massier's research interests encompass the integration of electric vehicles and renewable energies into the power grid, exploring future energy supply possibilities, energy systems and modeling, and conducting life cycle assessments.