Overview
In the fast-paced evolution of Singapore's financial ecosystem, the regulatory landscape has undergone transformative changes, particularly in relation to Digital Payment Token (DPT) services.
Join industry experts for a discussion on the evolving regulatory landscape, key areas of regulatory evolution, highlighting the imperative aspects of segregating customer digital assets, ensuring market integrity through risk systems, and bolstering Anti-Money Laundering (AML) and Countering the Financing of Terrorism (CFT) practices. The panel will also explore the three pivotal aspects of the regulatory changes in Singapore's DPT ecosystem: 1. Segregating and Safeguarding Customer Digital Assets 2. Implementing Adequate Risk Systems and Processes to ensure market integrity 3. Enhancing Effective AML CFT Practices Merkle Science brings to you a sparkling networking reception following the panel that discusses Singapore's dedication to providing a robust and reliable foundation for innovation and growth.
Schedule
Date: 13 Sep 2023, Wednesday
Time: 5:00 PM - 7:00 PM (GMT +8:00) Kuala Lumpur, Singapore
Location: 32 Carpenter Street, 059911
Speakers
Speaker's Profile:
Christopher Ngoi, Director of Blockchain & Crypto, KPMG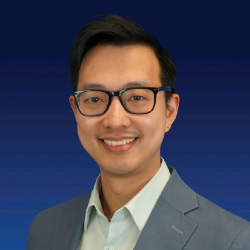 Christopher Ngoi is an accomplished Product Leader specializing in Digital Strategy and Transformation, with a remarkable focus on Blockchain, Fintech, Innovation, and other Emerging Technologies. With a proven track record in the industry, he serves as a Subject Matter Expert in building businesses around cutting-edge concepts such as Blockchain, Digital Currencies, Digital Identity, and Tokenization. With a unique blend of technical expertise, financial acumen, and a passion for innovation, Christopher Ngoi stands as a respected figure in the realms of Blockchain, Fintech, and Digital Transformation. His diverse roles as a Product Leader, Educator, Mentor, and Volunteer reflect his commitment to driving positive change in both the corporate and social spheres.
Speaker's Profile:
Aaron Chua, Head of Compliance, Fazz Finance
Aaron Chua is a distinguished professional in the realm of regulatory compliance, renowned for his exceptional expertise and leadership in ensuring adherence to industry standards and legal requirements. With a proven track record of navigating complex regulatory landscapes, he plays a crucial role in upholding the integrity and ethics of organizations. With his extensive background in regulatory compliance, Aaron Chua stands as a respected figure in the field. His commitment to upholding ethical standards, coupled with his strategic approach to governance and risk management, makes him an invaluable asset to organizations seeking to excel in today's intricate compliance landscape.
Speaker's Profile:
Ian Lee, Director of Product, Merkle Science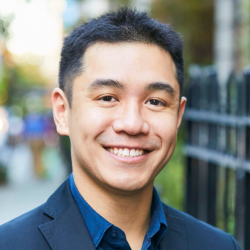 Ian Lee is a prominent figure in the blockchain and fintech landscape, known for his extensive contributions in compliance, investigations, and partnerships. With a solid legal foundation and a passion for advancing the industry, he has played a pivotal role in shaping the future of blockchain technology and its regulatory landscape. Ian Lee's multifaceted contributions to the blockchain and fintech domains have positioned him as a leading voice in compliance, regulation, and innovation. His ability to bridge legal insights with technological advancements makes him an invaluable asset to the industry, and his dedication to education and collaboration continues to drive positive change on a global scale.
Speaker's Profile:
Sharon Lourdes Paul, Co-founder & CEO, HQ.xyz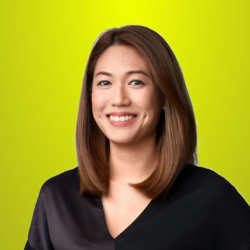 Sharon Lourdes Paul is a recognized authority in the world of cryptocurrency treasury reporting. Her expertise lies in streamlining complex processes for Web3 operators, enabling them to effortlessly reconcile on-chain transaction records and execute accurate token payouts. With a profound understanding of blockchain technology and a passion for simplifying operations, she empowers organizations to navigate the intricacies of crypto finance with confidence. Sharon Lourdes Paul's dedication to simplifying crypto treasury reporting and enhancing operational efficiency within the Web3 landscape marks her as a pioneering figure in the field. Her ability to bridge the gap between cutting-edge blockchain technology and practical financial processes makes her an indispensable resource for organizations seeking to thrive in the world of decentralized finance.