Overview
Join the SG Quantum Technologies Meetup for an engaging panel session featuring esteemed industry experts from both classical and quantum computing domains. Our goal is to foster a multidisciplinary discussion on near-term quantum innovation and opportunities to expand the hybrid classical-quantum workforce in Singapore.
Engage with our panelists - Simon See, Senior Director of Nvidia AI Global Research Centre, Michael Kasper, CEO of Fraunhofer Singapore, and Kishor Bharti, Lead Scientist of the Quantum Learning Theory Group at A*STAR - as they share their experiences from industry and insights on collaborative initiatives with Singaporean entities. They will emphasize the significance of a multidisciplinary approach in driving innovation and fostering collaboration among professionals in both classical and quantum computing fields.

This thought-provoking session will delve into technical details and use cases for next-generation quantum applications, fostering discussions that go beyond a mere overview. Suitable for both technical and business professionals, this event will inspire you to explore other relevant in-depth sessions and become an active participant in this computing revolution.

Date: 18th April 2023
Time: 6:00pm - 9:00pm
Venue: SGInnovate (32 Carpenter Street, Singapore 059911)
Dress Code: Business Casual

Event Schedule:
6:00pm - 6:30pm: Reception & Greetings
6:30pm - 7:50pm: Moderated Panel
7:50pm - 9:00pm: Dinner & Networking

Panelist Profiles:


Simon See, Senior Director of Global Nvidia AI Research Centre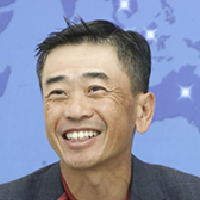 Simon See (PhD) is currently the Senior Director of the Global Nvidia AI Technology Centre and AI. He is also a Professor and Chief Scientific Computing Officer in Shanghai Jiao Tong University. Previously Prof See is also the Chief Scientific Computing Advisor for BGI (China) and has a position in NanyangTechnological Univ (Singapore) and King-Mong Kung Univ of Technology (Thailand). He is currently involved in a number of smart city projects, especially in Singapore and China. His research interests are in the area of High Performance Computing, Big Data, Artificial Intelligence, machine learning, computational science, Applied Mathematics and simulation methodology.

Prof. See is also leading some of the AI initiatives in Asia Pacific. He has published over 200 papers in these areas and has won numerous awards in the field.Prof See is also a member of SIAM, IEEE and IET. He is also a committee member of more than 50 conferences.

Prof. See graduated from University of Salford (UK) with a PhD in electrical engineering and numerical analysis in 1993. Prior to joining NVIDIA, Dr See worked for SGI, DSO National Laboratory of Singapore, IBM, International Simulation Ltd (UK), Sun Microsystems and Oracle. He is also providing consultancy to a number of national research and supercomputing centres.

Kishor Bharti, Lead Scientist (Quantum Learning Theory Group), A*STAR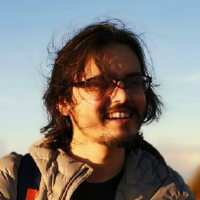 Kishor Bharti is currently serving as the quantum machine learning domain lead at the Institute of High Performance Computing (IHPC), which is hosted by the Agency for Science, Technology, and Research (A*STAR) in Singapore. Prior to his appointment at A*STAR, Kishor held a joint postdoctoral position at the Joint Quantum Institute (JQI), the Joint Center for Quantum Information and Computer Science (QuICS), and the National Institute of Standards and Technology (NIST) in Maryland, USA. In 2021, he earned his doctoral degree from the Centre for Quantum Technologies (CQT). Kishor's research interests encompass a diverse array of quantum physics topics, including quantum device certification, near-term quantum computing, quantum foundations, quantum machine learning, and quantum error correction. His expertise is widely recognized, and he is frequently invited to serve as a referee for leading academic journals and conferences, such as Nature Physics and QIP, as well as grant applications. Kishor also holds an editorial role at the journal Quantum.

Michael Kasper, CEO & Executive Director, Fraunhofer Singapore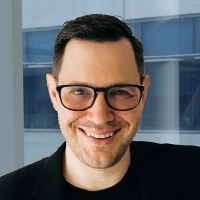 Michael Kasper is CEO of Fraunhofer Singapore and Executive Manager of the Centre for Applied and Integrated Security (FSR-CAIS) since April 2022. His primary mission is to support the development of Fraunhofer in Singapore and to intertwine the activities carried out in conjunction with Germany's Fraunhofer Partner Institutes.
Michael has been working for the Fraunhofer-Gesellschaft since 2005 with more than 17-year professional experience in applied research and translational science. He joined Fraunhofer Singapore as a research fellow and has served as Department Director for Cyber and Information Security since January 2018.

Moderator Profiles:

Arthur Strauss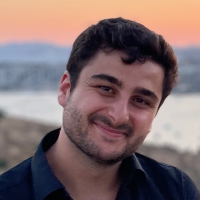 Arthur is a quantum physicist and a co-leader of the SG Quantum Technology Meetup Group. He is currently pursuing his PhD in quantum computing under the guidance of Pr. Hui Khoon Ng at the Centre for Quantum Technologies (CQT). Arthur's research focuses on integrating state-of- the-art reinforcement learning techniques into a quantum context to mitigate parasitic effects that currently impact quantum hardware. With a strong background in quantum community building and software engineering, Arthur is dedicated to developing a skilled quantum workforce that is aware of the potential implications of this emerging technology. His past experiences include leading quantum software development projects and organizing quantum-themed events to engage and educate the wider community about quantum technology.

Mark Shmulevich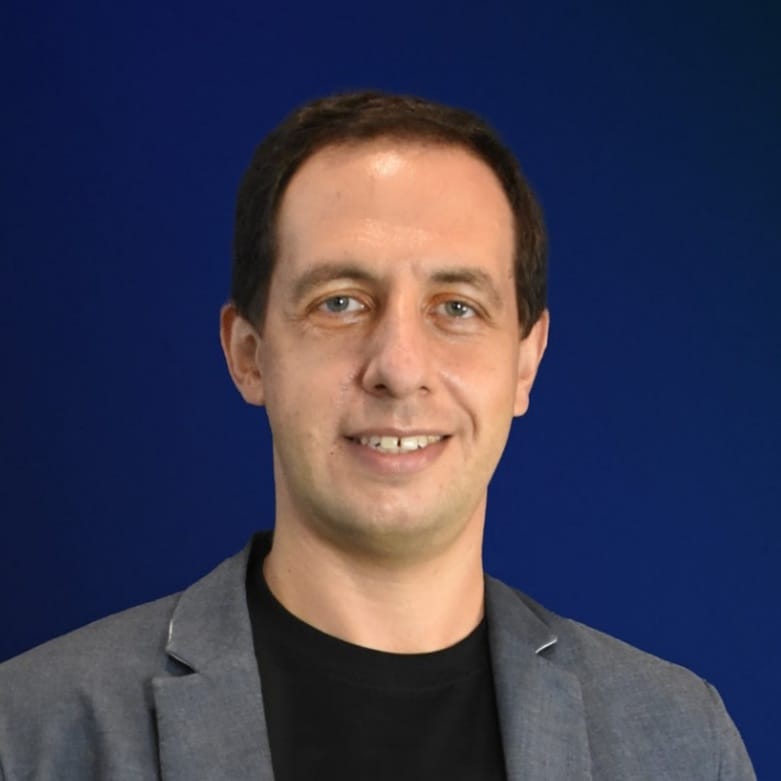 Mark Shmulevich is General Partner at Aloniq, an early-stage venture investment vehicle, and Head of Zimin Institutes, a research commercialization studio network at universities. He was COO and Chief Strategy Officer of Acronis (data protection and cybersecurity unicorn) before. Mark chairs the Digital Transformatio  Chapter at SGTech and sits on the board of Singapore-MIT Alliance for Research and Technology (SMART) Innovation Centre.

Michael Hellman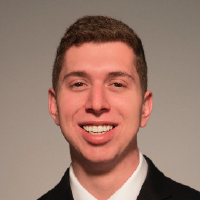 Michael is the lead organizer of the SG Quantum Technology Meetup Group. He is a post- graduate student in the Digital FinTech MSc program at the National University of Singapore - School of Computing. Michael's research focuses on HPC for finance and defining strategies on the integration of quantum technology for financial institutions operations.

Pooja Jayachandran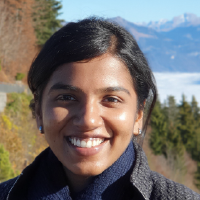 Pooja is a final year PhD student at CQT and a co-leader of the SG Quantum Technology Meetup Group. She has been working in the field of quantum foundations under the supervision of Prof Valerio Scarani. Her research covers broad topics in entanglement theory, the most recent of which explores simple tests for nonclassicality (and hence entanglement) of harmonic oscillators. Owing to a recent fascination with quantum-driven technology and innovation, Pooja is motivated to integrate with the quantum community in Singapore to explore the true potential of quantum.