Overview
There has been much buzz surrounding Space Technologies and how they can improve mobility, connectivity and communication systems and services. Have you ever wondered how these satellite communications are applied? Amidst the COVID-19 pandemic, how has the new normal changed the progressions and applications of such Space Technologies?
Join us as we bring together innovation companies from Singapore and Canada, who own or support novel space-technological developments leveraging on various data and analytics. In this series, we discuss their use cases of satellite communication, the challenges, and the impact that COVID-19 has on the need for even more innovation for Space Technologies.
Date 3 September 2020, Thursday
Time 10:00am - 11:00am (Singapore Time / UTC +8)
Programme:
10:00am - 10:05am Introduction and Welcome
10:05am - 10:40am Panel Discussion on Soaring with Satellites with
Wen Cheng Chong, CTO and Co-founder, Kepler Communications
Rohit Jha, CEO and Co-founder, Transcelestial
Vincent Lachance, Co-founder, Lux Aerobot
Michelle Mendes, Executive Director, Satellite Canada Innovation Network
Moderator Lynette Tan, CEO, Singapore Space and Technology Limited
10:40am - 11:00am Q&A
Speakers' Profiles:
Wen Cheng Chong, CTO and Co-founder, Kepler Communications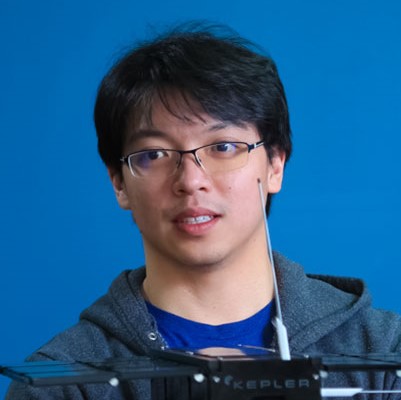 Wen Cheng Chong serves as the Chief Technology Officer for Kepler Communications in Canada. With a knack for tackling complex challenges, Wen has led the team to launch the first Ku-band commercial low Earth orbit (LEO) spacecraft ever, KIPP, carrying that project from napkin to orbit in 12 months. KIPP is currently providing a commercial service to customers globally, most notably the Polarstern research vessel on the 12-month arctic mission. Additionally, Wen is also leading efforts at Kepler to introduce a satellite-based IoT service using Kepler's unique Software Defined Radio (SDR) capabilities and small satellite design. Wen personally manages aspects in all of Kepler's technical undertakings, including satellite design, constellation architecture, ground systems, user terminals, space operations, and software.
Rohit Jha, CEO and Co-founder, Transcelestial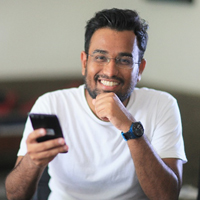 Rohit Jha is the CEO and Co-founder of Transcelestial, a startup building light-speed communications infrastructure for the next 100 years. He graduated with a degree in Electrical and Electronic Engineering from the Nanyang Technological University (NTU), Singapore. There, he worked on cutting-edge projects like NTU's Solar Car, a state-of-the-art Healthcare Droid, next-gen multi-touch HCI systems and represented Singapore in international engineering competitions.
Subsequently, he worked for four years in The Royal Bank of Scotland's FX Electronic Markets Team where he received multiple awards in security, low-latency communication systems and highly scalable distributed software systems, thus becoming the youngest Associate in the company's Asia-Pacific history.
Vincent Lachance, Co-founder, Lux Aerobot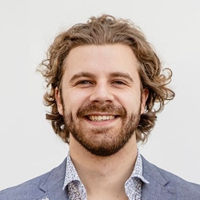 At 17, Vincent pitched his first venture in front of the French-Canadian version of Shark Tank and received funding from one of the investors to start his business. He launched Montreal Fresh, the first online grocery in Canada offering same-day delivery. The company tripled its revenue during the first six months of its operations. Vincent received several awards through this first business, such as the Young Entrepreneur of the Year of in Quebec and was selected as one of Canada's 20 under 20 in 2015.
Leveraging his technology startup experience, he went on to a two years aerospace Research & Development phase, during which he developed his technical expertise in space technologies, ranging from rocketry to ballooning. From this research work, high-altitude platforms emerged as an under-valued product by large space corporations that had a large potential market. From there, Lux was officially created. Since then, the high-altitude balloon company has expanded quickly and is now working with a range of organisations, such as the Australian Defence Force.
Most recently, Vincent was selected to represent Canada in Japan for the G20 Young Entrepreneur Alliance (YEA), where he met up with hundreds of young entrepreneurs in Fukuoka for the annual G20 YEA Summit.
Michelle Mendes, Executive Director, Satellite Canada Innovation Network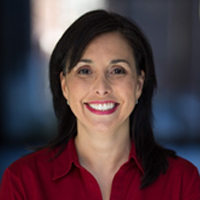 Michelle Mendes is an innovation strategy leader focused on commercial space. She is the Executive Director of the Satellite Canada Innovation Network with over 20 years of experience in business, finance and law. In her career, she has advanced space commerce in Canada by leading programs and advocating for policies that support commercial space companies. She has also worked on behalf of the United Nations to further space advocacy and strengthen international space policy and law.
Michelle sits on the Government of Canada's Space Advisory Board, on Canada's Global Affairs Remote Sensing Space Systems Act Advisory Committee, Western University's Institute for Earth and Space Exploration (Western Space) Advisory Council and on the board of C-Core.
She holds a Bachelor of General Studies degree from Simon Fraser University in Canada, is a Fellow Chartered Secretary in Canada and UK, and holds an Executive Master of Business Administration in Space Commerce from the International Space University in Strasbourg, France.
Moderator's Profile:
Lynette Tan, CEO, Singapore Space and Technology Limited
Lynette Tan is the Chief Executive of the Singapore Space and Technology Limited (SSTL), previously the Singapore Space & Technology Association (SSTA). Lynette identifies new opportunities and develops effective ways for government, companies, and individuals to partake in the emerging Asian space industry. SSTL collaborates with international organisations, including the Singapore Land Authority and the World Bank to identify use cases for satellite technologies for infrastructure planning and economic development. She runs a space tech accelerator in Singapore and is also the Managing Partner of Project Cyclotron, an exclusive programme that assists early stage Deep Tech and space startups. She is a Karman Fellow, an international award given to individuals whose achievements in space are outstanding. She is also an advisor to German space startup MyelinS. Lynette received her Master of Science in Chemical Engineering from the University of Stanford.