Overview
"Tech Sprouts" aims to delve into the transformative power of technology in unlocking the business potential of vertical farming, particularly in Singapore and other countries facing decreased local production.
Against the backdrop of emerging challenges, such as elevated energy costs and the need for efficient agricultural solutions, this event will showcase innovative approaches and advancements in vertical farming technology. It will also explore the integration of vertical farming techniques into outdoor farming, expanding the possibilities for agricultural productivity and sustainability. Participants can look forward to the following: 1. Highlight the critical role of vertical farming in seed production: Explore how vertical farming can contribute to seed production, serving as an alternative revenue stream for vertical farmers. Discuss the selection of species and the optimisation of return on investment (ROI) through effective seed production. 2. Understanding and adapting vertical farming technology for outdoor farming: Discuss the adaptation of vertical farming technology for outdoor farming. Share insights on how technological advancements can bridge the gap between vertical and traditional farming practices, opening up new avenues for agricultural innovation. 3. Present new solutions for efficient vertical farming: Examine the rising costs of energy and its impact on vertical farming operations. Showcase cutting-edge solutions and best practices that enhance energy efficiency in vertical farming, focusing on technologies that optimise resource utilisation and minimise environmental impact. 4. Unlocking opportunities with vertical farming tech in Singapore and beyond: Explore the potential of vertical farming technology in expanding opportunities beyond vertical farms. Discuss how technological advancements in vertical farming can revolutionise outdoor farming, enabling farmers in Singapore and other regions to embrace sustainable practices, increase productivity, and contribute to food security on a larger scale. Additionally, NUS Enterprise will feature their startups with innovative agritech solutions. These startups are: • Singrow Located at Singapore Science Park, Singrow is a Singapore-based agritech startup dedicated to addressing global food security and sustainability challenges. By leveraging plant science at the core of their operations, Singrow supplies climate agnostic novel crop varieties and implements customized cultivation methods that boast superior flavour, improved quality, and increased sustainability, benefiting commercial scale growers, retailers, and consumers worldwide. To date, Singrow have worked on more than 30 crop varieties, including cherry tomato, rice, saffron, grape and blueberry, with the world's first tropical strawberry targeted at regions in SE Asia and China. • Cornucopia Cornucopia is developing plant probiotics to enhance crop productivity efficiently and sustainably. Their nature-guided approach leverages the complex beneficial partnerships between plants and microbes to tailor effective probiotic products to resolve specific demands of different plants and growers. Our probiotics could potentially help improve overall plant growth, improve disease resistance, enhance nutritional quality, or tackle stressful environments, in both indoor and outdoor farms alike. • Scent Analytics Scent Analytics has developed a breakthrough chromatographic sensing system for distressed plants, aiding precision agriculture. The non-invasive system detects volatile chemicals emitted by plants in real-time. Customizable to each farm, it establishes baseline chemical profiles and learns to identify various stress factors. Alerts are sent to farmers based on risk levels, enabling timely interventions. Using only a single 3D sensor with an integrated mechanism to draw-in and decelerate analytes, this ingenious configuration can efficiently oversee a 200 sqm farm. When coupled with Machine Learning, this advancement has the potential to yield substantial savings, up to an amount of S$360K/year for a mid-size farm. • GrowLights An Agritech frontrunner revolutionizing Controlled Environment Agriculture (CEA). Our synergy of LED Panel and GrowLights AI & Sensing Unit sets an efficiency and productivity benchmark in vertical farming. Central to our innovation is an adaptive AI algorithm orchestrating lighting's symphony. Tailoring colour, intensity, and duration to each plant's growth stage mimics natural solar conditions. From static to intelligent lighting, photosynthesis optimally thrives, elevating growth and yield quality. GrowLights delivers efficiency. 30% lower electricity use via strategic lighting synced with plant rhythms reduces farming costs. Simultaneously, yield surges by 20%, transcending lighting norms and cultivating agricultural abundance. Programme: 2:30PM-3:00PM: Registration and Networking 3:00PM-3:05PM: Welcome note by Anne Lochoff, Programme Director of SAIL 3:05PM-4:15PM: Introduction of Panelists & Panel Discussion 4:15PM-4:45PM: Greet-and-Ask by NUS Startups 4:45PM-5:00PM: Post-Event Networking
Schedule
Date: 29 Aug 2023, Tuesday
Time: 2:30 PM - 5:00 PM (GMT +8:00) Kuala Lumpur, Singapore
Location: 32 Carpenter Street, 059911 and Online
Speakers
Speaker's Profile:
Dr Hoon Tong Ngin, CTO, Singapore Food Agency, Science & Technology Division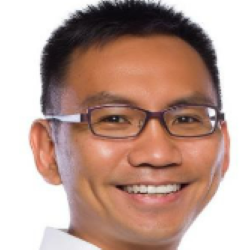 Hoon Tong has over 20 years of track record in growing the R&D innovation ecosystem in Singapore's food, energy and infocomm sectors. He is currently the Senior Director of the Science and Technology (S&T) Division at the Singapore Food Agency (SFA). He is the CTO driving the Singapore Food Story R&D Programme and S&T efforts to deepen R&D capabilities within the food ecosystem. He is also the CIO and CDO of SFA, where he drives digitalisation initiatives within SFA. Before this, Hoon Tong was with the Nanyang Technological University (NTU), Energy Market Authority, and Infocomm Development Authority of Singapore (IDA).
Speaker's Profile:
Dr Urano Daisuke, Principal Investigator Developmental Biology, Temasek Lifesciences Laboratory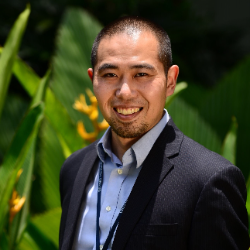 Dr. Daisuke Urano is a Principal Investigator at Temasek Life Sciences Laboratory and an Adjunct Assistant Professor at NUS. His research focuses on knowledge-based breeding strategies and innovative agricultural solutions, including nano and optical technologies, to address regional and global food security challenges.
Speaker's Profile:
Dr Khoo Eng Huat, Senior Research Scientist, A*STAR Institute of High Performance Computing (IHPC)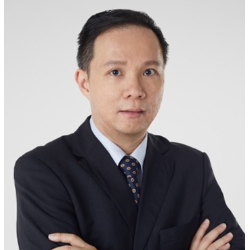 Dr. E. H. Khoo is a senior research scientist at the Institute of High Performance Computing (IHPC), A*STAR. He specializes in development of digital technologies, modelling and simulation for Agrifood. Dr Khoo is also the team PI for two major Agritech programs, namely Hybrid Lighting and HIPPA to develop energy saving solutions for agritech farms. The solutions include predicting the yield and optimizing the lighting needs of plants in vertical farms with natural, artificial or hybrid lighting systems to increase farm productions, lower operation costs and meeting the sustainability standards. Dr Khoo is also the co-founder of GrowLights Pte Ltd, a spin off from NUS and ASTAR to develop AI solutions for vertical farms lighting and microclimate automations to reduce energy usage and increase production.
Speaker's Profile:
Dr Ritu Bhalla, Assistant Director, Agriculture Research and Innovation (AGRI) Centre, School of Applied Science @ Republic Polytechnic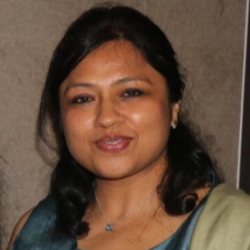 Dr Ritu has over 15 years of research experience in understanding the metabolite pathways that lead to production of natural products in plants and understanding the functional genomics of plants that influences primary growth, total yield and secondary functions such as production of essential oils and flavonoids that add to the quality of plants. Her team is looking into preharvest treatments to increase shelf life of crops. At AGRI Centre she works with local farms, providing technology solutions to produce food in a more sustainable manner. She has several papers, book chapter, patents from her work and is a peer reviewer for international journals. Her current projects involve production of food crops through hydroponics and studying environmental modulations that can manage plant's secondary metabolic pathways to encourage accumulation of desired products that enhance its quality.
Speaker's Profile:
Dr Mandar Godge, Applied Researcher & Entrepreneur Urban, GRAIN International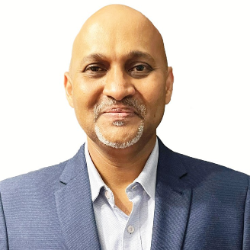 As an Agtech entrepreneur, researcher, sustainability strategist, Dr. Mandar is instrumental in elevating smallholder farms productivity and profitability. He plays an instrumental role in providing novel insights for high-value functional plants in iCEA. Fosters interdisciplinary collaborations for sustainable agriculture.
Speaker's Profile:
Grace Lim, Co-founder/Catalyst/CEO, Urban Farming Partners Singapore Pte Ltd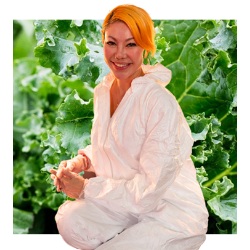 More than twenty years of experience cultivating the human touch, authentic and passionate about developing people, organised and strategic, lending a creative edge to any problem-solving and decision-making, passionate about green living and a proud owner of an edible home garden. Her purpose in life is to contribute to food security and sustainable agriculture. Since becoming a mother 19 years ago, she has been passionate about food nutrition because her eldest daughter was constantly sick. She started in-depth research on the greens that they were consuming and through the process, learnt about unethical farming practices happening everywhere. She started growing her own food in her garden and brought home the concept of farm to table. She remembered the immense joy on a particular day when she harvested a basket load of kale (pesticide free and grown with love) and juicing them together.
Moderator's Profile:
Anne Lochoff, Programme Director, Singapore Agri-Food Innovation Lab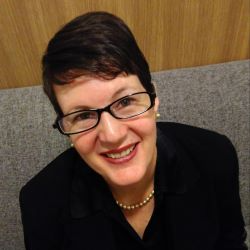 SAIL (Singapore Agri-food Innovation Lab) is a national platform, managed by NTU (Nanyang Technological University) that seeds partnerships between SAIL's corporate partners, small and medium-sized enterprises (SMEs), start-ups, research institutes and institutes of higher learning (IHLs) to drive agri-food innovations. Prior to joining SAIL, Anne was the senior advisor partnerships at the United Nations Development Programme Global Centre for Technology, Innovation and Sustainable Development in Singapore. The centre focused on sustainable finance, sustainable agriculture, and the digitalisation of cities. Anne's background spans government, academia, NGOs, and private-sector businesses. Anne was the Strategic Advisor to the Executive Director of Asia P3 Hub, a partnership incubator hosted by World Vision. She was also the chair and business advisor in the New Zealand Trade and Enterprise's Beachheads network.