Overview
Despite the impact of a global slowdown in Venture Capital, the MEAPT region (Middle East, Africa, Pakistan & Turkey), continues to see growth and opportunities during turbulent times.
The region saw a record level of funding in 2022 with Government focus growing on innovation across the region.
The United Arab Emirates remains the country that sees the most investment capital.

While Saudi Arabia is the fastest-growing ecosystem in the region.

And, Egypt sees the highest number of transactions in the region.
With over 50 unicorns predicted in the next 5 years, many startups from MEAPT are looking to scale into SEA for growth, and many more LPs are looking to fund VCs in order to invest more in the region. In this event, we will be joined by Philip Bahoshy, the CEO of MAGNiTT, who will be sharing the latest investment trends from across MEAPT.

MAGNiTT, the leading verified data platform tracking VC investments in MEAPT, recently published a Market Map which highlighted the growing interest from East and South East Asian investors in MEAPT Startups. According to their proprietary data, 90 East and South East Asian investors invested in MEAPT-based startups, in 2022. Remarkably, this number was only 14 in 2018.

The event will deep dive into what has made this region so interesting to global investors in the past few years by sharing exclusive VC insights from the ecosystems of the Middle East, Africa, Turkey, and Pakistan. This would be exceptionally beneficial for seasoned ecosystem players who are keen on exploring a few of the most promising startup ecosystems of our current day.
Date: 19th April 2023
Time: 5:00pm - 7:00pm
Venue: 32 Carpenter Street, Singapore 059911

Speaker Profile:

Philip Bahoshy, CEO, MAGNiTT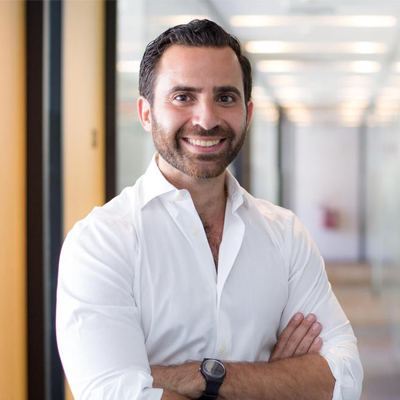 Philip Bahoshy is the founder and CEO of MAGNiTT, the first startup data platform serving founders and investors across emerging venture markets. A firm believer that data should drive decisions, he founded MAGNiTT in 2015 and has developed it with his team into the most comprehensive enterprise SaaS platform focused on startup venture investments in the Middle East, Africa, Turkey, and Pakistan.

Philip has lived in the UAE for more than 13 years and is passionate about cross-pollinating entrepreneurship ecosystems across emerging venture markets. He sees tremendous opportunities for startups and their founders, investors, advisers, and financiers through timely access to deep insights and extensive analysis from verified data about the industry across emerging markets.
During his time in Dubai, Philip worked at Oliver Wyman in the Financial Services practice for three years, followed by nearly three years at Barclays Wealth working as Chief of Staff to the CEO, advising on strategic initiatives.

Raised in the UK with Iraqi origins, Philip obtained an MBA from INSEAD in 2013 and a BSc in Economics from the London School of Economics.