Overview
As a participant of this course, you will have the opportunity to take part in a newly launched program and learn from international industry specialists without ever having to leave your home or office. It will prepare you to take your next career step in the field of clinical research, be it as an industry newcomer or as someone changing areas within the pharmaceutical field.
Course Description & Learning Outcomes
At the end of the course, you will be able to gain the qualification the participant will have demonstrated: (i) Knowledge and understanding in the context of the subject - principles of clinical research - awareness of ethical issues in life sciences and clinical research - principles of drug action and knowledge of the drug development process - principles of pharmacokinetics, pharmacogenetics, and drug effects - principles of clinical pharmacology and study design - comprehensive knowledge and understanding of international regulations governing clinical research (ii) Cognitive skills - discuss findings and draw conclusions - analyse and synthesize - apply theoretical knowledge to practical work requirements - extrapolate from general knowledge to particular topics - evaluate own actions (iii) Subject-specific practical and professional skills - understand basic gene technology - apply international regulations and standard processes to conduct clinical trials - create key documents independently - operate clinical databases and process case report forms - communicate, report and present study related issues and own research results (iv) General and transferable skills - effectively apply learning and creative working methods to new situations - understand principles and core processes of project management - prioritize tasks and manage time effectively - think in abstract terms - work well in a team - appreciate intercultural differences in working environments Furthermore, the educational and training goals of the program seek to promote and demonstrate the following qualities, skills, capabilities and values in the participant: (i) Intellectual - deductive thinking - critical analysis - reflection - knowledge synthesis - problem-solving (ii) Practical - time management - presentation skills - work experience in the field of clinical research (iii) Personal and Social - the ability to work in a team - self-awareness - the ability to work in a meticulous and structured manner -excellent communication skills (written and spoken)
Recommended Prerequisites
- Minimum Bachelor degree in Medicine, Nursing, Pharmacy, Life Sciences, or IT, Statistics or Business. - Fluency in English (equivalent to C1 level – no certification required if knowledge proved through studies or work experience). - After submitting the application, a telephone cross-check might take place in specific cases, to assess applicant's suitability to the program or language skills.
Pre-course instructions
To apply for the program, you can send your CV and certificates, accompanied by a presentation email to [email protected]. All applications will be reviewed and potential participants will be contacted by a team member from Parexel Academy. Registration close date: 15/09/2023
Schedule
Start Date: 25 Sep 2023, Monday
End Date: 08 Feb 2024, Thursday
Thursdays and Saturdays, 3:00-6:00 PM (Central Europe Summer Time)
Location: Online
Pricing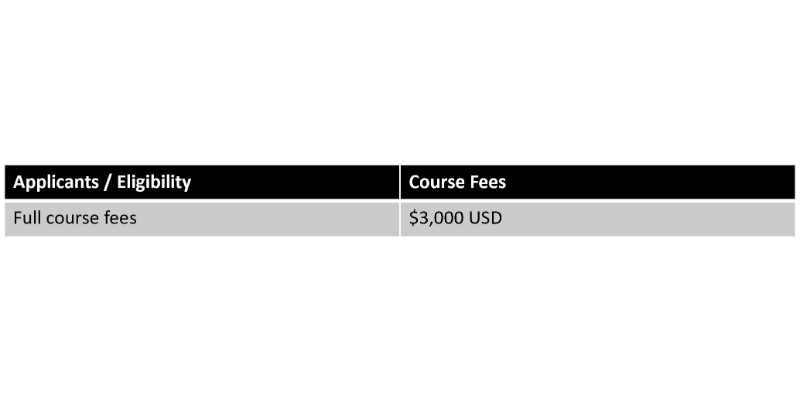 Partners