Overview
In this webinar, industry experts will discuss a 7-point action plan to help your business stay ahead and set you up for success in today's competitive financial marketplace.
Digital Asset in Compliance - What can be done and how to implement it?

Today, with the emergence of blockchain technology and a recognition of how tokens are changing the way assets are transacted and monitored, governments and financial institutions are starting to embrace their potential. As awareness around the technology grows, the perception that cryptocurrencies are untraceable and pose a risk to AML regimes worldwide is also slowly starting to dissipate even as more and more governments and FIs explore the use of CBDCs as a replacement for traditional cash.

Moreover, policymakers worldwide are unanimous in their opinion that AML, CTF, and KYC regulations play a critical role in crypto crime prevention and consumer protection. The importance of robust blockchain analytics has been repeatedly highlighted, as seen in guidance issued by NYDFS, MAS, FATF, and others. The wave of recent penalties, such as those issued to BlockFi, Poloniex, and Robinhood, demonstrate that governments are taking an enforcement-first approach to ensure existing regulations are met, even as new Web3-centric laws are being drafted and passed.

 This potentially allows stakeholders to reshape, streamline and enhance their risk management process and systems to reduce compliance costs with better accuracy and scalability to keep up with the evolving regulatory framework.
 
In this webinar, industry experts will discuss a 7-point action plan to help your business stay ahead and set you up for success in today's competitive financial marketplace.
 
Understand Blockchain Analytics and how it can help your business transact with Digital assets safely

Proof of Reserves as a golden standard of compliance in the wake of FTX collapse

Track and monitor transactions beyond the use of sanctions and blacklist database

How behaviour-based blockchain analytics is breaking the mould of transaction monitoring

Leverage blockchain analytics to combat fraud and trace movements

Why is blockchain analytics important for Hedera?

Using multi-chain analytics to manage risks in a cross-chain world.

Application of blockchain analytics for the payment space.

Comments about the StraitX pilot with IDEMIA on the Singapore stablecoin built on Hedera.

Future and exciting developments in DeFi & NFT.
Speaker's Profiles: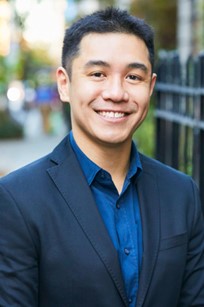 Ian Lee
Founding Team & Director of Partnerships, Merkle Science

Ian Lee is part of the founding team at Merkle Science and led its investigations team before taking over as Director of Partnerships and heading up Merkle Science's APAC operations. A Singapore-qualified lawyer, Ian had previously worked in the capital markets industry, where he actively advised corporates for listings and corporate actions. Ian was recently named FinTech Leader Under 30 by the Singapore Fintech Association. Ian also serves as VP of the Institute of Blockchain, a SkillsFuture accredited social enterprise focusing on Blockchain education and certification, sits on the ISO TC307 - Blockchain and  Distributed Ledger Technology (DLT) Standards Technical Committee, and is part of the founding team of the Compliance Association and Network of Singapore.

As part of his role at Merkle Science and Institute of Blockchain, Ian regularly conducts training on the topic of crypto-compliance and crypto-forensics for regulators, law enforcement, and corporate enterprises. Ian is a regular speaker at blockchain conferences on crypto-compliance, AML/CFT, and regulation. Ian graduated from the University of Warwick with a Bachelor of Laws (LLB).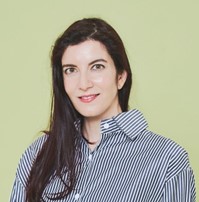 Sabrina Tachdjian
Head of Fintech & Payments, HBAR Foundation

In the web3 space since 2018, Sabrina has led the fintech and payments fund at the Hbar Foundation, supporting the growth of the hedera hashgraph ecosystem.

Before her work at the foundation and Hedera, she led Blockchain investments at LINE, as well as held roles at Samsung in corporate strategy and business development.

Sabrina holds a PhD in chemical and biomolecular engineering from NCSU and an MBA from NYU Stern.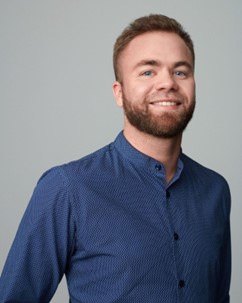 Aymeric Salley
Head of StraitsX

Aymeric is Head of StraitsX, the pioneering payment financial infrastructure for the digital assets space in Southeast Asia. Before StraitsX, Aymeric led Digital Assets initiatives at Paxos and Financial Services at PwC. Aymeric holds a Master's in Business Administration from INSEAD and a Master's in Engineering from ISAT.