Can Critical and Creative Thinking Be Taught or Learned?
Presented by Pearson Asia
Partnered with SGInnovate
As the future of work unfolds, what makes us human is what will make us employable. In this light, we look to research and learning sciences where personal and social capabilities are discussed and seek directions on how skills sought after in the future may be developed.
Can critical thinking and creativity be taught or learned?
Most will agree that human beings are creatures of habit. Based on this premise, one would think that critical thinking and creativity are skills and thus can be taught or learned. However, there is a problem with this notion if we think about creativity as a talent, presumed to be an aptitude, or the ability to be good at something without being taught or in the case of critical thinking, it is an innate quality that implies one may not be trained or nurtured to think more critically. In this interactive session, we explore Pearson's research on the Future of Skills and the Skills for Today whitepapers, specifically on Critical Thinking Skills and Creative Thinking, and discuss how employers can support skill development.
Date: 21 August 2019, Wednesday
Time: 4:00pm – 6:00pm
Venue: 32 Carpenter Street, Singapore 059911
Speakers:
Sandeep Kumar Biswas, Partner, A.T. Kearney
Vivien Koh, Adjunct Professor, Singapore Management University and Founder & Managing Director, VK Transformation
Lim Wee Khee, Chief of Digital Innovation & Design Practice, National University of Singapore - Institute of Systems Science
Moderator: Goh Lih Ing, Efficacy and Research Manager, Pearson
Programme Details:
4:00pm – 4:30pm: Registration
4:30pm – 4:40pm: Keynote Presentation by Goh Lih Ing, Efficacy and Research Manager, Pearson
4:40pm – 5:30pm: Panel Discussion and Q&A with Learning Catalytics, a response ware
5:30pm – 6:00pm: Networking
Speakers' Profiles:
Sandeep Kumar Biswas, Partner, A.T. Kearney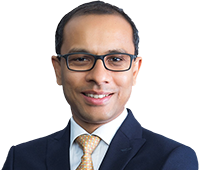 Sandeep Biswas is a partner with A.T. Kearney in the Oil & Gas Practice. With a focus on digital transformation, he has worked with leading national and international oil companies as well as privately owned resource companies across Asia, the Middle East, and the United Kingdom. Sandeep is based in A.T. Kearney's Singapore office.
Notable client engagements include:
Digital strategy for a leading regional national oil company
Customer excellence transformation at a Fortune 500 integrated oil and gas company
Finance and procurement transformation for a fast-growing upstream independent
Merger advice and due diligence for a global oil and gas major
Commodity trading and risk management function establishment for a national oil company
Post-merger operating model for a cross-border acquisition in the metals and mining industry
Project management capability definition and implementation at a global metals and mining company
As an expert in Asia's oil and gas industry, Sandeep's views have been sought out by leading media organizations including CNBC, Bloomberg TV, and a number of regional publications.
Before joining A.T. Kearney, he worked with Accenture. Sandeep earned a bachelor's degree in engineering and a master's degree in management studies from the University of Mumbai.
Vivien Koh, Adjunct Professor, Singapore Management University and Founder & Managing Director, VK Transformation
Vivien Koh is currently based in Singapore and is a Certified Practicing Management Consultant (recognised by Enterprise Singapore). She is passionate about sharing her experiences and insights through events, keynote speeches and teaching at the Singapore Management University (Design of Business). Vivien has trained and developed more than 500 business and marketing leaders and professionals to reach their business and personal aspirations.
Vivien's passion in transforming lives and businesses in the digital age has also led her to start VK Transformation, a sales, marketing and services management consulting firm specialising in digital transformation. She has at least 20 years of proven track record in sales & marketing leadership experience in the Asia Pacific across multiple organizations such as Google, Oracle, EMC and Dell.
At Google, Vivien was part of the global senior management team where she championed several high profile business strategic initiatives to accelerate revenue growth, resulting in an increased pace of innovation, three times the revenue to hundreds of millions of US Dollars within her first two years, and helped 11,000 enterprises transform and adopt digital marketing strategies and platforms. Within the first six months at Google, her efforts were recognized through Google's prestigious Revenue VP Award.
Through VK Transformation, Vivien has helped start-ups, SMEs and MNCs across different industries to transform their sales, marketing and services to achieve more predictable and sustainable sales revenue growth. With her team of consultants, they help companies address business challenges to revive or accelerate their growth by looking for new sources of revenue, customer and partner acquisition, fundraising support, market expansion, improve customer experience, reinvent go-to-market strategies and transform business models.
Lim Wee Khee, Chief of Digital Innovation & Design Practice, National University of Singapore - Institute of Systems Science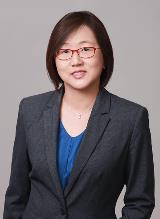 Ms Lim Wee Khee leads the Digital Innovation and Design practice at the Institute of System Science, National University of Singapore (NUS-ISS). The Digital Innovation & Design team focuses on developing and delivering curriculum and consultancy projects related to the areas of user experience, service design and digital marketing.
As an industry practitioner, Wee Khee has years of experience driving digital initiatives and customer-centric programmes across the Asia Pacific region. A strong collaborator and people developer, she is interested in building capabilities and developing competencies in the domain of digital marketing, e-commerce, creative communications and experience design, to support organisation priorities.
Prior to joining NUS-ISS, Wee Khee held various leadership positions with global organisations from consumer technology, electronics, telecommunications industries and government sectors. She led the Creative Services team for element14 (Avnet) to design digital communications, customer experiences, customer relationship management (CRM) programmes to drive e-commerce operations across Asia.
In her stint with the Singapore Tourism Board (STB), she managed the Marketing Activation & Innovation departments to drive towards a new consumer-centric approach in marketing. Other key achievements in her previous leadership roles in mobile and telecommunications industries include managing digital transformation for Nokia, starting up operations for search, social media monitoring and digital agency network set-up across APAC, marketing strategy development and mobile services creation.
A brand builder at heart, Wee Khee is passionate about connecting customers to brands with well-designed customer experiences and digital innovations. She leverages both the creative and analytical aspects of marketing to drive business objectives with consumer insights, research findings and data analytics in mind. Her other expertise includes creating services & marketing strategy, integrated communications across multiple channels and digital marketing (search, social media, email, mobile, web analytics).
Wee Khee was appointed media spokesperson for Nokia Singapore and a panel speaker at "Mobile Moves" WIT (Web in Travel) Conference, representing Singapore Tourism Board. Her expertise for creating innovative Nokia campaigns had been recognised with several industry awards, from Singapore Media Awards, 4AS, Hall of Fame, Institute of Advertising of Singapore, Singapore Outdoor Awards and Effie Singapore. Prior to that, she managed internet marketing for Creative Technology and regional marketing for Sony Asia Pacific.
Wee Khee graduated from the National University of Singapore with Bachelor of Business Administration (marketing major, second upper honours). She completed ACTA (Advanced Certificate in Training and Assessment) from IAL (Institute of Adult Learning) and Executive Education from INSEAD. She is also an Associate Adult Educator recognised by the Institute for Adult Learning (IAL), Singapore.
Moderator's Profile:
Goh Lih Ing, Efficacy and Research Manager, Pearson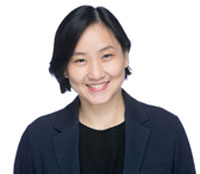 Lih Ing is the Efficacy and Research Manager for Pearson. Her primary responsibility is to coordinate efficacy study projects for Pearson products and to facilitate the business review process. Her professional training and experience include instructional design, research skills and project management. A former teacher for the Chinese Language at the K-12 level in Singapore schools, she earned her Bachelor of Arts Degree (Hons, 2nd Lower Division) for Chinese Studies at National University of Singapore and Post-graduate Diploma in Education at National Institute of Education, Nanyang Technological University. She holds a Masters of Arts degree in Instructional Design and Technology from National Institute of Education, Nanyang Technological University, Singapore.
Topics: Others, Talent and Mentoring
You may also like the following: