The Promise of Deep Tech: The Year Ahead
Presented by SGInnovate and A*StartCentral
As the COVID-19 pandemic continues to have a devastating effect on lives and economies, the world is increasingly looking to the scientific world for answers and solutions.

At this session, let us put 2020 behind us and take a look at some of the emerging technologies for 2021 that have the potential to help us solve some of our most pressing global challenges.

Join our panel of experts and thought leaders as they explore the drivers behind these emerging technologies, the implications for users, and what creators of these technologies need to consider when looking at their plans for 2021 and beyond.

Date: 20 January 2021
Time: 11:00am to 12:00pm (Singapore Time / UTC +8)

Programme:
11:00am to 11:05am: Opening Remarks from SGInnovate
11:05am to 11:45am: Panel Discussion on The Promise of Deep Tech
Cort Isernhagen, Senior Vice President & Managing Director, Lux Research

Hsien-Hui Tong, Executive Director – Venture Investing, SGInnovate

Christopher Warren, Managing Director – Strategy & Consulting, Accenture

Moderator: Dr Patrick Thng, Director of FinTech & Analytics (MITB Programme), Singapore Management University and Co-founder, Narwhal Financial Systems
11:45am to 12:00pm: Q&A Session

Speakers' Profiles:
Cort Isernhagen, Senior Vice President & Managing Director, Lux Research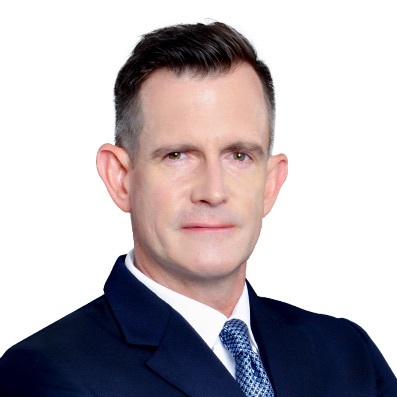 As Senior Vice President and Managing Director for the international business units of Lux Research, Cort Isernhagen manages the company's activities in the important growth markets across the Asia Pacific region. The International team at Lux Research provides market research and advisory services for CTOs, Heads of R&D, Innovation, and Corporate Venture Capital, who track emerging technologies and technology developers in the digital, material, and life sciences. The analysts and consultants at Lux Research help clients identify the new technologies that will speed innovation, commercialisation, and growth within their organisations. Prior to his role at Lux Research, Cort spent 15 years with International Data Corporation (IDC), in various positions, most recently as Vice President for IDC's Insights businesses with responsibility for the Asia Pacific, and Europe, Middle East and Asia. In this role, he managed international research teams providing advice and guidance to executives supporting their technology investment and implementation plans. Cort has also held posts with Chinadotcom and International Data Group (IDG).

Cort holds a Bachelor of Arts Degree in International Business from the Hawaii Pacific University and a Master's Degree in Business Administration from the American Graduate School of International Management-Thunderbird.

Hsien-Hui Tong, Executive Director – Venture Investing, SGInnovate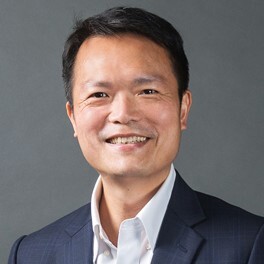 Hsien-Hui Tong brings with him, in-depth knowledge and experience in the Business Development and Venture Capital spaces in Australia, Europe, Singapore and the US.

As the Executive Director, Venture Investing, Hsien-Hui oversees SGInnovate's investments efforts, which target high-potential, deep technology startups working on areas such as Artificial Intelligence, Autonomous Vehicles, MedTech and Blockchain.

Prior to joining SGInnovate, he was the Managing Partner, Asia Pacific for Wassax Ventures. He has also served as the CEO of the National University of Singapore Society (NUSS) and Vice President at Staples. In the early 2000s, he co-founded a data mining company, which was sold to a global bank two years later.

Hsien-Hui graduated in 1998 from NUS with a Bachelor of Engineering.

Christopher Warren, Managing Director – Strategy & Consulting, Accenture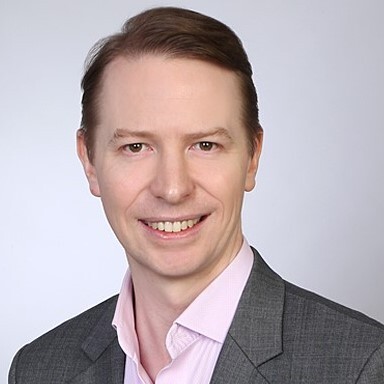 Christopher Warren is the Managing Director at Accenture covering Southeast Asia and Growth Markets. He is focused on advising executives and boards on shaping business transformation and strategy by leveraging emerging technology. Most frequently, Christopher is engaged to determine the impact of rapid technology innovation, the value derived from ecosystems, and the blurring of industries and long-term generational business growth. He has successfully driven global and regional transformation programmes for Fortune 500 companies.

Christopher is currently based in Singapore with his wife and daughter.

Moderator's Profile:
Dr Patrick Thng, Director of FinTech & Analytics (MITB Programme), Singapore Management University and Co-founder, Narwhal Financial Systems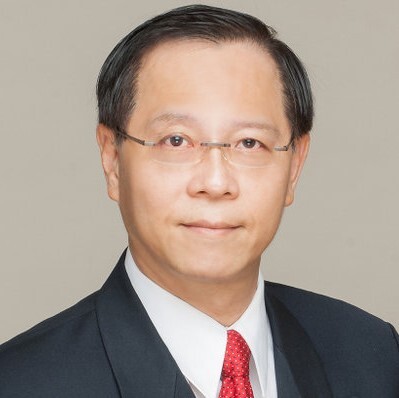 Dr Patrick Thng has more than 30 years of global experience in banking management, technology and innovation consulting and executive coaching in Asia Pacific, Australia, UK and the US.

At the Singapore Management University (SMU), he has designed, taught and launched FinTech-based and innovation curriculum for SMU's Executive Education, Post-graduate and Undergraduate programs. As the School of Information Systems Director of Financial Technology & Analytics, he is responsible for the FinTech track of the top-rated Masters of IT in Business degree (top-ranked in Asia in the years 2019 and 2020), industry engagement and consulting practices in digital innovation management particularly in the Financial and Technology Services sector. As a former co-Director of SMU's Institute of Innovation & Entrepreneurship, he directed the venture building of startups, incubation programmes, and angel investing initiatives. He is actively sought after in the industry, having taken on industry leadership and Board roles.

He is currently engaged in the Innovation and Technology industries, consulting for global and Asian financial services and high tech multinational companies (MNC). His recent assignments include advising major healthcare agencies in the use of Artificial Intelligence (AI) for Wound Imaging; as Chief Digital Programme Curriculum Architect for large training organisations; consulting a major US MNC and European MNC on applying AI and customer insight analytics for pricing forecasting, revenue growth and premium pricing in Singapore; on analytics for effective revenue collection for an international logistics player in Singapore; as Founding Advisor for Japan's Digital Business Innovation Centre and coaching personal leadership effectiveness for a high tech consulting leadership team in Malaysia; incorporating in Singapore an angel investing FinTech incubator for Wesley Clover International which is headquartered in Canada with a global presence. He teaches courses in Digital Banking & FinTech, FinTech Essentials, Business Transformation Strategy, Innovation, Global IT & BPO Outsourcing, Strategy and Execution and Business Analytics and Value-Selling to C-Level Executives.

His industry consulting assignments include Digital Transformation for major MNCs' CEOs and direct reports, Executive CXO Coach for Boston Consulting Group Asia Pacific Partners' workshop on Effective C-Level Sales Engagement; designed programme curriculum for BNP Paribas Bank's Senior Management Programme (FinTech) and Asia Pacific Digital Capabilities Programme for Bankers of the Future; designed Digital Competency for Insurers of the Future curriculum for the Singapore College of Insurance applying an innovative AI-based analytics platform used globally; Nomura Research Institute (Digital Innovation); delivered seminars for senior bankers in the Singapore Government and Temasek-sponsored Asian Financial Leaders' Programme (Innovation for APAC Senior Bankers); HP License to Practice (Selling to C level bankers for mid to senior sales directors) and Mastery in Sales Management; Liberty Insurance Analytics Assignment and Pharma Zuellig (Digital Transformation) & Johnson & Johnson (Analytics); Keynote speaker for NTUC Income's Disruptive Innovation; Singapore Government HDB CEO & Senior Management Strategic Retreat on Innovation. Advisor and mentor to startups; and the Taiwan Association of Bankers on Technology Outsourcing.
Topics: Others
Industry: Others
You may also like the following: