Raising Scale-Ups Takes a Global Village – The UK, Singapore and Southeast Asia
Presented by the Singapore Economic Development Board (EDB), the Singapore Global Network (SGN) and SGInnovate
For UK and European scale-ups interested in bigger, fresher opportunities, look no further than Southeast Asia (SEA). With almost 650 million people and a forecasted $300 billion digital opportunity in 2025, the SEA region has become the growth engine for some of the world's biggest & most game-changing tech companies.
 
Presented by the Singapore Economic Development Board (EDB), SGInnovate and the Singapore Global Network (SGN), this event will demystify what it takes to unlock exciting new opportunities in SEA, and how UK and European tech scale-ups can acquire customers, secure funding, build teams, and hit the ground running with support of the extensive networks in UK and Southeast Asia.

Date: 22 September 2021, Wednesday
Time: 1:00am - 4:00am (Singapore Time / UTC +8), 6:00pm – 9:00pm (British Summer Time / UTC +1)
Venue: The Folly, 41 Gracechurch St, London EC3V 0BT

Programme (BST):
6:00pm – 6:30pm: Arrival of guests
6:30pm – 6:35pm: Welcome remarks by GTM Global
6:35pm – 6:40pm: Opening address by Dr Mike Short, Chief Scientific Advisor, UK Department for International Trade
6:40pm – 7:40pm: Panel discussion on Raising Scale-Ups Takes a Global Village – The UK, Singapore and Southeast Asia with:
●  Gerard Grech, Chief Executive, Tech Nation
●  Waseem Shiraz, COO, Cambridge Quantum Computing
●  Mike Beck, Global CISO, Darktrace
●  Edoardo Collevecchio, Chief of Staff and Head of Special   Projects, Oppenheimer Generations
●  Moderator: SzeKi Sim, Executive Director – Community and   Brand, SGInnovate

7:40pm – 9:00pm: Networking

Speakers' Profiles: 
Gerard Grech, Chief Executive, Tech Nation



Gerard Grech is chief executive of Tech Nation, a privately and publicly funded organisation focused on accelerating the growth of digital businesses in London and across cities in the UK. He is also a governing board member of Europe's largest arts centre, the Barbican, and Innovate UK, the UK's innovation agency. A veteran of digital media, web and mobile, Gerard's international experience in London, Paris and New York, building digital products and rolling them out across 5 continents, has given him a global vision and local expertise, spanning product development, business strategy and venture capital. He will discuss the entrepreneurial risk culture and the importance of talent, patient capital and the 'beehive effect' in light of Brexit, as well as how the UK is faring in the big emerging areas including AI, machine learning and digital social innovation.

Waseem Shiraz, COO, Cambridge Quantum Computing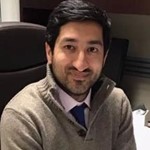 As Chief Operating Officer of Cambridge Quantum Computing ("CQC"), Waseem has led global operations during a period of rapid growth. CQC is the world's leading Quantum Computing Software company with over 100 scientists, numerous Fortune 100 partners & customers, and operations in the USA, Europe and Asia. Waseem served as Director of IQM Finland Oy, and led its US$13m seed round funding for the development of high-speed superconducting quantum processors. He also served on the board of IQM during the spin-out from Aalto University and VTT Technical Research Centre of Finland and during the fundraising. Waseem is Managing Partner of Stanhill Capital Partners, where he invested in multiple companies including buyouts, public and private equity investments. He led deals in the US, Europe and Asia, totalling $2bn+, across a variety of industrial and technology sectors. After completing a BSc (Hons) degree in Economics from University College London (UCL), Waseem joined Morgan Stanley's Investment Banking division where he focused on capital markets, M&A, and restructuring transactions.

Mike Beck, Global CISO, Darktrace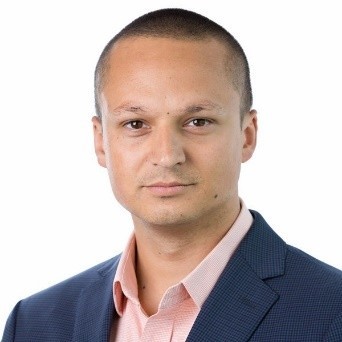 Mike has spent 18 years working in technology, security and risk operations. He started his career as a software engineer on GCHQ's technologist programme and progressed to support military operations. He has conducted intelligence analysis and assessment in operational theatres across the world, becoming a senior intelligence officer. In 2010, Mike merged his intelligence and technology experience to run cyber defensive operations for UK government, including working on the implementation of the national cyber security strategy and protecting the London 2012 Olympic Games. Joining Darktrace at its early stages in 2014, Mike developed the cyber analyst operation that supports thousands of Darktrace customers with 24/7 support and since 2020 oversees Darktrace's internal security program as Global CISO. He holds a first-class degree in Computer Science from the University of Plymouth.

Edoardo Collevecchio, Chief of Staff and Head of Special Projects, Oppenheimer Generations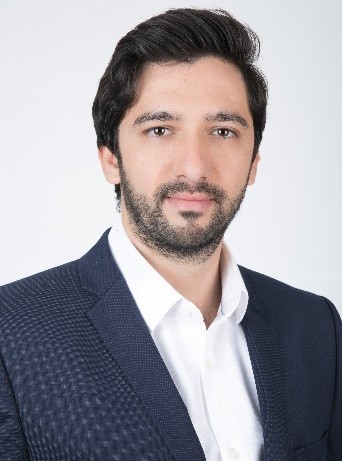 Edoardo joined Oppenheimer Generations as Chief of Staff in 2016. In this role, he has coordinated several strategic and change-related projects, including the formation of the family office and establishment of operations in South Africa, UK, and Jersey. He will shortly be relocating to Singapore to set up and lead the family's interests in Asia. Edoardo began his career in wealth management at Barclays (London and New York) and subsequently worked with two Group CEOs within the bank. Edoardo holds an MSc (Foreign Service) from Georgetown and a BA (Int'l Politics) from Warwick University. He is currently completing his Executive MBA at Chicago Booth School of Business. Notwithstanding his Italian origins, Edoardo has deep roots in East Africa – Kenya, Uganda and Tanzania – where his family have lived for four generations. Outside of work, he is passionate about social impact and broadening its appeal as an established asset class. Oppenheimer Generations represents the global interests of the Nicky and Jonathan Oppenheimer family. We are a diverse community of commercial ventures and not-for-profit organisations committed to leaving the world a better place than we found it. We firmly believe in investment in the business, people and the environment as a catalyst for sustainable development and growth. The establishment of this community in 2018 reflected a new chapter for the Oppenheimer family while remaining firmly rooted in their legacy of entrepreneurship and innovation.

Moderator's Profile:
SzeKi Sim, Executive Director – Community & Brand, SGInnovate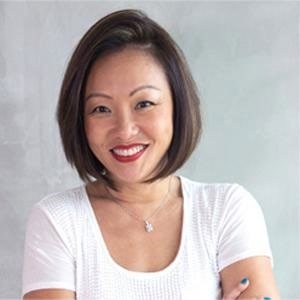 A seasoned and passionate marketer, SzeKi joined SGInnovate as part of its pioneer team. She was entrusted with building the Community and Brand team from scratch, to achieve SGInnovate's mission of enabling ambitious and talented men and women to build, commercialise and scale globally-relevant Deep Tech innovations from Singapore. SzeKi also supports these entrepreneurial scientists in crafting, shaping and telling their stories – an important part of their go-to-market journey. To promote Singapore as a place of thriving innovation steeped in Deep Tech entrepreneurship, SzeKi leads the SGInnovate team in spearheading activities to create a holistic ecosystem, providing a platform where founders, researchers, academics, venture capitalists and corporations come together to share experiences in areas such as Advanced Manufacturing, AgriFoodTech, Artificial Intelligence, Autonomous Vehicles, MedTech and Quantum Computing. In less than three years, she had led the establishment of SGInnovate to become a leading force in driving Deep Tech innovation and entrepreneurship in Singapore and internationally. Today, SGInnovate has successfully built the largest and fastest-growing Deep Tech community in Singapore, comprising over 57,000 people from across the ecosystem. SzeKi and her team had also launched integrated campaigns that clinched multiple awards including the Best B2B PR Campaign (Silver) at the Marketing PR Awards 2017, the Outstanding B2B Campaign – Singapore (Merit) and Outstanding Overall Corporate Reputation Programme (Merit) at the PRISM Awards 2019, as well as the Best PR Campaign – B2B (Silver) at the Marketing PR Awards 2019. Most recently, SGInnovate emerged as Winners of the Multi-Country category at the SABRE Awards Asia Pacific 2020 and Best in Digital Print/B2B Media at the IN2SABRE Awards Asia Pacific 2020. Before SGInnovate, SzeKi's long career in marketing included leading teams with global technology brands such as Hewlett Packard, Motorola and Nokia regionally and globally. Her 15 years at Motorola saw her in various leadership positions including Head of Marketing – Asia Pacific for Motorola Networks, and Head of Marketing – Asia and Middle East for Motorola Solutions. At Nokia Siemens Networks (now Nokia), SzeKi was the Global Head of Customer Marketing for their Global Services business group.
Topics: Talent and Mentoring, Others
Industry: Others
You may also like the following: