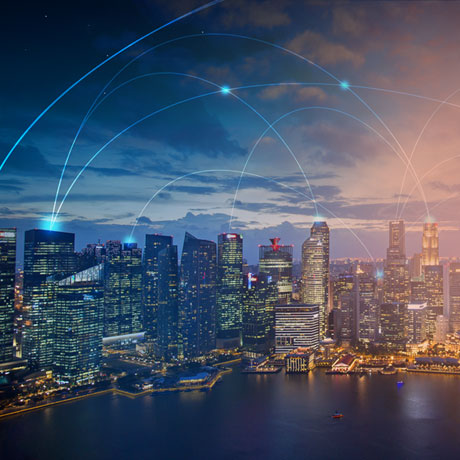 Open Innovation Forum
This forum aims to connect open innovation leaders in Singapore and the region, promote corporate innovation projects and adoption, and catalyse corporate-startup collaborations. Join us in building the open innovation culture in Singapore and the region today. Connect with us if you are a corporate interested in being a part of our open innovation activities or a startup with solutions to various innovation needs.
Highlights
Our Open Innovation activities focus on bringing market demands for frontier technologies to the startup community to support their go-to-market efforts. Do check out the current problem statements presented by corporates and some of our other Open Innovation activities by clicking on the cards below for more information.
At our signature activities such as the previous Reverse Pitch events for Supply Chain & Logistics, Advanced Manufacturing and Collaborations with Japanese MNCs, corporate leaders presented their problem statements and innovation needs that they are open to working with startups on. Click on the cards below for more information on past problem statements.