Four Things to Look out for When You Transit to Deep Tech
Monday, March 23, 2020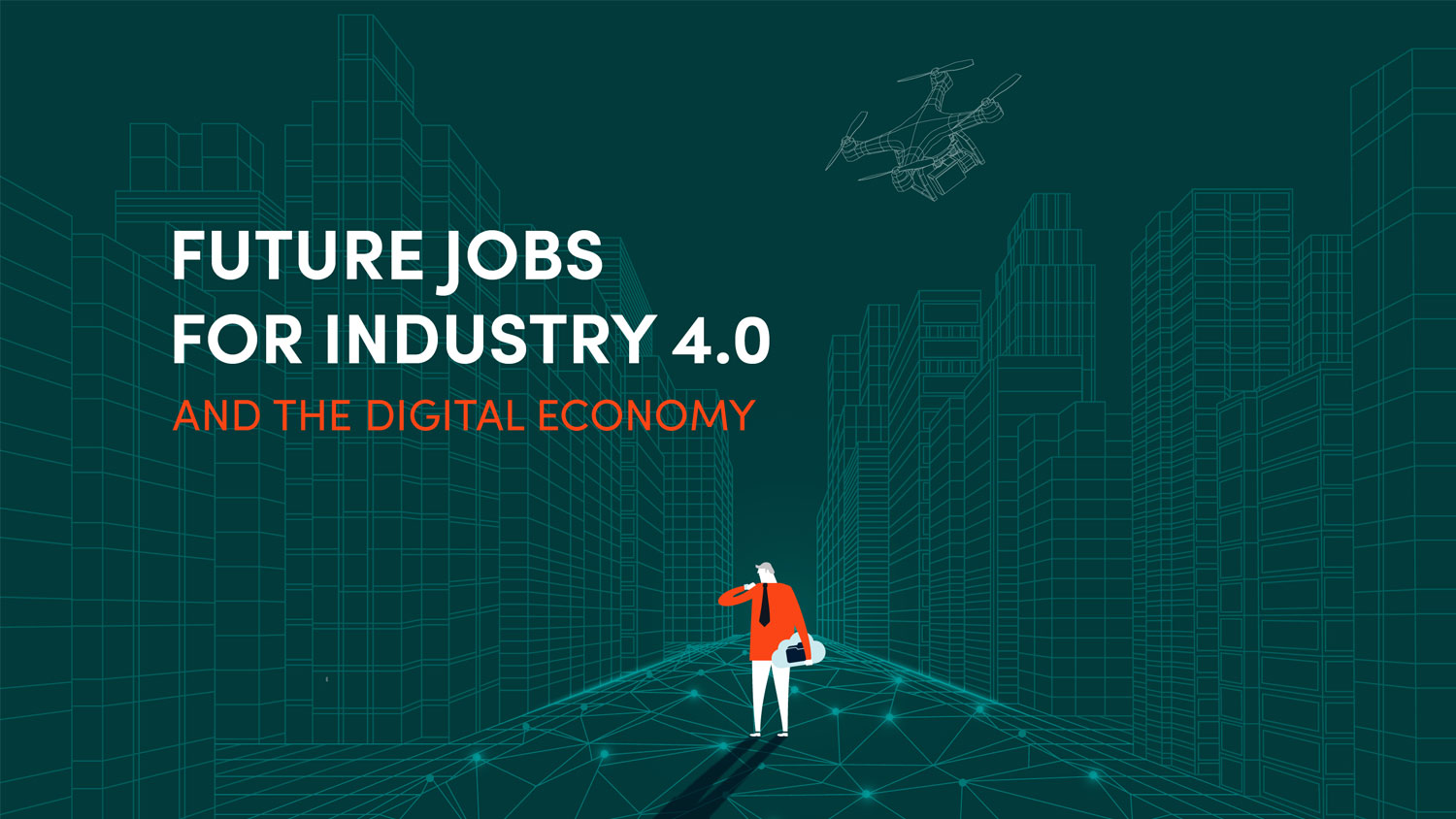 Topics: SGInnovate Insights, Talent and Mentoring
Industry: Health and BioMedical Sciences
Job opportunities are continuing to expand in the Science and Technology (S&T) fields. The majority of respondents (84.3%) in the SGInnovate survey say that pursuing R&D and technical jobs in Singapore's S&T is rewarding. This is due to the fast expansion of the technology industry and the chance to create new technologies for the benefit of society.
Job opportunities are good for mid-career professionals seeking to switch to the S&T sector. While digital literacy and digital fluency will be needed, deep technical skills will not be required especially in areas like intellectual property management, manufacturing operations, sales and customer support.
Moreover, executives with several years of work experience can leverage their background and know-how just like how Paul Sun of biotech firm Veredus Laboratories did.
To make the switch to the S&T sector, these tips can help.
First, translate the work experience into useful skills. Paul Sun, COO of biotech firm Veredus Laboratories made the transition from the consumer and lifestyle goods industry to the biotech field by leveraging his experience in product design, people management and communication skills to lead new teams.
Second, persistence and perseverance to learn a new domain knowledge are important. If Sun did not pick up knowledge of molecular biology and clean room manufacturing, he would not have succeeded in Veredus. Of course, employers have to play their part too by making an effort to educate and guide these transition employees.
Third, picking up new skills to layer on top of experience is important. Coding comes to mind, but not everyone likes programming. Consider managing intellectual property which is vital to any S&T company's success. Knowledge in this area can be obtained by taking executive or degree courses in intellectual property at the IP Academy. Shorter courses in IP law and issues in areas like R&D collaboration and procurement are also available at the Academy. The NUS also offers a postgraduate programme in IP Management.
Fourth, get a placement as a Senior Intern. Of course, it comes with no pay, or the usual pay of an intern which is a fraction of what a professional would earn. But learning new disciplines and different types of workplaces could make up for the financial loss. The experience will prepare them for potential full-time employment when the opportunity arises. Some roles that Senior Interns can fill include market research, marketing and customer engagement.
The Big Switch
Mechanical engineer Paul Sun's ability to leverage his experience and willingness to learn helped him succeed as COO at Veredus Laboratories where he has to ensure that the biotech firm's innovative solutions for the detection of pathogens reach customers in a timely manner. The company's Lab-On-Chip platform can be used in areas such as bio surveillance, food testing and detecting infectious diseases.
As Veredus Chief Operating Officer, Sun joined a company where almost all employees are molecular biologists and chemists. Sun is the exception. He is a mechanical engineer who has worked in various industries including automotive, oil and gas, homeland security and luxury services.
Yet he has succeeded at Veredus as a senior executive. Veredus CEO Dr Rosemary Tan attributed it to Sun's willingness to pick up new knowledge and his ability to translate his experience in engineering product design, development and marketing into useful skills for a biotech company.
She said: "It took a lot of learning on both parties and a lot of patience. But he succeeded and is now an invaluable member of our team."
With Sun, Dr Tan can now spend more time working with her scientists to identify new innovations and to look at new business opportunities.
To do his job effectively, Sun threw himself into the biotech world. He learnt about molecular biology and picked up scientific jargon. Gradually, he became more comfortable and he could start to actively contribute by mapping out product development plans including manufacturing operations.
Three years into Veredus, Sun recalled those early days: "It's up to me to learn. I spent a lot of time with the scientists, product marketing, production and manufacturing staff, learning the science, technology and the operations."
"I was working for a CEO who is a specialist in the field and very good at what she does. So I play to that strength, supporting her work and leveraging my experience to help scale the company."
He guided the scientists to focus on the research that would result in new solutions to expand the business. He introduced processes to ensure the solutions reached the market in a timely manner.
Sun is an example of a mid-career executive who successfully transitioned from one industry to the next. The secret of his successful transition was his willingness to step out of his comfort zone and to learn totally new skills. Adaptability and flexibility were two crucial traits needed for this.
Originally from Taiwan, Sun worked in the US with General Motors' Delphi unit and Exxon Mobil before moving to Singapore to join General Electric, Smith Detection and SUTL. Now a Permanent Resident in Singapore, he was headhunted to join Veredus. "I was attracted to Veredus because it makes innovative products that have a positive impact on people's lives. I want to be part of that."
In our Future Jobs for Industry 4.0 Insights Paper, we delve deeper into the emerging jobs in Science and Technology. Download our insights paper to read more on the impact of Industry 4.0 and the digital economy on Science and Technology talent development in Singapore.

Topics: SGInnovate Insights, Talent and Mentoring
Industry: Health and BioMedical Sciences


Share this with your network!