Back to all blogs
AI: A Digital Swiss Army Knife
Like the multi-purpose pocket tool, artificial intelligence is adding value across diverse industries from healthcare to financial services.
In 2016, rats beset parts of Bishan, much to the chagrin of its residents, who encountered the unwelcome furry visitors in food centres, shopping malls and housing areas.
If you've never thought of pest control as a high-tech endeavour, think again. The authorities, not content to stick to traditional methods, roped in SmartCow, a Singapore startup specialising in industrial-grade artificial intelligence (AI) hardware, to help rid the area of the infestation.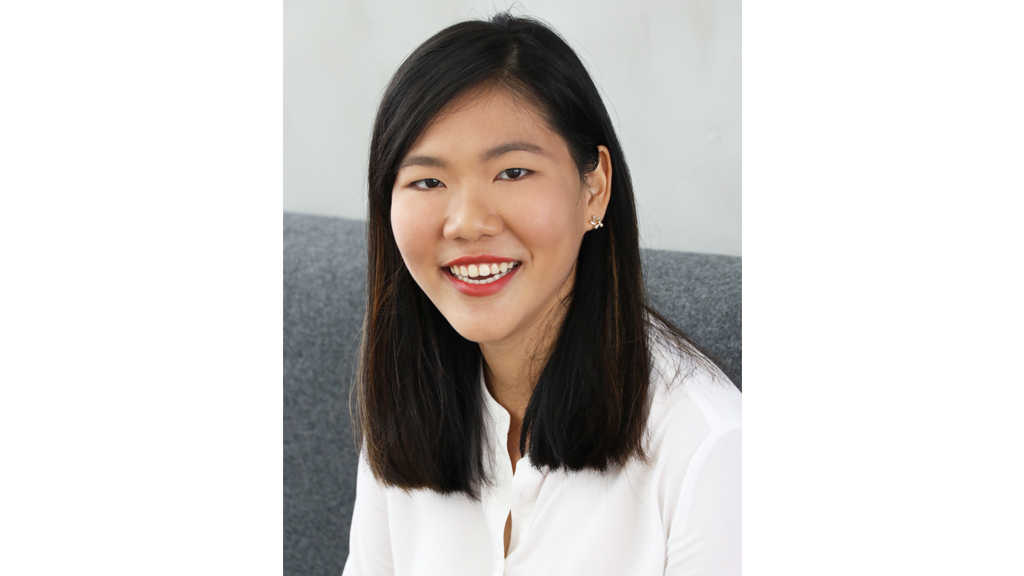 SmartCow founder, Annabelle Kwok
To track the rodents' movements, SmartCow attached thermal cameras to the undersides of drain covers in affected areas. It then used data analytics to automatically examine the collected images and determine the pests' most-used underground routes. 

"The pest controller was able to use the information to strategically place poison to kill the rats, saving manpower and resources," recalls Ms Annabelle Kwok, SmartCow's founder and CEO. 
Like the Swiss Army knife, a clever gadget that can be used in all sorts of situations, the potential applications of AI across various sectors—including one as unexpected as pest management—is why startups and large enterprises alike are developing and adopting AI-based technologies.
Singapore is home to a burgeoning AI research and development scene. Recent figures from publishing giant Elsevier show that publications on the topic from Singapore are the second most highly cited in the world, behind Switzerland.
In addition, the Singapore government in May 2017 launched AI.SG, a S$150 million, five-year programme to fund projects that use AI to solve real-world problems, particularly those related to finance, healthcare and city management. 
Automation gets an intelligence boost
Humans have for decades relied on machines to carry out routine grunt work. But with AI now enabling machines to handle more complicated tasks, this automation can be taken a step further. For instance, while most manufacturers still use manpower to monitor production lines for defects and errors, a few cameras coupled with data analytics software can do the job for a fraction of the cost, and with higher accuracy. 
A large semiconductor firm in Singapore now uses another of SmartCow's products—a portable device loaded with customised AI software that connects to cameras and sensors—to inspect its printed circuit boards. 
Our systems cost less than S$2,000 each, and can analyse images from cameras to detect whether any component is missing or placed in the wrong way, even if it's just one millimetre to the left, rotated in the wrong direction or partially lifted from the board," says Ms Kwok. 

It can also generate reports on the percentage of components that are faulty, so that companies have that useful information when they are considering or negotiating with suppliers, she adds.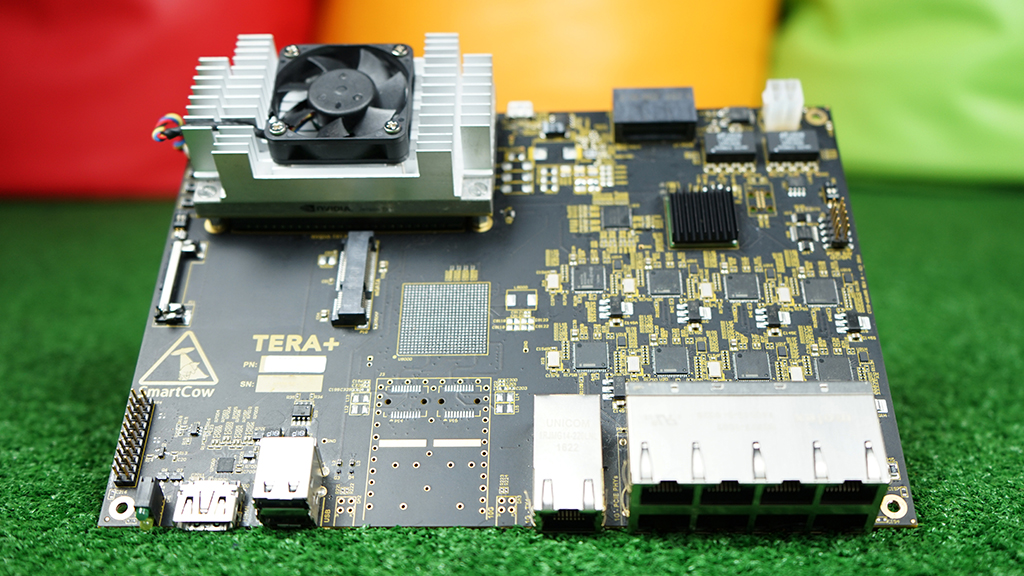 SmartCow's TERA+ device, a portable device that can be connected to cameras and sensors, and customised with artificial intelligence programs
Picking up the pace with autonomous robots
Although robots can now perform a wide range of activities, most still lack the ability to move around autonomously, says Mr Abhishek Gupta, co-founder and CEO of Singapore robot navigation startup Movel AI. Yet, autonomous robots would be tremendously useful, Mr Gupta points out. Logistics and construction firms, for example, could use automated ground vehicles and drones to transport goods and inspect work sites, reducing labour costs and improving safety. Self-navigating robots would also find many applications in homes, hospitals and other non-industrial settings, he says. 
Stepping up its efforts in robot navigation, Movel AI is building advanced systems based on computer vision and software that can combine inputs from a number of different sensors, says Mr Gupta. "Compared to the more common light detection and ranging (LIDAR) and radar navigation systems, ours is more lightweight and cost-effective, and provides robots with a better understanding of their surroundings," he explains.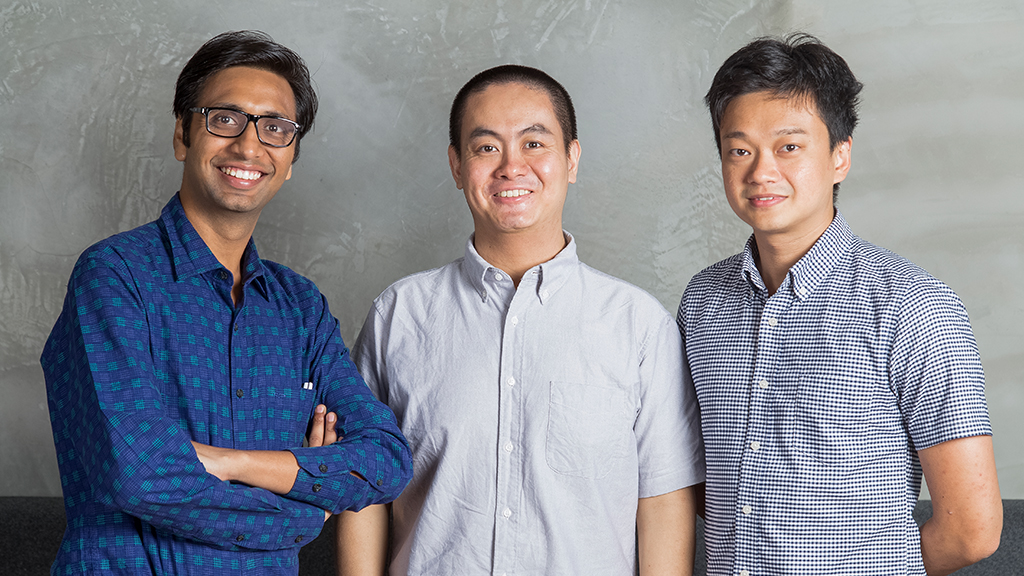 Movel AI co-founders Abhishek Gupta and Bai Haoyu, and employee Lim Zhanwei (from left to right)
Several restaurants in Singapore are already using robots equipped with the company's system to collect dirty dishes from dining tables, Mr Gupta shares. Movel AI is also discussing opportunities to deploy its technology with various other companies, including several that develop automated drones and vehicles, and a security corporation that wants to use robots for patrols, he adds.
Transforming the traditional
AI can also benefit industries where no heavy physical labour is involved—retailers, for example, can refine the way they stock their inventory. "Traditional inventory systems can only tell retailers how many units of a product were sold. With deep learning models, we can identify customers' characteristics, such as age and gender, to tailor promotions," says Ms Kwok.
"With computer vision, we can even measure the 'bounce rate' of physical items. If a particular handbag was picked up many times in the past two hours but not a single unit was sold, for example, that may signal to the retailer that its price needs to be lowered," she adds.
Banks and financial services firms can improve their operations and bottom line through the use of AI programmes that better calculate the risks of providing financial services and products, says Mr Drew Perez, founder of Singapore-based start-up Adatos, which provides data intelligence solutions related to customer analysis, portfolio optimisation and data blending.
A large regional consumer bank in Southeast Asia used Adatos's portfolio optimisation product to better assess the probability that retail customers would be late or default on loan payments. "In the Asia Pacific region, there are markets where the majority of the population remains unbanked, and a national credit bureau is either not present or unable to provide accurate risk scores due to a lack of data from traditional sources," adds Mr Perez.
Using data intelligence for risk analysis enables financial services firms to analyse non-traditional sources of data, such as mobile telephone credit 'loads', to get an accurate risk analysis before providing services to such previously untapped markets.
Despite the obvious potential of AI and robotics systems, obstacles to their widespread adoption remain. One of these is a lack of qualified data scientists, says Mr Perez. 
"Talent in deep learning is scarce worldwide, and high demand for existing talent has inflated data scientists' salaries to the point where only tech giants can afford them. Most qualified data scientists are immediately hired by the likes of Google and Baidu," he explains.
In addition, more public education on the benefits and limitation of AI systems is needed, adds Ms Kwok. "People are usually either unaware of them, or have unrealistic expectations based on what they see in movies and television shows," she says, noting that organisations may also shy away from AI projects because they are daunted by the technicalities involved.
Efforts are underway in Singapore to address these issues—SGInnovate, for example, was launched in November 2016 to support deep technology startups, and to bring together entrepreneurs, researchers, venture capitalists and industry mentors.
SmartCow and Movel AI are among the firms based in SGInnovate's six-storey facility at 32 Carpenter Street. SGInnovate has also invested in Adatos and provided it with other resources.
SGInnovate has one purpose—to help aspiring entrepreneurs in Singapore imagine, start and scale technology-intensive products with the potential to be globally relevant," said founding CEO Steve Leonard, speaking at ARISE, SGInnovate's AI-themed conference held on 3 May 2017. 
With AI-based solutions ripe for the picking, these entrepreneurs are certainly well-equipped to turn their ideas into products as versatile as the Swiss Army knife.