Back to all blogs
The Circular Economy and the Shift Towards a Greener, More Sustainable Asia
With the growing environmental impact of our current economic models, business leaders at SGInnovate's events discuss the urgent need for the region's move towards circularity.
Economic growth in the Asia-Pacific region is at an all-time high, with Southeast Asian economies leading the way.
But this rapid growth is also having a significant impact on the environment. For instance, waste management infrastructure development has yet to keep up with the massive demand for consumer products in Asia. This has led to the Asia-Pacific region being held responsible for generating over 60% of the world's marine plastic pollution. This comes at a significant opportunity cost of US$6 billion annually in Southeast Asia alone, with 75% of this plastic waste being potentially recyclable.
From a linear to a circular economy
This massive amount of wastage is a consequence of a "linear economy"— a traditional model of consumption where raw materials are used to make products that are thrown away afterwards; a "take, make, dispose" attitude that imposes growing costs on our health, environment and economies.
We are long overdue for transitioning to a circular economy: one that reduces resource use or prioritises the use of renewable resources, maximises reuse of nonrenewable resources, and recycles raw materials. This "reduce, reuse, recycle" mindset generates economic benefits, same as the linear economy, but redefines production and consumption patterns to support positive economic, social, and environmental benefits. At our current consumption rates, we're already using up resources 1.75 times the planet's regenerative capacity, which makes this approach particularly important.
The circular economy has become more achievable than ever, thanks to technological advancements and the growing ease of adoption of CleanTech solutions. This is good news for businesses: investing in the circular economy now must make good ethical and fiscal sense, after all.
How do businesses benefit?
One of the fastest ways of securing buy-in is to associate new solutions with long-term cost savings. The adoption of renewable energy is a major pillar of the circular economy, and the ten-fold decline in price per GW for solar power is a great example of this in action. "Today, solar energy is the cheapest form of energy you can get in Singapore, Malaysia, and the Philippines," explained Thomas Baudlot, CEO of low-carbon energy utility ENGIE South East Asia. This shift is taking place across the region, and Asia is now home to some of the biggest solar projects in the world.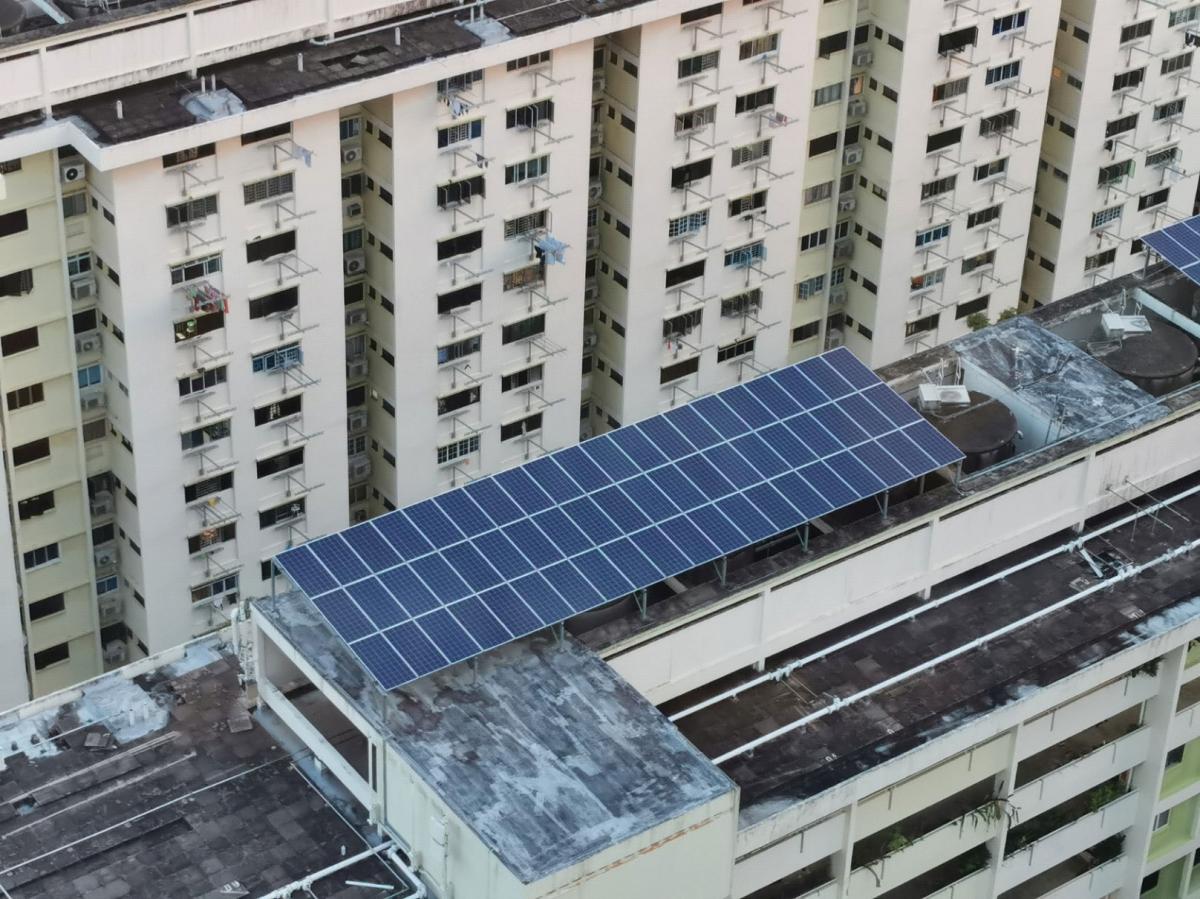 Solar panels deployed on the rooftops of Singapore's HDB flats
Speaking at a panel on Energy Systems of the Future organised by SGInnovate and the French Chamber of Commerce, Mr Baudlot explained that the present low cost of solar is one of the best pro-circularity arguments for businesses. "It's easy to derive a 20% to 30% discount on your utility bill by using rooftop space for solar. We're advising our clients not to wait any longer… it's the ideal time, right here right now, to engage."
As a natural next step, businesses can also move towards circularity by leveraging technology to optimise their energy usage and reduce wastage — a process that's especially critical when older infrastructure is involved. For instance, when smart building technologies match air conditioning to building usage, these automated solutions like ENGIE's can reduce energy consumption by 5% or more.
The application of technologies that drive circularity can also become a draw for customers who recognise both its ethical and technological benefits. "We make sure that our technology converts in dollars and cents to the end-users, so it attracts demand," explained Emir Nurov, CEO and Co-founder of intelligent energy cloud solutions provider Resync Technologies.
Starting a "virtuous cycle" to sustain the circular economy
Despite these benefits, reluctance to adopt energy-efficient systems still persists.
"When we talk about circularity, it does come with the implication of higher costs," explained Adrian Yeo, Senior Vice President for energy and urban development company Sembcorp Industries. Speaking at another panel on the Circular Waste Economy, Mr Yeo explained that the higher costs might be due to pro-circularity technology in Singapore not being fully mature.
A virtuous cycle of increasing efficiency, increasing innovation, and dropping costs are already in motion, but some feel it's not moving quickly enough.
"You can see all the costs coming down… I think that is driving the net-zero economy where it makes economic sense to do this circularity," Mr Yeo explained. "But we are in the early processes… and there's a lot of education that we need to do."
Educating stakeholders to ensure buy-in
To move the cycle along takes "a collective mindset," explained Resync's Emir Nurov. "Technology adopters must believe in a technology; technology providers must ensure that this technology has a future for the end-user."
Many experts agree that incentives might work in the medium term, but educating one's stakeholders is more important for securing buy-in in the long term. When executed well, a layered education and engagement approach can go a long way to soften the ground and build receptiveness to new ideas.
When examining past lessons in public engagement, NEWater is often raised as an example of Circular economy success in Singapore. "People were calling it toilet water, and they were against that," recalled Dr Mohammad Sherafatmand, CEO & Founder of wastewater treatment technology startup Hydroleap.
While the idea of endlessly recycling water in a closed-loop initially faced significant public scepticism, extensive and sustained public engagement has turned it into a source of pride for many Singaporeans. The same thinking has since been applied to the recycling of municipal solid waste slag to produce a material called NEWSand, which is being planned as a component of construction materials in the future.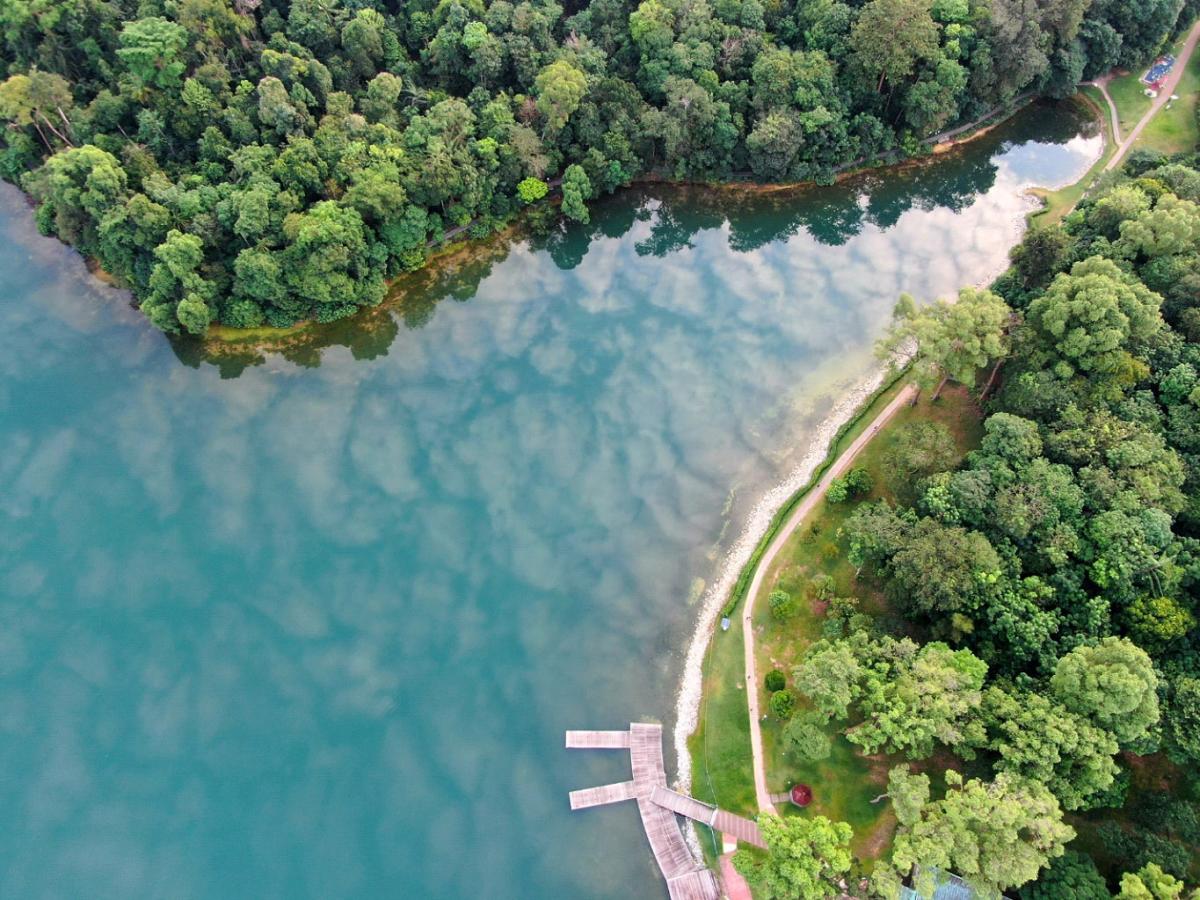 MacRitchie Reservoir, Singapore
Circular economy experts also cite the need to begin such education and engagement around and circularity at an early age in order to be effective.
"In Singapore, there's a big push for sustainability, circular economy," Mr Yeo explained. "My daughter, who is six, learned about circularity [in school]; we're training the next generation to be a bit more aware of what they're doing and how it affects their environment."
By helping stakeholders understand why it's necessary and how it will benefit them, hearts, minds and wallets can be won over in the push to close the loop on consumption. Initiatives that connect and educate the entire Circular economy ecosystem on its impact — from corporates, startups to NGOs and the public — will be critical to accelerating our shift towards circularity.
As the region charts a greener path to digitalisation, facilitating closer partnerships between these players is then the critical next step, especially between startups, corporates and the public sector. Only then will Asian countries be armed with the right technological solutions to address some of the most pressing and imminent sustainability challenges.
Gain more insights into the technologies, trends, and changemakers driving Asia's circular economy and sustainability efforts, and hear from key innovation leaders at upcoming SGInnovate events.