A Dance of Giants and Hobbits—How Corporates and Startups Can Collaborate
Monday, April 01, 2019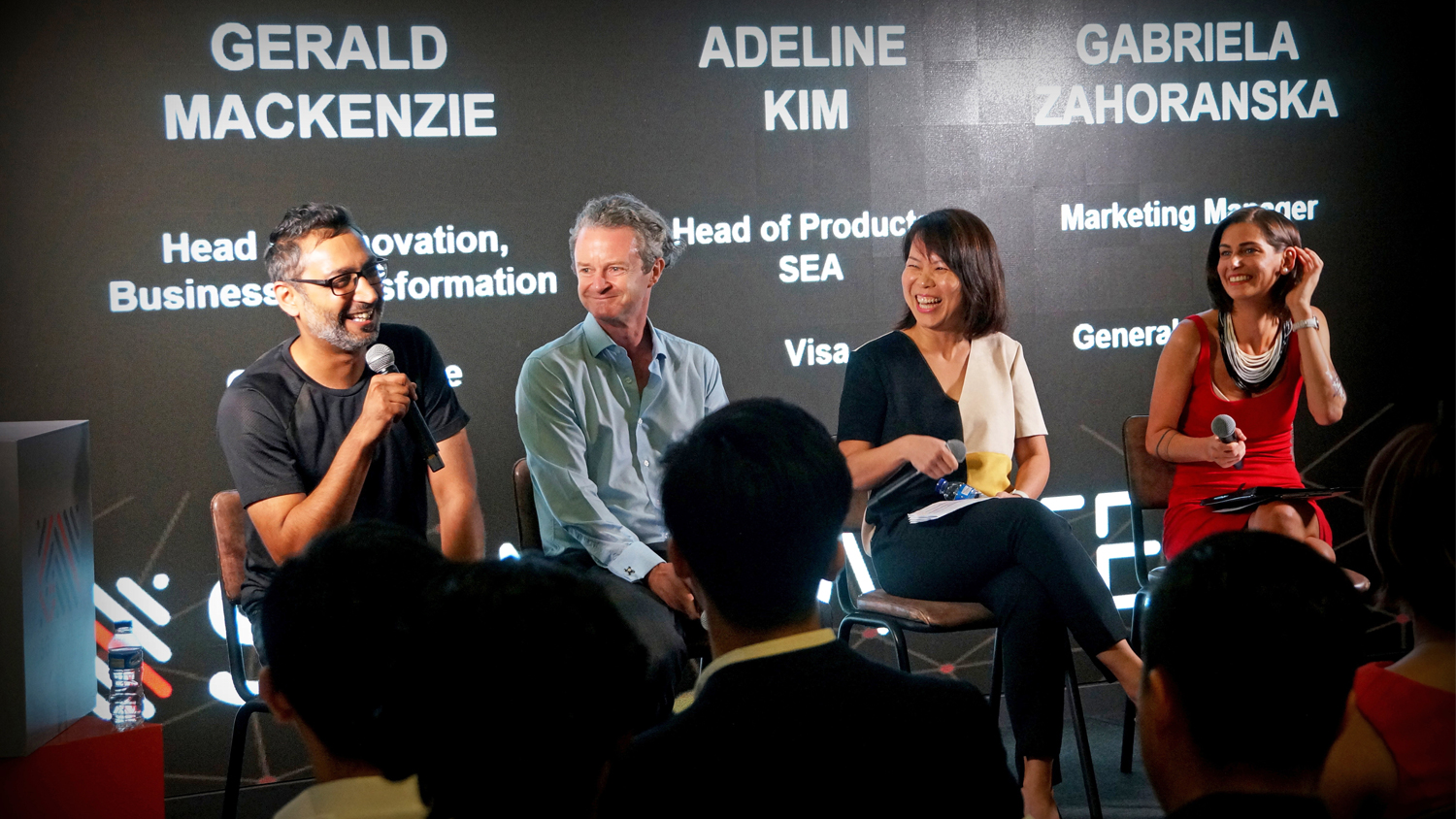 Topics: Investments, Startup and Corporate Open Innovation, Talent and Mentoring, Others
Industry: Others
Partnerships between companies at different ends of the size spectrum can be tricky, but clear targets and timelines, as well as trust, is critical if collaborative innovation is to take off.
---
Gone are the days of matchmakers and wingmen (or wingwomen). In modern times, dating apps like Tinder bring people together based on information about their habits and hobbies, their likes and dislikes. After all, common interests and compatibility are important elements of romantic relationships, and the same could be said of business relationships.
Unfortunately, courtship in what might be considered a cutthroat corporate world is not as straightforward as swiping left and right on a smartphone. Add to that the differences in size and culture of different companies looking to tango, and what you have is a minefield of potential heartbreak and broken promises.
During the Deep Tech Collaboration: Startups & Corporates discussion, held in February at SGInnovate and co-organised by General Assembly, industry thought leaders described some of the challenges of forging partnerships between startups and corporations.
"It's one thing to collaborate, but how can startups and corporates collaborate successfully?" asked Ms Gabriela Zahoranska, marketing manager at General Assembly, moderating a panel comprising Mr Mateen Kirmani, partnerships lead, Circles.Life; Mr Gerald Mackenzie, head of innovation, business transformation, Credit Suisse; and Ms Adeline Kim, head of products, Southeast Asia, Visa.
A Welcome Shift in Mindset
In the past, large corporations tended to view small, innovative companies as potential threats to their business. This hostile perception has since shifted, said Ms Kim, who added that industry giants and multinational companies are beginning to acknowledge the value that startups bring to the table.
However, tapping that value is where things get tricky. Citing her own organisation as an example, Ms Kim noted that "a lot of non-financial institutions [including startups] did not know where to start even if they wanted to work with Visa". Without understanding the business objectives and offerings of large corporates, smaller firms may have difficulty integrating themselves into the larger value chain, she said.
Reflecting on this, Visa went on to start a financial technology (fintech) fast-track programme—a doorbell, if you will, for fintech startups to press on and engage with Visa. Where it used to take six months to figure out how to initiate a partnership with Visa, it now takes only four to 12 weeks, Ms Kim said.
Mr Kirmani agreed that "it does help us, in the startup space, to be able to reach out to specific divisions in a corporate. Banks can be as large as 10,000 to 12,000 people, so having a department that we can reach out to can greatly make our lives easier".
Only Fools Rush In
Nonetheless, Mr Kirmani cautioned that startup founders should not rush into partnering with corporates, going so far as to say that "as a rule of thumb for startups, if you can avoid partnering with a corporate early on, avoid it".
Drawing from his experience when Circles.Life was the 'new kid on the block' in the telecommunications space, he highlighted differences in speed and expectations between corporates and startups that could stymie productive partnerships.
"Six months for a corporate could be the fastest thing that they've ever done. That six months, in a startup environment, is a super long time. Things could be make-or-break within that timeframe," Mr Kirmani, citing limitations that startups face, such as cash flow. Hence, he recommended laying out targets and timelines at the outset to avoid future disappointment, or worse, disgruntlement.
The important thing is not to rush into a partnership, Mr Kirmani added.
Just because [your potential partner] is a big name in the industry doesn't mean you should settle for a bad deal. You should always focus on what you want to extract out of a partnership.
Nonetheless, Ms Kim emphasised that large companies enter into partnerships with the genuine hope of achieving a win-win situation. "The mindset [to co-create value] is there, but we do have a bit of legacy considerations, so please be patient," she said.
Going Global but Leveraging Local
Speed bumps aside, the speakers also drew attention to issues surrounding collaborative innovation that spans multiple geographies. While it may be tempting for large corporates to have a centralised innovation hub in the countries they are headquartered in, there may be advantages of establishing satellite innovation centres for a specific region, or country even.
"Innovation happens close to customers, close to clients, close to people who are experiencing problems unique to their context," said Mr Mackenzie. "I find that it can be rather energy-sapping to try and share certain innovations across geographical and functional boundaries."
Therefore, from the perspective of large corporates, a balance needs to be struck between adapting innovations to local conditions and developing bespoke solutions with smaller partners native to the market being addressed.
Mr Mackenzie further highlighted that "there has to be some give and take on both sides [corporates and startups] when working together", alluding to the fact that any relationship between multiple parties is founded on trust and tested by time.
"That trust comes from really understanding what a startup will bring in terms of value, and having shared, long-term aspirations to make each other successful," he shared.
We have recently hosted an AI roundtable discussion on corporate-startup collaborations with ADB-DutchCham, where corporates and startups shared their experiences and gave insights into how we can better this collaboration together. Be part of our future conversations in the deep tech ecosystem.
Jeremy Chan
Topics: Investments, Startup and Corporate Open Innovation, Talent and Mentoring, Others
Industry: Others


Share this with your network!