Diagnosing Cancer the AI Way
Tuesday, June 30, 2020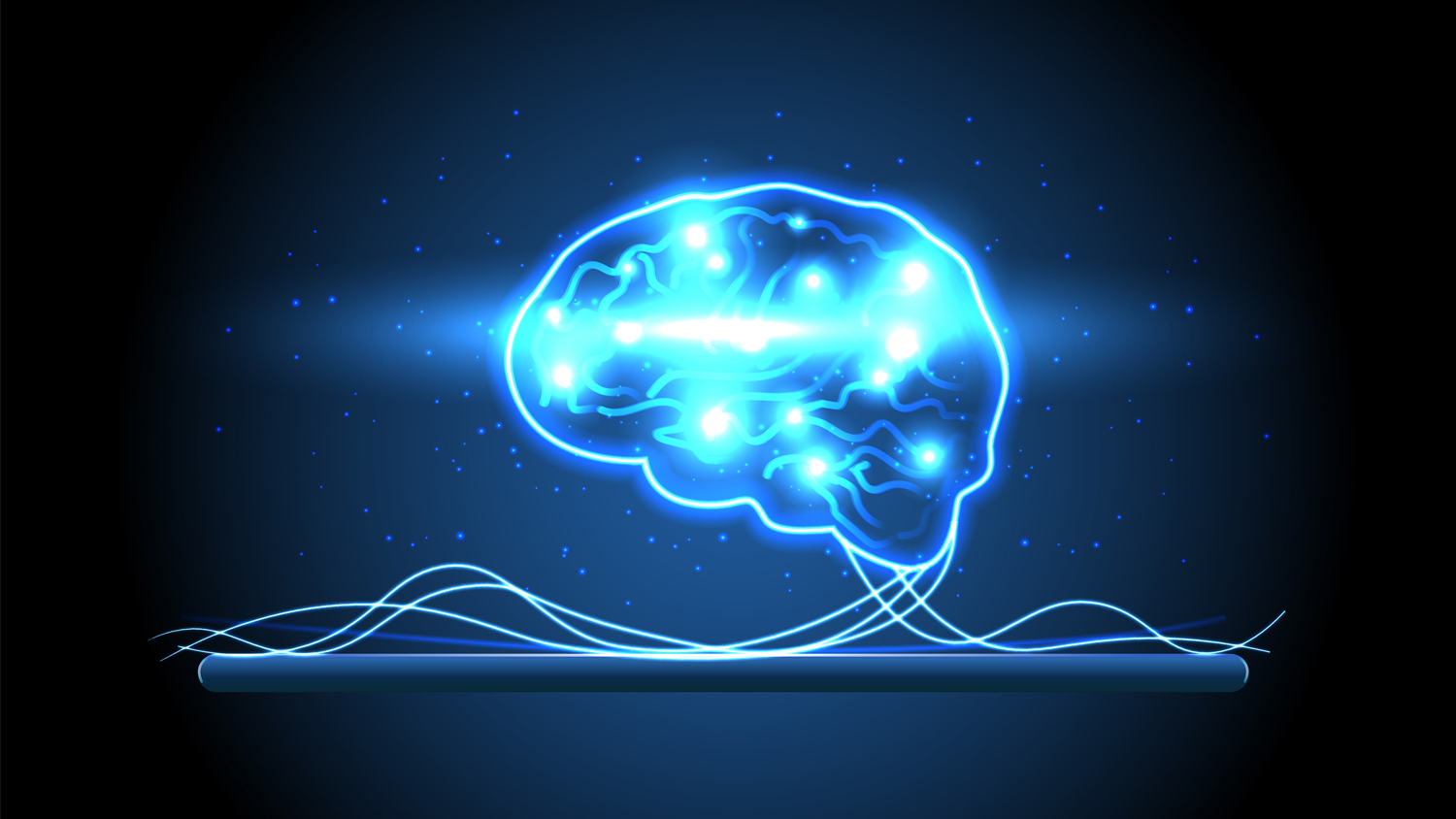 Topics: Investments, MedTech / HealthTech / BioTech, Startup and Corporate Open Innovation, Talent and Mentoring
Industry: Health and BioMedical Sciences
We chat with Aneesh Sathe, CEO and Co-founder of Qritive, a startup making its mark in using AI to diagnose cancer.
---
Qritive wants to improve cancer diagnosis by using AI to analyse microscopy images. How does Qritive compare to other similar technology in the market?
Pathology labs have remained unchanged for almost a century. Today, most pathologists rely on their microscopes and visual analysis to arrive at a diagnosis. There are no solutions like ours in the market today. The few automated analysis solutions that do exist are very limited in their applications and require the pathologist to use special equipment and software.
Qritive is among the few companies worldwide that are addressing this problem and is the most advanced in Asia. Today, our solutions are able to address 40% of the cases in pathology labs, and by 2023 we intend to cover 95% of all pathology cases. Some of our differentiators are:
Our first differentiator is our patient-centric approach. Patients are always at the centre of what we develop. We always think about patient safety, ethical factors, and other risks such as privacy before even designing the product and mitigating such risks are of paramount importance to us. Building the technology is only the first step in improvement of healthcare workflows. A significant amount of effort needs to be put in to address safety and effectiveness of the technology, as well as regulatory approvals. We are the first to address all these factors in AI-assisted pathology in Asia and among the few globally.
Secondly, Qritive is easy to use and adopt. We provide a single-window operation with an integrated patient management system that can entirely be accessed remotely in case of emergencies. The technology is also hardware agnostic, and we are able to analyse whole slide images from any microscope. We are also built with Asian data for Asian populations. Our collaborations with top hospitals enable us to use data that captures the uniqueness of the population. Most of our competitors are in the US, and others use public datasets that are also US-centric. This means that the solutions they build are limited to this population set. Our data captures high variability and allows us to build robust, high-performance AI models.
Lastly, we can deliver strong products for clinical use in record time. This is because our team is our biggest advantage. Today, we have a team that is strong across the board, covering AI, software, pathology, regulations, and sales. We have picked from only the best applicants with <5% making it to interview and <1% being hired. A strong team combined with a proprietary technology and streamlined processes allows us to deliver solutions fast. We are therefore able to develop high performance AI models for new cancer indicators in just a matter of weeks. Our close collaboration with SGH and NUH that are pioneers in the adoption of new technology has enabled us to conduct clinical trials in short periods of time. We are the first to bring AI-powered technology into clinical setups in Asia.
There are ongoing debates on using AI to diagnose cancer, particularly on the kind of data used to train AI systems, which could result in inaccurate diagnosis. How does Qritive obtain quality biopsy data to overcome this, especially for early-stage cancer?
We are able to access anonymised, high resolution whole slide images of histopathology slides through our Research Collaboration Agreements (RCAs) with NUH and SGH. However, having just the images is not sufficient. We need high quality annotations to train our machine learning algorithms. Our collaborators help us to not just annotate the data but also to explain the clinical intricacies of their analysis.
With this holistic approach of understanding the problem, collecting data and annotations, and training our algorithm, we are able to deliver high performance systems that have been clinically validated. Conducting large clinical validations to account for edge cases and grey areas is a key factor in our studies.
What is the most challenging aspect of developing the Qritive AI technology?
The most challenging aspect is understanding the exact problem that is faced by the doctors and building the right AI tools for maximum impact.
What has been your most surprising finding in using AI for cancer diagnosis?
We have made a few discoveries that are unique to cancer analysis with AI – such as our novel diagnostic approach to lymphoma. Medical doctors require several years of training before they are proficient as pathologists and even then, it is not an easy task. During their training, doctors learn to identify patterns that can be understood by the human mind. Our systems are learning patterns to arrive at correct answers in ways not recorded in pathology textbooks. These discoveries open doors to new biomarkers and will provide the medical community with a set of tools to improve patient care.
What, in your opinion, is the future of using AI in cancer diagnosis and prognosis?
AI appears to be the only technology that is capable of bringing in significant improvements to cancer diagnosis and prognosis and reducing healthcare cost at the same time. It is now a well-accepted opinion in the medical community that AI-assisted diagnosis and prognosis in contrast to fully-automated AI approach is the way forward. AI analysis takes away the menial tasks and allows doctors to take advantage of the huge amount of data available in every case sample. Financial and business operations were revolutionised by the spreadsheet. Qritive's solutions will revolutionise pathology and empower the clinician to see the bigger picture.
Is Qritive currently being adopted for use by doctors?
Yes, Qritive is being adopted by leaders in pathology. After being clinically validated, Qritive's solutions are now being trialled by leading hospitals and labs in Asia. The most important factor is the ability to treat more patients with the same infrastructure. This helps to reduce healthcare costs and enable more patients to receive care, bringing about a positive impact on society. One of the major advantages of starting in Singapore is that we had ready access not just to strong talent but also to a healthcare setup that is pro-technology and adopts with an eye on the future.
What is the end goal for Qritive, and when do you to achieve it?
Qritive's vision is to enable quality healthcare for all. Today, healthcare systems of the world fall short due to a dearth of doctors and overburdened infrastructure. There is room to improve efficiency in healthcare by introducing smart tools in key areas. With an extra layer of analytics, processes will be improved and the same infrastructure can now serve a larger population.
What valuable lesson has your entrepreneurial journey taught you?
Clear communication on all fronts is paramount for a healthy company. Communication between founders ensures that everybody is on the same page and allows for better planning to accommodate needs. Communication with customers and early collaborators allows you to stay in touch with changing trends and course-correct when needed. Investors also need to understand that their investment is in good hands and every decision is deliberate. Most importantly however, success depends on your team. The most effective teams understand the company's vision, make it their own and invent the future.
Do you have advice for fellow innovators out there who are currently conceptualising their ideas, building their prototype or even in the user trials before their product launches?
When building a product or exploring an idea, customer focus is of prime importance. Understanding the exact problem the customer wants to solve and creating a solution requires extreme focus and an ability to prioritise. Often innovators, and this is quite common in scientists, build a solution first and then search for a problem. This creates a double-edged sword – it's difficult to find customers and you go through emotional turmoil when your great idea seems to fall flat. In our experience, we learnt the most when we left the confines of our lab and offices and sought a deep understanding of the world that we want to change.
This article was first published on National Research Foundation's RIE News Magazine. At SGInnovate, we work with entrepreneurial scientists to build and scale their companies.
Qritive is one of our portfolio companies.

Topics: Investments, MedTech / HealthTech / BioTech, Startup and Corporate Open Innovation, Talent and Mentoring
Industry: Health and BioMedical Sciences


Share this with your network!