DPM Teo Celebrates SGInnovate's Journey with EF and SMART
Monday, June 12, 2017
Deputy Prime Minister Teo Chee Hean, Minister of Finance Heng Swee Keat celebrates with SGInnovate alongside EF and SMART, as we journey with ambitious and capable men and women to build globally-relevant technology intensive products using research-based IP as the foundation.
Both ministers interacted with EF's first Singapore cohort #EFSG1 and companies that benefited from SMART programs – from space laser communications network, machine learning, robotics, cryptography and electro-coagulation, medtech and IOT to name a few.
SGInnovate works with partners such as EF and SMART who share our passion to help solve the world's biggest challenges by creating tech-intensive products – building from Singapore for the World.
DPM Teo and Minister Heng listening to Mohammad, Co-Founder of Hydroleap, as he shares how his technology can make industrial wastewater treatment cheaper, faster and easier by replacing the traditional process of Chemical Coagulation with Electrocoagulation.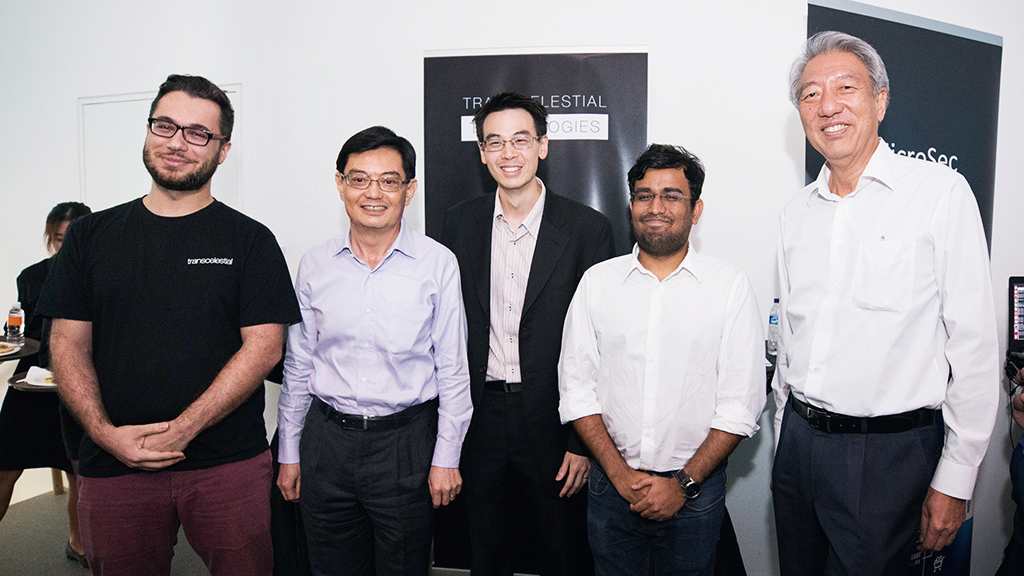 DPM Teo and Minister Heng with the founding team of Transcelestial Technologies. The startup is currently developing a space laser network – using proprietary laser technology – which aims to transfer data 1000 times faster than current wireless technology, across any distance.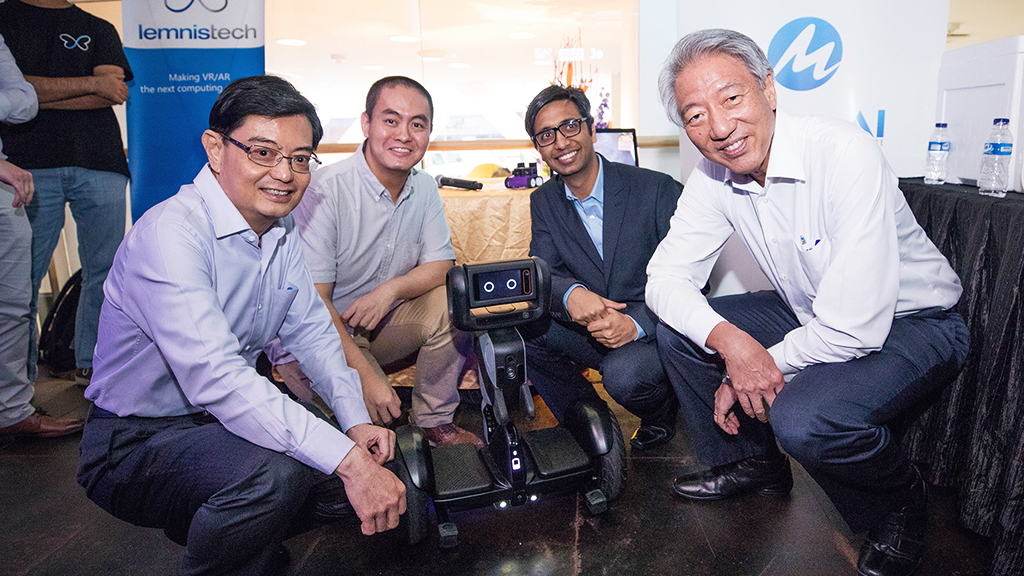 MovelAI is building a software platform that increases the accuracy of robot navigation through sensor fusion, probabilistic planning and deep learning. DPM Teo and Minister Heng are here with Abhishek and Haoyu, co-founders of MovelAI, and the developer edition of the Loomo robot. This edition is provided only to selected developers to experiment on, and enhance the capabilities of Loomo.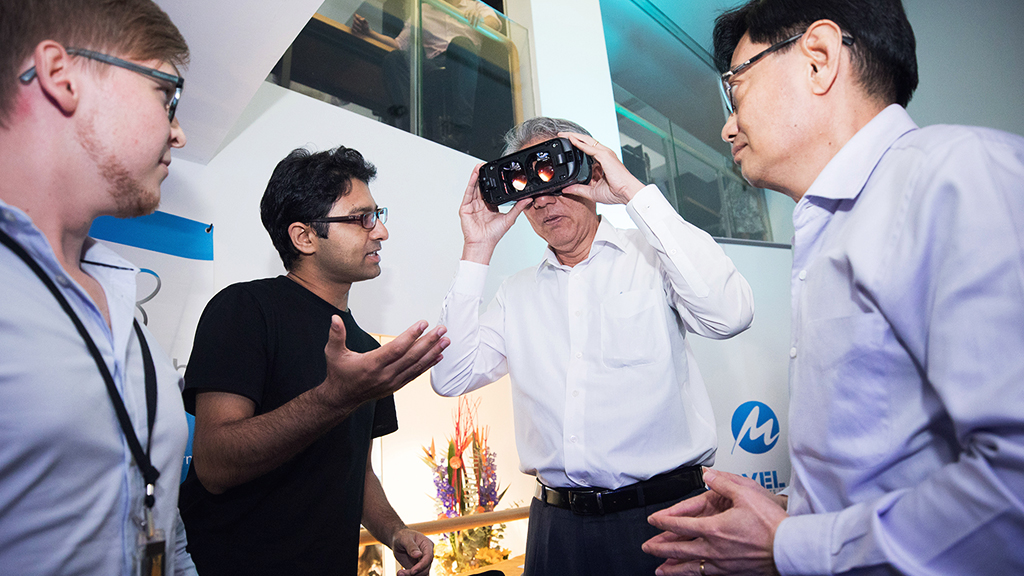 No more splitting headaches! DPM Teo tries out the VR headset developed by Lemnis Technologies, which tackles the fundamental flaw in today's VR and AR technologies – visual fatigue and discomfort. Apart from enabling the comfortable use of head-mounted displays over extended periods, its product also allows myopic users to experience VR without their eyeglasses.
SGInnovate
Topics: Startup and Corporate Open Innovation, Talent and Mentoring, Investments, Others


Share this with your network!