Fighting COVID-19 with Deep Tech: Solutions from Singapore
Friday, May 08, 2020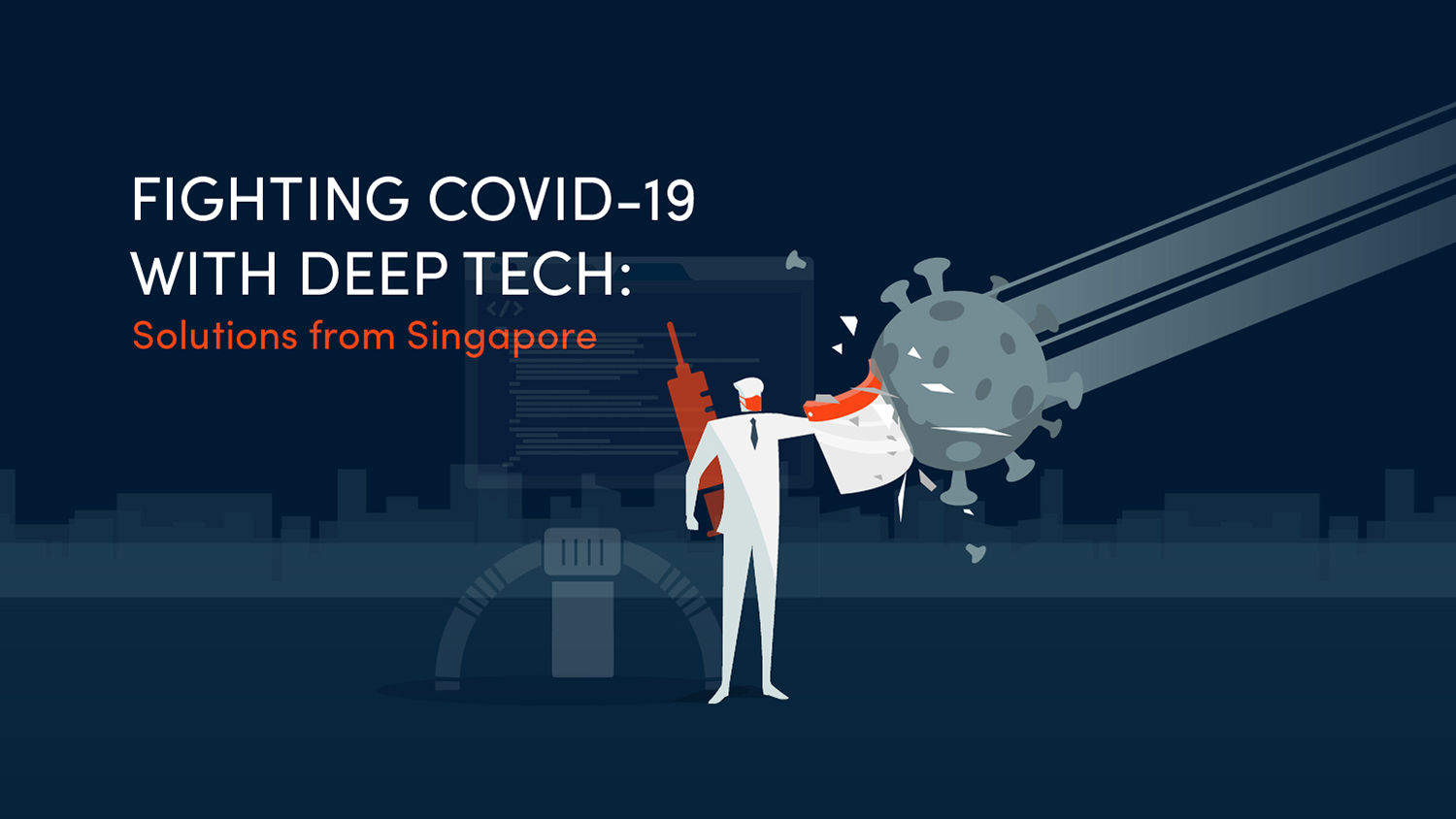 Topics: SGInnovate Insights
Industry: Health and BioMedical Sciences
The global pandemic has irrevocably changed our world. As COVID-19 cases continue to escalate, international air travel has slowed to a trickle, major cities in the US, Europe, and Asia have enforced lockdowns with varying severity, and, to top it all off, billions of dollars in value have been wiped off global stock markets, with many countries slipping into recession. Since Singapore reported its first positive case on 23 January 2020, we have had over 20 thousand infections locally, with a significant number coming from the migrant worker community. The country has also been in "Circuit Breaker" mode since 7 April 2020, with most businesses closed and residents only venturing out of the house for essential activities.
Amid these drastic measures that dramatically upended the lives and lifestyles of those in Singapore and billions of people globally, scientists, engineers, and innovators have been steadily continuing their work, strengthening humanity's fight against this novel virus.
This Insights Paper focuses on three Singapore-based organisations and their roles in building technologies in the fight against COVID-19: Duke-NUS and Arcturus, Lucence, Biofourmis.
Please fill up the form below to download the paper.

Topics: SGInnovate Insights
Industry: Health and BioMedical Sciences


Share this with your network!
You may also like the following: