Hydroleap: Finding Cleaner Ways to Treat Wastewater
Friday, October 09, 2020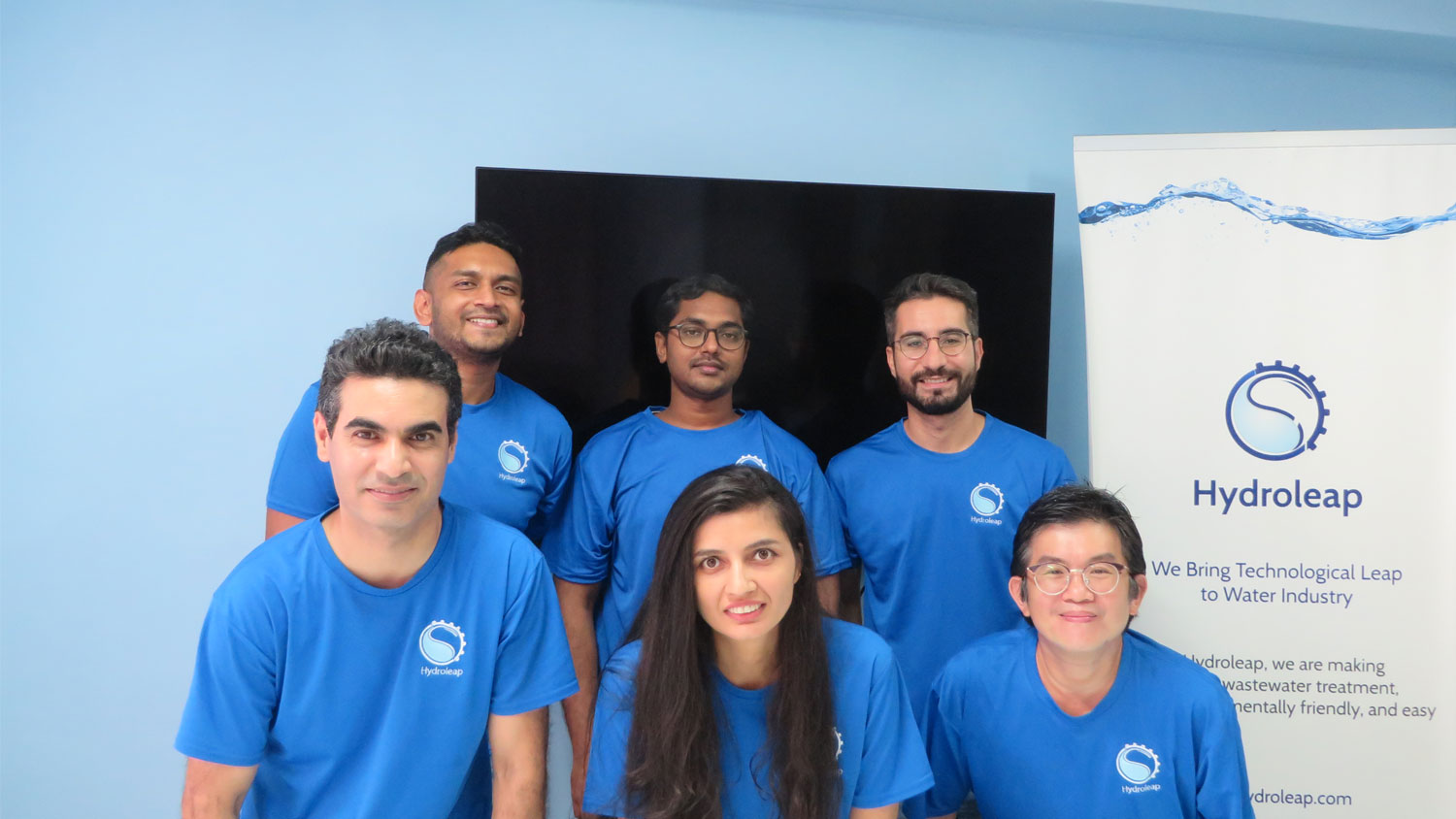 Topics: CleanTech / Green Tech, Investments, Startup and Corporate Open Innovation, Sustainability, Talent and Mentoring
Industry: Energy (USS)
Wastewater treatment is a multi-billion dollar industry predicted to hit $211.3 Billion by 2025—and for a good reason. As climate change alters weather and water patterns around the world, causing droughts in some places and severe flooding in others, more countries will need facilities to turn effluent into water fit for agricultural use, and even as safe drinking water.
Hydroleap provides wastewater treatment solutions that use electricity as an alternative to chemicals, which tend to leach into the soil and contaminate groundwater.
"The core of our business is to reinvent and reinvigorate the wastewater treatment space to make it cheap, easy, and—best of all—environmentally-friendly," says Hydroleap CEO and founder Dr Mohammad Sherafatmand. "We have developed a cutting-edge technology to separate suspended solids and other contaminants from wastewater that can be applied vertically to many industries such as construction, food and beverage, oil and gas, tannery, mining, and semiconductor, just to name a few."
One of Hydroleap's latest projects is a modularised wastewater treatment system for the construction and industrial sectors. The company is engaging potential clients through in-depth discussions on their needs and by constructing prototypes to demonstrate the viability of its solutions.
A Culture Built on Open Communication
Sherafatmand describes Hydroleap's culture as being centred on open communication and the sharing of ideas without letting boundaries or hierarchies get in the way.
"Employees are encouraged to speak up regardless of their function, and we debate openly on the best way to do things," he explains. "For example, our engineer recently proposed new methods on cost-cutting for our new projects and we are actively looking into it to see if it is feasible."
The company's clear direction was also a major draw for people like Kumaresan Thanabal, Hydroleap's Head of Operations.
"My first impression during the initial interview was how clear the vision for the business was. I felt confident in the direction the company was heading and even though I came from a bigger organisation, I was sold by the growth potential of Hydroleap," he says.
Hydroleap is currently looking for a Business Development Manager. In describing the skills Hydroleap looks for in candidates, Sherafatmand boils it down to three qualities: a willingness to get one's hands dirty, the ability to communicate openly, and a willingness to strive for improvement.
Thanabal adds that analysis and the ability to rationalise choices are also critical for the kind of work done at Hydroleap.
"We're prepared to listen to improve on the way we do things continually. But all suggestions need to be justified and we need to be fully convinced and onboard ideas, as a team, to achieve success," he says.
Engaging New Verticals
Thanabal joined Hydroleap just after Circuit Breaker was lifted—a time when the company was forced to diversify the sectors they offered their solutions to. While the pandemic had caused nearly all construction activity in Singapore to come to a halt, this allowed the company to engage clients in other verticals, such as industrial wastewater.
Hydroleap had a difficult transition to working from home as the company works primarily with hardware and heavy equipment. Fortunately, the Singapore government approved their exemption application to restart work just two weeks after quarantine orders were lifted.
Over the next five years, Hydroleap plans to expand to other sectors such as manufacturing and industrial wastewater treatment. "We are also looking to move away from mere disposal of water to perhaps reusing the water for the heating and cooling machinery in manufacturing and to expand across geographical boundaries to other regions," Sherafatmand shares.
To help them achieve this horizontal and vertical growth, Hydroleap is looking for an experienced Business Development Manager. Here at SGInnovate, we are always on the lookout to match talent with our startups. If you are interested, view our talent marketplace here.

Topics: CleanTech / Green Tech, Investments, Startup and Corporate Open Innovation, Sustainability, Talent and Mentoring
Industry: Energy (USS)


Share this with your network!
You may also like the following: