Back to all blogs
International Women's Day 2019 – Bridging the Gender Gap in STEM
Women have traditionally been under-represented in the STEM (Science, Technology, Engineering, Mathematics) fields. A UNESCO report found that globally, women account for only 35 percent of STEM students in higher education.
With STEM playing a key role in the development of world-changing innovations in AI and MedTech, the push for more women to enter these fields goes beyond greater gender equality. A World Economic Forum report also found that only 22 percent of AI professionals globally are female, compared to 78 percent who are male. Deep tech has the potential to solve the world's most pressing issues, but how relevant can these innovations really be if the needs of half the global population are not addressed?
Annually on 8 March, the world marks International Women's Day (IWD), which is dedicated to celebrating the achievements of women and a call to action for accelerating gender parity. The theme for this year's IWD is #BalanceforBetter. At SGInnovate, we believe that a gender-balanced world is essential for continued growth, innovation and a brighter future.
To celebrate IWD 2019, we spoke to five female deep tech startup founders to find out more about their thoughts on gender diversity in the industry.
Here are some of the highlights.
Gender Diversity as the Catalyst for Innovation and Success
Gender Diversity as the Catalyst for Innovation and Success
Nidhi Gupta, CEO and co-founder of Portcast: Having worked on teams either led by women or having a great mix of genders, I strongly believe in the productivity and output of a gender diverse team. A higher emotional and empathetic quotient, balanced opinions and a stronger culture are just some of the differences I've personally seen in gender-balanced teams.
Tuhina Singh, CEO and co-founder of Propine Capital: At Propine, we maintain a balanced gender ratio. We tend to get multiple points of views for various situations, problems and issues. This diversity of perspectives encourages discussion and can often spark creativity and innovation.
Surbhi Krishna Singh, CEO and co-founder of FireVisor: Not only gender diversity, but diversity in general lets your team analyse different perspectives coming from different life experiences of the team members.
Sadaf Monajemi, director and co-founder of See-Mode Technologies: The main benefit of having a diverse team – be it gender, race, age – is to have different perspectives, unique viewpoints and a wide range of solutions to solve a problem. I also believe that having a diverse team boosts morale and the feeling of belonging among the team members, increasing their performance and satisfaction.
Hazel Savage, CEO and co-founder of Musiio: Having diversity (of all kinds) across the board means the experiences and opinions of the whole team are diverse as well. I'd say diversity is the baseline, single-gendered teams are the ones that will be left behind.
Hiring and Encouraging Diversity in the Tech industry
Sadaf: Gender equality is more than just whether companies have equal ratios of men and women. But whether women are involved in decision-making, hold positions of power, and have a feeling of belonging and influence.
Tuhina: We need to look at how we promote gender diversity in a company in the first place. It is very easy to slip into a space where women who are hired are made to feel or others perceive them to be part of the team to fulfil a "diversity objective".
Hazel: Diversity starts with the hiring process. Teaching yourself how to look for unconventional skills in a CV from someone who has been undervalued (male or female) is a skill. I always interview a highly diverse group and then hire the right person for the job.
Surbhi: We are constantly hiring for tech roles and one notable observation is that the ratio of male to female applicants is 1:1 when it comes to junior roles, but it could go up to 8:1 when we go through applications for senior roles. So somewhere between graduating from college and reaching senior positions, the tech industry loses a lot of women. One of the myths is that smaller female representation is a pipeline problem. It's actually a culture problem… we owe it to our society to try to fix this culture at different levels.
Nidhi: I think that the tech industry will be extremely attractive for women if startups start being open to the culture changes, e.g. flexibility in hours/place of work, build 'respect' and 'obligation to dissent' as company values, fairness in pay and leave policy - making the company a healthy place for women to thrive as well as being able to manage their personal and professional balance.
Hopes for a Balanced and Better World
Surbhi: My co-founder had an interesting experience where he would tell people about my background in manufacturing and now in tech startup space in a gender-neutral way, and a lot of people would just assume that I am a guy. What I hope to see in the tech industry (or the world) is that someday, we will live in a world where a career profile like that is not thought of as belonging to a male, by default.
Nidhi: Startup life is hard for having a balance and to add to that, women, in general, set high bars for themselves to meet. I hope to see more women taking the risk and having self-confidence in taking on senior leadership roles in startups. Also, as more investors believe in women founders, I hope that the balance will continue to improve.
Hazel: It's important to make sure that the women we work with feel valued. As a female CEO, I get invited to a lot of events that are focused on women in tech or in the startup scene here in Singapore, and as much as possible, I enjoy getting the other women in my team on-board with such opportunities. I hope to see even more women developers, software engineers and data scientists take the plunge and jump onboard!
Sadaf: I believe that we need to openly discuss the challenges of being a woman in the tech industry and men need to be part of this discussion in order to make a change. A nice surprise is whenever there's a discussion about gender diversity, I find others, many men included, to be supportive and understanding. It has been a positive experience for me, and I see these open discussions as a promising way to increase awareness and change the ecosystem.
Tuhina: Women are repeatedly told that they can achieve a super-human balance of work and family, simply by hard work, good choices and ensuring that they break their "self-imposed-barriers". We need to become aware of these messages and debunk them. No one needs to be a super-woman. You just need to be who you are. That is enough.
Tipping the Gender Scale Towards A Balanced and Better World
These extraordinary female founders have taken the leap to challenge the stereotypes of the tech industry. Yet, there is no doubt that more needs to be done to encourage and inspire women to take interest in STEM-related subjects and pursue a career in related fields. And this is where we strive to contribute.
Last year, SGInnovate partnered with 21st Century Girls (21C) for the pilot batch of its Empower programme, which has seen 23 teenage girls graduate with the knowledge of basic AI and its applications. Our SGInnovate Summation Programme, Singapore's first deep tech student apprenticeship programme, has also seen higher participation from female applications.
Rome wasn't built in a day – let's do our part to make a positive difference for women in tech and everywhere. Spread the word by sharing your #IWD2019 messages on social media with the #BalanceforBetter pose and tag us with #SGInnovateWomensDay!
Hazel Savage, CEO & co-founder, Musiio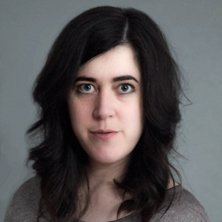 Hazel is the CEO and co-founder of Musiio, which uses AI to sort through the thousands and thousands of tracks created and published worldwide every day.
Nidhi Gupta, CEO & co-founder, Portcast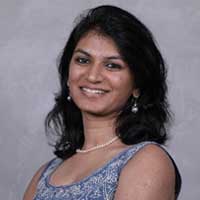 Nidhi is the CEO & co-founder of Portcast, which uses AI and machine learning to predict demand and make shipping routes for maritime logistics more profitable.
Sadaf Monajemi, Director & co-founder, See-Mode Technologies
Sadaf is the CEO and Director of See-Mode Technologies, which develops a suite of medical software that uses computer vision, AI and computational fluid dynamics to improve stroke prediction and assessment.
Surbhi Krishna Singh, CEO & co-founder, FireVisor
Surbhi is the CEO & co-founder of FireVisor, which enables manufacturing companies to predict and prevent product failures using AI that understands manufacturing data.
Tuhina Singh, CEO & co-founder, Propine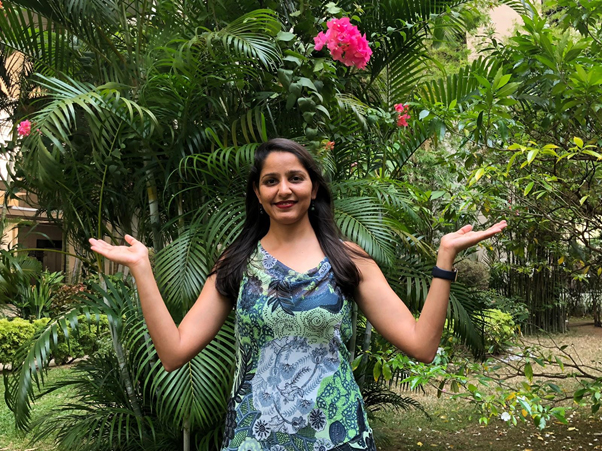 Tuhina is the CEO & co-founder of Propine, which provides full-service custody solution for institutional clients that makes storing crypto assets safe, reliable and convenient, and services both utility and security tokens.