Keeping an Eye on Cancer
Thursday, June 18, 2020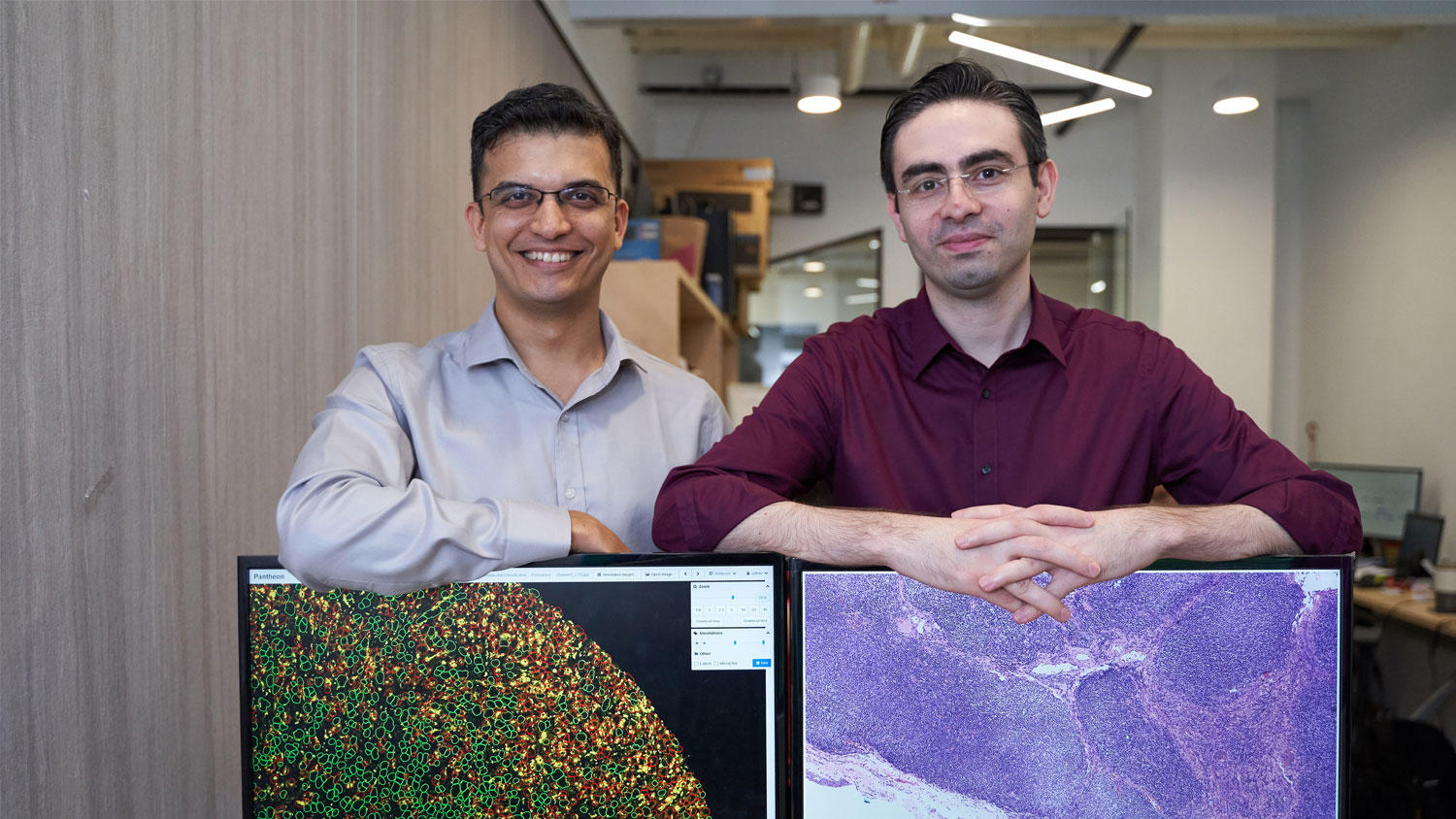 Topics: Investments, MedTech / HealthTech / BioTech, Startup and Corporate Open Innovation, Talent and Mentoring
Industry: Health and BioMedical Sciences
By harnessing the power of Artificial Intelligence, Aneesh Sathe, co-founder and CEO of Qritive, aims to make disease diagnosis more efficient, accurate and cost-effective.
---
The clinical pathologist pores over the glass slide, peering at it intently through a microscope in search for signs of cancer. The glass slide contains a thin sample specimen, no more than 5-10 micrometres thick, of body tissue that was extracted by a doctor or surgeon during a medical test called a biopsy. The pathologist determines the character of the biopsy—normal, tumoural, inflammatory, and so on—which will help the patient's doctor diagnose his or her condition.
Analysing tissue sections is a painstaking process, according to Dr Aneesh Sathe, co-founder and CEO of Qritive, a MedTech startup that provides an Artificial Intelligence (AI)-powered solution to help doctors analyse both microscopy images and text from patient data.
"My co-founder and I have sat next to pathologists and watched them painstakingly analyse difficult cases, often manually counting individual cells to tease out borderline cases," Sathe said. "At Qritive, we want to make the lives of pathologists easier by providing analytic tools to assist in their diagnostic work and make pathology analysis accessible to everyone in the world."
Hacking a PhD
It was a graduate student's urge to 'hack' his own research that led to Sathe's interest in AI. Then a PhD candidate at the Mechanobiology Institute at the National University of Singapore, Sathe realised that writing an algorithm could save him several weeks of analytical work by generating results within a few minutes.
"During my PhD, the standard method of analysis was manual, which needed long hours of concentration and was extremely tedious. I saw that analysis could be sped up several fold by applying image analysis and machine learning techniques to microscopy images."
At NUS, he met his future co-founder and CTO, Dr Kaveh Taghipour, who was studying towards a PhD in computer science at the same university. The duo bonded over a shared mission to develop tools for pathologists that could speed up their work and make assessments more quantitative. They applied and were accepted to the Entrepreneur First accelerator programme from July 2017 to January 2018, where Qritive was formally launched.
Unlike a chest X-ray or retinal scan, which has a baseline from which the system needs to identify abnormalities, every tissue sample is different and there are thousands of potential abnormalities to be identified, Sathe explained.
"Given this nearly insurmountable task, pathologists rely on their decades of training to be able to make high-level judgements as fast as possible. This means that they don't have the time to be quantitative in their work and there are often disagreements between pathologists," he said.
With Taghipour's background in computer science and Sathe's in mechanobiology, they were not only able to build an algorithm to study images, they were also able to have a clear understanding of the biology, which they then converted into a computer-science problem.
"The approaches taken by computer scientists so far have been black-box solutions. That is, they cannot explain why a certain decision was taken. We are building a system that is interpretable by doctors, and that is able to pinpoint the exact reasons why the system identifies a case as being abnormal," Sathe said.
Extracting Intelligence from Images and Text
On Qritive's proprietary algorithm, the Qritive Pantheon, advanced Machine Learning and intelligent image analysis identifies complex patterns in tissue and blood samples. Next, using advanced natural language processing technology to process text, critical data is identified and highlighted by data mining patient history, reports and clinical inputs by pathologists. The results are then compiled into a standardised format for a technician to vet and modify.
"One of the most interesting things that we are working on is to give pathologists the ability to combine clues found in biopsy images and integrate them with information from patient history, even with new technology such as genetic tests," said Sathe.
The company already has ongoing projects with hospitals and pathology experts in Singapore. "Qritive works with some of Singapore's largest hospitals and leading experts in pathology. Through them, we understand that healthcare and regulatory guidelines are adapting to new innovations in AI."
To help them transition to Qritive's platforms, the company is offering both on-site and cloud-based deployment, coupled with a subscription or a pay-per-use model. "Having flexibility in deployment gives pathologists the freedom to choose the model that best suits their labs and patient load," he said.
Looking for Talented Disruptors
Although both founders contributed matching skill sets in computer science and mechanobiology, key areas that proved to be a blind spot for the young team were in business development and commercialisation, Sathe said. This is where SGInnovate came in.
With both Qritive founders coming from a research background, SGInnovate's help was crucial in three areas: providing guidance, easing our hiring efforts, and introducing us to their strong international network."
"The SGInnovate team is diverse and comprises people from fields as wide as research, medicine, human resource and sales. We are able to use SGInnovate's network as a launchpad into the business world and bring our technology to a wider audience."
Proprietary algorithm aside, the most crucial thing for Qritive at this stage, Sathe said, is to assemble a talented team that is capable of disrupting the field of pathology research. "We are always looking for talented individuals and are very selective about our team. SGInnovate's Comet and Summation have consistently identified excellent candidates for the extremely difficult work that we do, and we are glad for their support."
At SGInnovate, we are committed to helping entrepreneurial scientists scale their companies as we believe that the impact of technology can make a difference in the world. MedTech is one of the areas that we are investing in.
Qritive is one of our portfolio companies.

Topics: Investments, MedTech / HealthTech / BioTech, Startup and Corporate Open Innovation, Talent and Mentoring
Industry: Health and BioMedical Sciences


Share this with your network!