Re-writing the Rules of Innovation
Tuesday, April 11, 2017
Entrepreneur First is changing the way tech companies are created
Who is Entrepreneur First?
A relative newcomer to the start-up scene in Singapore, Entrepreneur First has bold ambitions to shake up the way innovation is approached here. Hailing from the UK, Entrepreneur First (EF) was founded by Alice Bentinck and Matt Clifford as a means of changing the way start-ups are built. We offer the most ambitious computer scientists and engineers an alternative way of building their careers. By launching a new model of creating companies, these ambitious technologists build their own deep technology start-ups with the potential for real-world impact.
I believe strongly in Singapore's start-up ecosystem and its ability to nurture world-class technology companies. This country has managed to attract some of the world's best research talent, while SGInnovate has done an amazing job of raising awareness around the opportunities here. With the ready pool of funding and investors to tap on, it has all the ingredients it needs to achieve this objective. That said, there is a disconnect – the very best potential founders are stuck in traditional career paths and don't try to build their own companies.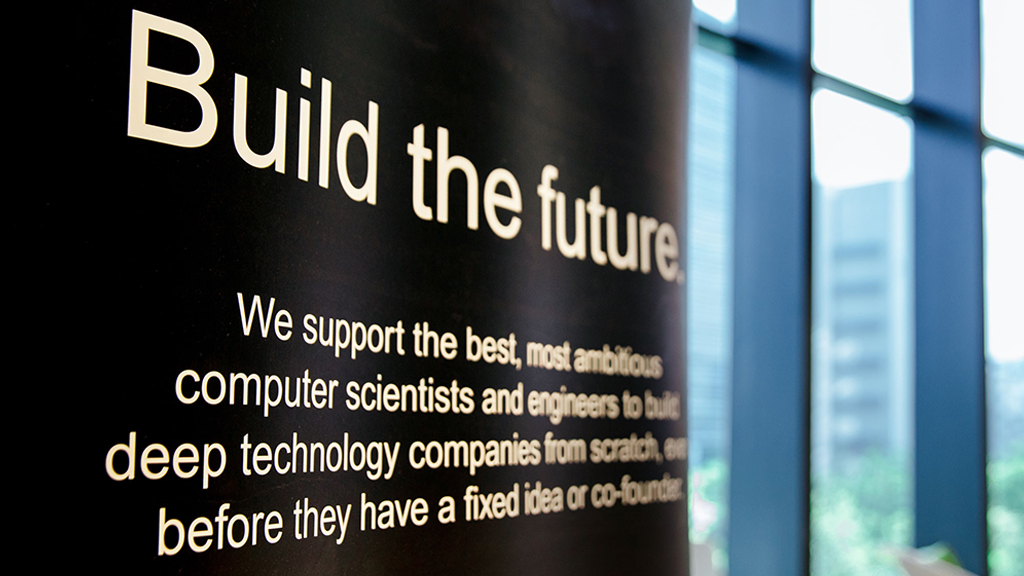 Our vision for EF in Singapore, is to become the platform through which the most talented and brilliant individuals start companies, and benefit from the system here. There's leading research being carried out here on a myriad of topics from software for robotics, to low level hardware, and sensor networks. Together with SGInnovate, we want to build companies from Singapore for the world, using these ingredients that we have right here.

EF is more than anything else, simply put – a headhunter.
We actively recruit the best computer scientists and engineers, and help them start their own companies. We work with industry engineers and PhDs from the best universities, before they've even formed teams or companies.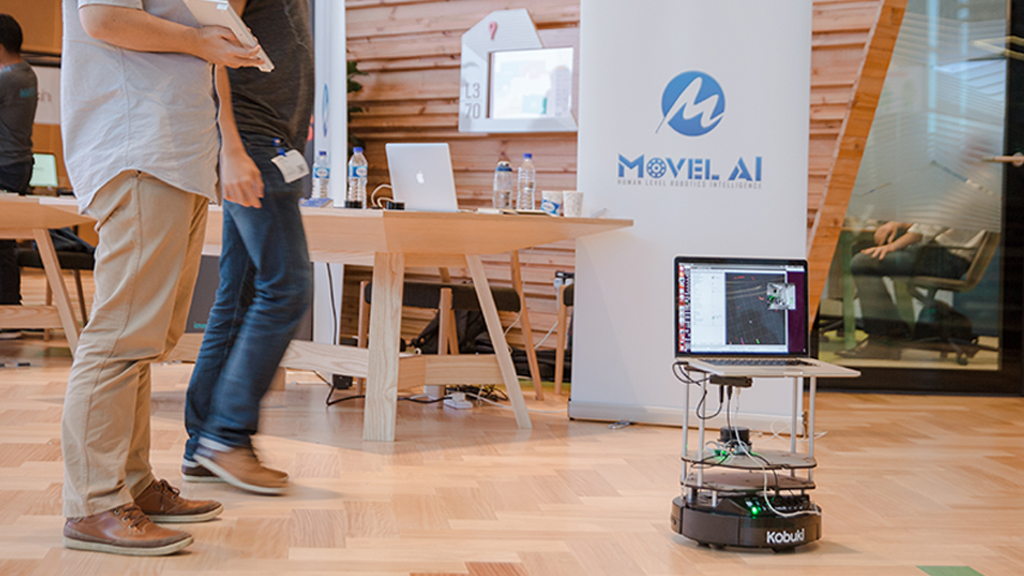 Our role is to foster that mind-set change and step in to help them figure it out along the way, because many of them aren't even aware that they would like to set up start-ups.
There's no other programme out there that has taken this approach.
Singapore Pioneers

Many people have asked me why we decided to set up in Singapore. The decision to do so has always been very clear – there are very few places in the world where such a high concentration of qualified and capable talent exists. This has been further supported by a welcoming business climate, abundant support from the Singapore government and a regulatory approach that encourages the development of innovative technologies.
Our EF Singapore programme runs identical to London's, in terms of length, cohort size and support from our global team of expert support, and local experienced entrepreneurs. The current cohort (our first here) began in September 2016. We're working with 53 outstanding individuals, who we identified from a total pool of 800 candidates. Over half of them have PhDs in computer science and engineering fields, with deep technology backgrounds.
Welcome to the Future
Our team is 13-strong and constantly growing. We're plugged into the community, half of them running the programme for our pioneer Singapore batch, and the other half constantly on the lookout for new talent to recruit. Our start-up mentors also play a big part in the programme's success. Shao-Ning Leigh Huang (JobsCentral), See Ho Ting(YFind) and Teik Guan Tan (DS3) who have each founded and exited hugely successful start-ups in Singapore, are heavily involved in the entire programme, providing individual, weekly advice and guidance to the participants.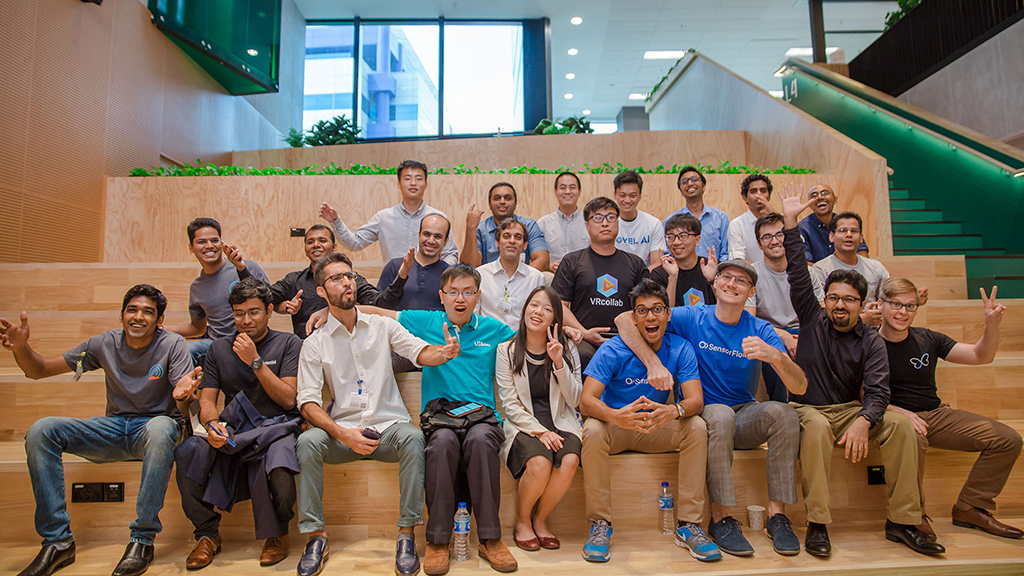 21st March marked our first EF Investor Day in Singapore, which saw 12 companies from our current cohort presenting themselves to the investor community. It was their first time interacting with seed investors and a great opportunity for conversations around raising seed rounds. Each team - from waste water treatment to the automation of UI testing - was given 3 minutes each to present their solutions.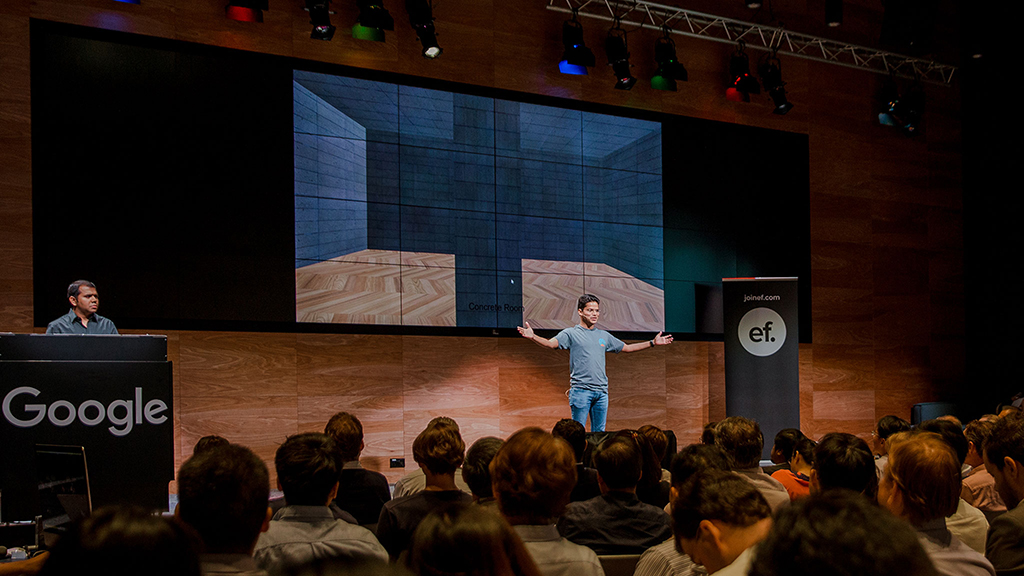 EF will scale-up 400% by next year. We intend to accept a hundred candidates every 6 months, with our second cohort starting in August 2017 and a third to begin February 2018. Recruitment for EF2 started in November, and we've already started shortlisting candidates. This will be EF Singapore's first regional batch, bringing in the best from Hong Kong, China, Indonesia to come to Singapore to build start-ups, and we can only expect the quality of each cohort to get higher and higher.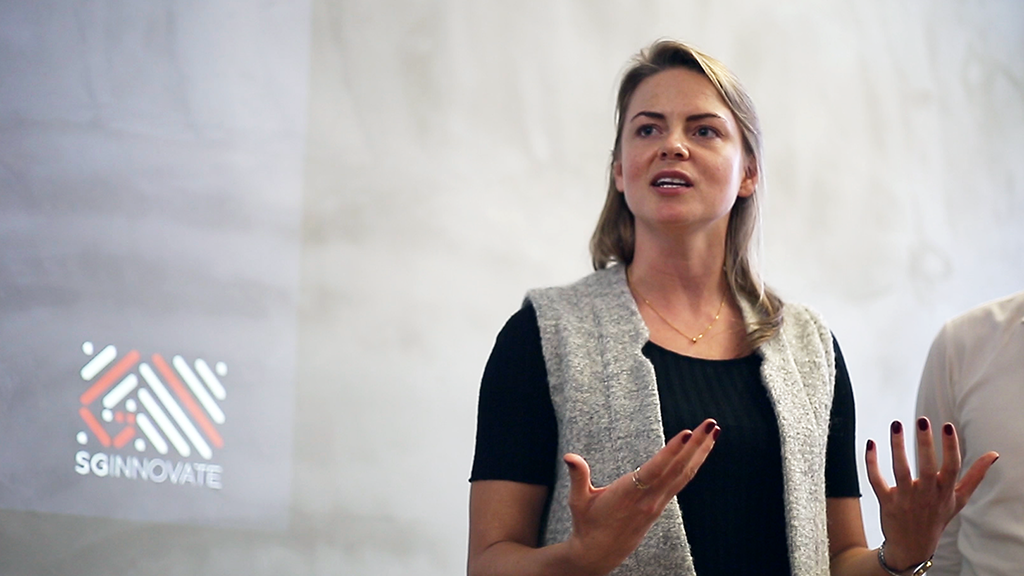 Anne Marie Droste is co-Director of the SGInnovate-backed EF Programme in Singapore. SGInnovate has invested in the teams from the first cohort
Anne Marie Droste
Topics: Investments, Startup and Corporate Open Innovation, Talent and Mentoring, Others


Share this with your network!