Resync: Leveraging AI for Smarter Energy Management
Monday, September 21, 2020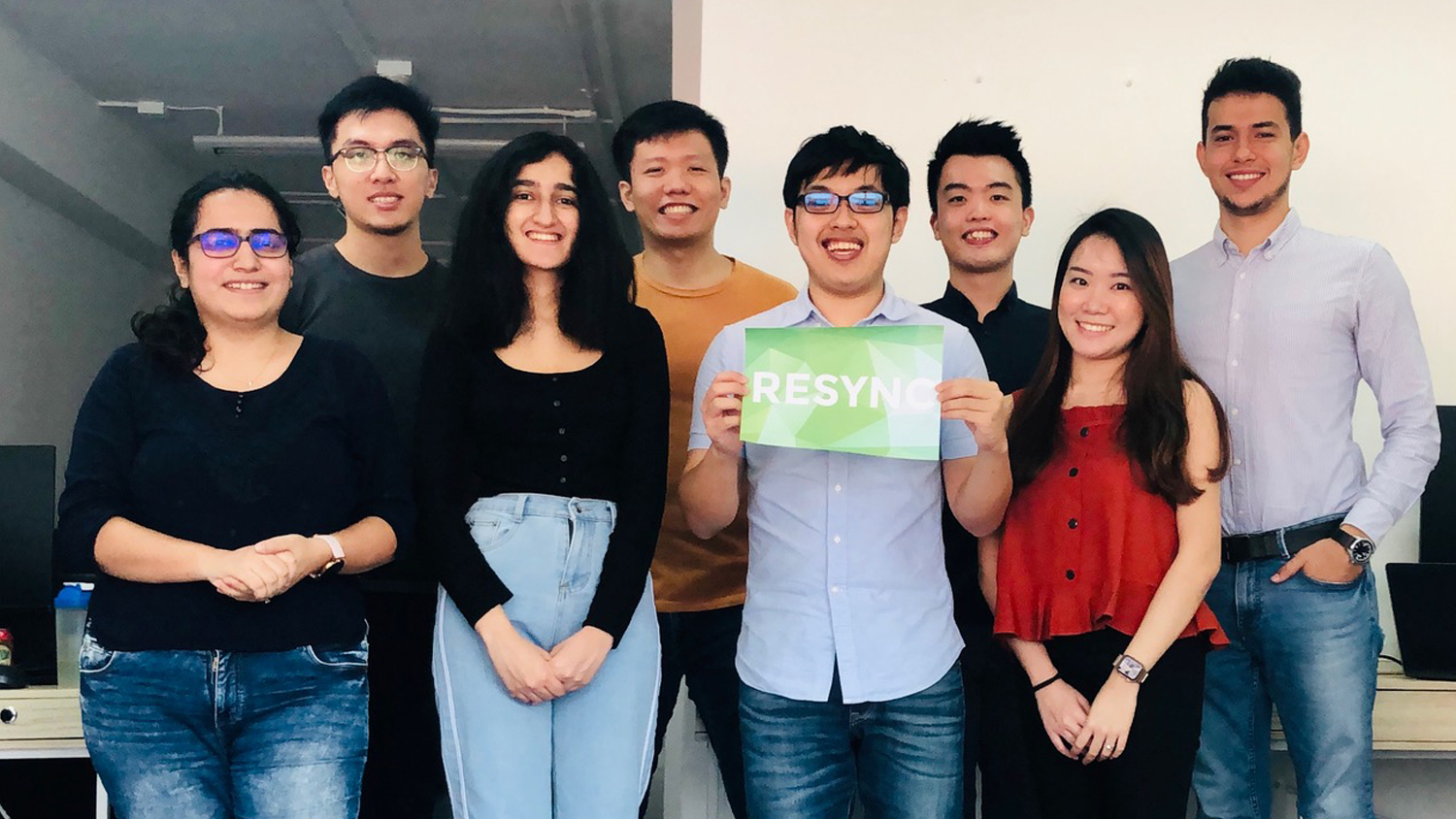 Topics: AI / Machine Learning / Deep Learning, Investments, Startup and Corporate Open Innovation, Talent and Mentoring
Industry: Energy (USS)
In recent years, there has been a surge of energy management systems (EMS) leveraging new digital technologies such as Artificial Intelligence (AI), Machine Learning, and the Internet of Things (IoT). The potential is huge—"smart" EMS can reduce energy consumption by up to 45%.
In Singapore, Resync is building Intelligent Energy Cloud solutions for buildings and systems with distributed energy sources like wind energy, solar power, batteries, and gensets. Resync's solutions are powered by AI and machine learning models and have been deployed in projects across India and the Asia-Pacific region, specifically Malaysia, Philippines, Thailand, and Japan.
"Resync was founded from Entrepreneur First, a London-based accelerator supported by SGInnovate," says CEO and co-founder Emir Nurov. "That's where I met my co-founder and where we started all of this."
Resync's solution is an automated EMS and data analytics platform that reduces man-hours spent actively managing the system. "The second thing we do is predictive maintenance, where we help customers identify any issues or any degradation in their system before problems even happen. The software does this by actively monitoring and analysing the performance of the EMS," explains Nurov.
Work and Life at Resync
Resync is currently looking for a DevOps/Backend Engineer to join their team. (See job listing here.)
DevOps engineers looking to join Resync can expect to take charge of the backend cloud architecture. "They'll also be helping other engineers like software developers (in terms of the frontend), backend engineers, and machine learning engineers," says Nurov.
Nurov explains that the company culture is pretty flexible with how team members get things done, as long as they meet their goals and KPIs. "Most of our employees are quite independent and can work on things on their own," he adds.
It's also important for any Resync team member to communicate well. This includes admitting if they're having difficulty on a project and the need to ask for help or advice.
In terms of mentorship and continuous learning, Resync team members are given access to the company's network of startups. As an Entrepreneur First alumnus, the company prides itself in having a lot of connections with other startups that have unique insights on backend and frontend machine learning development and engineering.
"We can always expose them to our friends. For example, during a sharing meeting with CTOs from other companies, [our team] can learn how they approach challenges," shares Nurov.
Resync's position as a growth-stage startup also speaks of its culture. "We are a small team of 13 people and I would say we are enthusiastic and dynamic," says Nurov. "Everyone has different ideas that they would like to implement, and we talk about what ideas we should discard and try."
And like most startups, team members often have their fingers in different pies. "Basically, you learn how the things work in terms of the financials, how things work in terms of the small team management, how things work in terms of the continuous feedback loop from the customer to the product team, and vice versa," he adds.
A Smooth Transition to Remote Working
The coronavirus pandemic forced Resync to initiate temporary work-from-home procedures. Luckily, the team's small size and cloud-based product work to the startup's favour.
Resync holds virtual stand-up chats for 10 to 15 minutes a day where everyone talks about challenges they're facing or about any help they need from other teams or team members. The startup also holds weekly updates to dive deeper into the details of what has been done for the past week and what the team can expect for the next.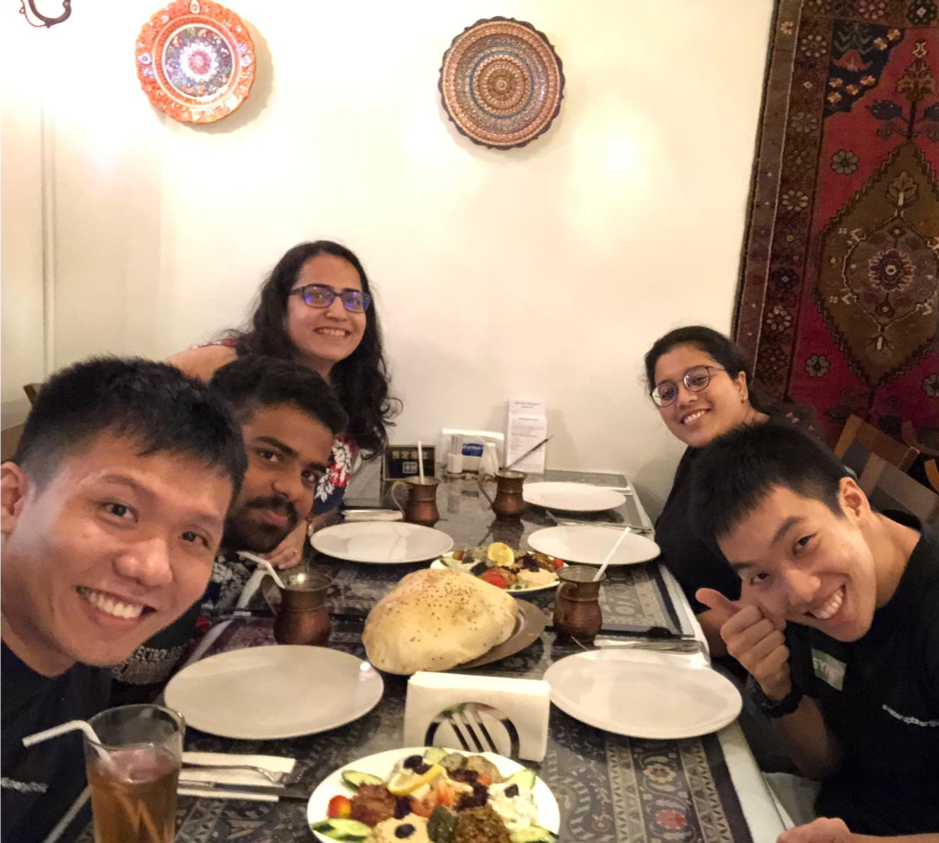 Team Resync bonding over dinner
For leisure, Resync has monthly team gatherings, where the team goes out for dinner and talk about things outside of work. As the startup switched to a remote setup due to Covid-19, they continued making it a point to have fun together by holding virtual game nights.
Resync is just one of the many startups in Southeast Asia looking at unconventional ways to solve the world's biggest problems. At SGInnovate, we help connect startups from various industries to inspire idea-sharing and collaboration. Visit our jobs marketplace to learn more about opportunities at Resync.

Topics: AI / Machine Learning / Deep Learning, Investments, Startup and Corporate Open Innovation, Talent and Mentoring
Industry: Energy (USS)


Share this with your network!
You may also like the following: