Back to all blogs
Cheap, easy-to-install sensors, improved wireless networking technologies and powerful big data analytics are helping businesses cut costs and go green at the same time.   
In your hotel room's bathroom, a neatly printed card encourages you to reuse your linen and towels. The room itself is equipped with energy-efficient lighting and air-conditioning; meanwhile, the restaurant downstairs boasts organic produce and locally sourced ingredients.
With profit margins on the line and an increasingly environmentally conscious clientele willing to pay for eco-friendly options, hotels and resorts have started to take sustainability very seriously.
Now, smart technology is poised to help them go even greener – without costing an arm and a leg. Take for instance, Singapore-based start-up SensorFlow's wireless sensors and big data analytics capabilities, which it is using to help the industry save energy and cut costs at the same time.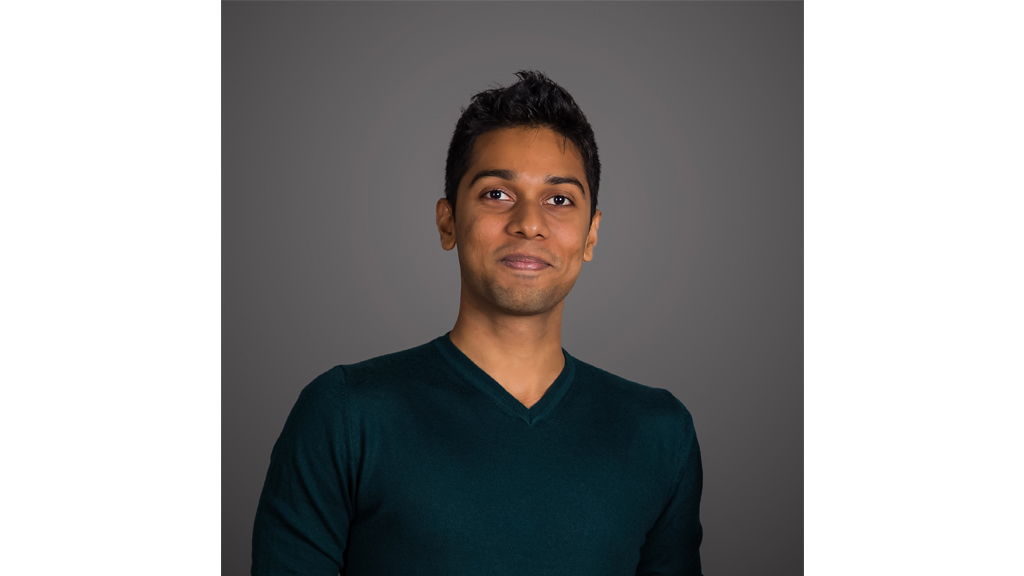 Mr Saikrishnan Ranganathan, SensorFlow's co-founder and CEO
Conventional thermostats and motion sensor-controlled lighting are expensive to install, and work only at the level of individual rooms. "You're missing out on building-level insights, internet-scale machine learning and sensor-to-sensor communication between different parts of the building," says Mr Saikrishnan Ranganathan, SensorFlow's co-founder and CEO. "We saw this as an opportunity for hotels to use our wireless technology to help them in saving energy."
Room for data
SensorFlow's wireless occupancy sensors and thermostats run on rechargeable batteries, and can be installed with just double-sided tape. Data from the sensors are used to automatically fine-tune mechanical systems, such as the air-conditioning, reducing a hotel's energy consumption by up to 30 percent, says Mr Ranganathan. 
Importantly, the data are sent to the cloud to be analysed by SensorFlow's machine learning algorithms, yielding a slew of valuable insights. For example, hotels can detect air-conditioning system components that have malfunctioned or that need servicing sooner than expected, as well as room leaks that result in inefficient cooling. 
Singapore data IoT technology
Wireless networking technology is central to all of this. However, current solutions either have too short a range or too little bandwidth—in the former case, multiple gateways or routers are needed to cover the entire building, thus raising installation costs; in the latter, communication with downstream mechanical systems is limited, thus making automation impossible.
SensorFlow has built a proprietary wireless network that allows for downstream automation at any range. "This means that we can cover an entire hotel with just one or two gateways, instead of having to install several gateways per floor. And that's just not been possible before," says Mr Ranganathan.
Mr Ranganathan and his co-founder Mr Max Pagel started SensorFlow in 2016 after meeting at Entrepreneur First (EF) Singapore, a company builder programme.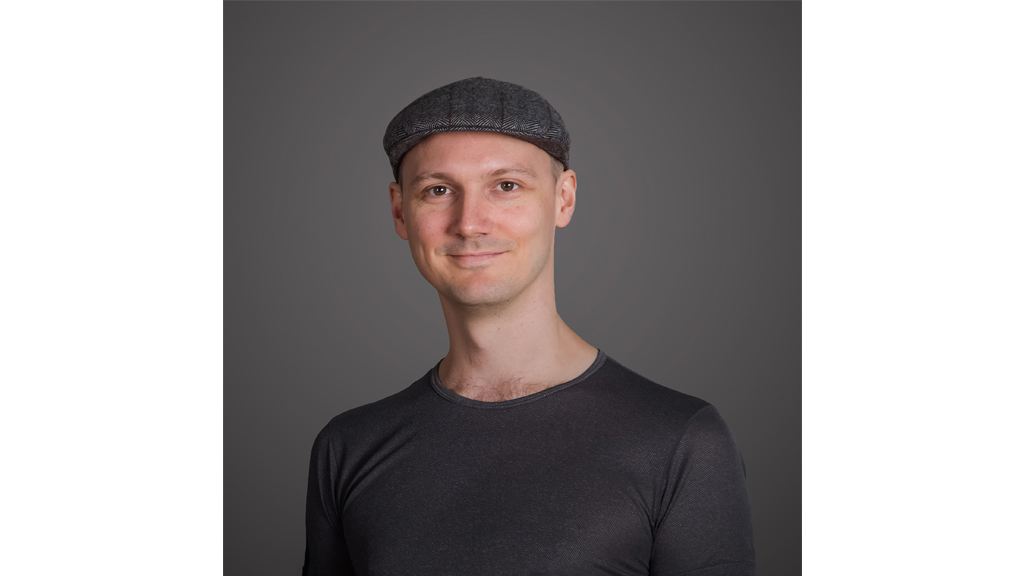 Mr Max Pagel, co-founder of SensorFlow
Savings at scale
Hotels are certainly not the only industry concerned about their carbon footprint and bottom line. "The whole sustainability sector is quite large and has many different categories," says Mr Ted Chen, co-founder and chief product architect at EverComm, an energy Internet-of-Things (IoT) company based in Singapore.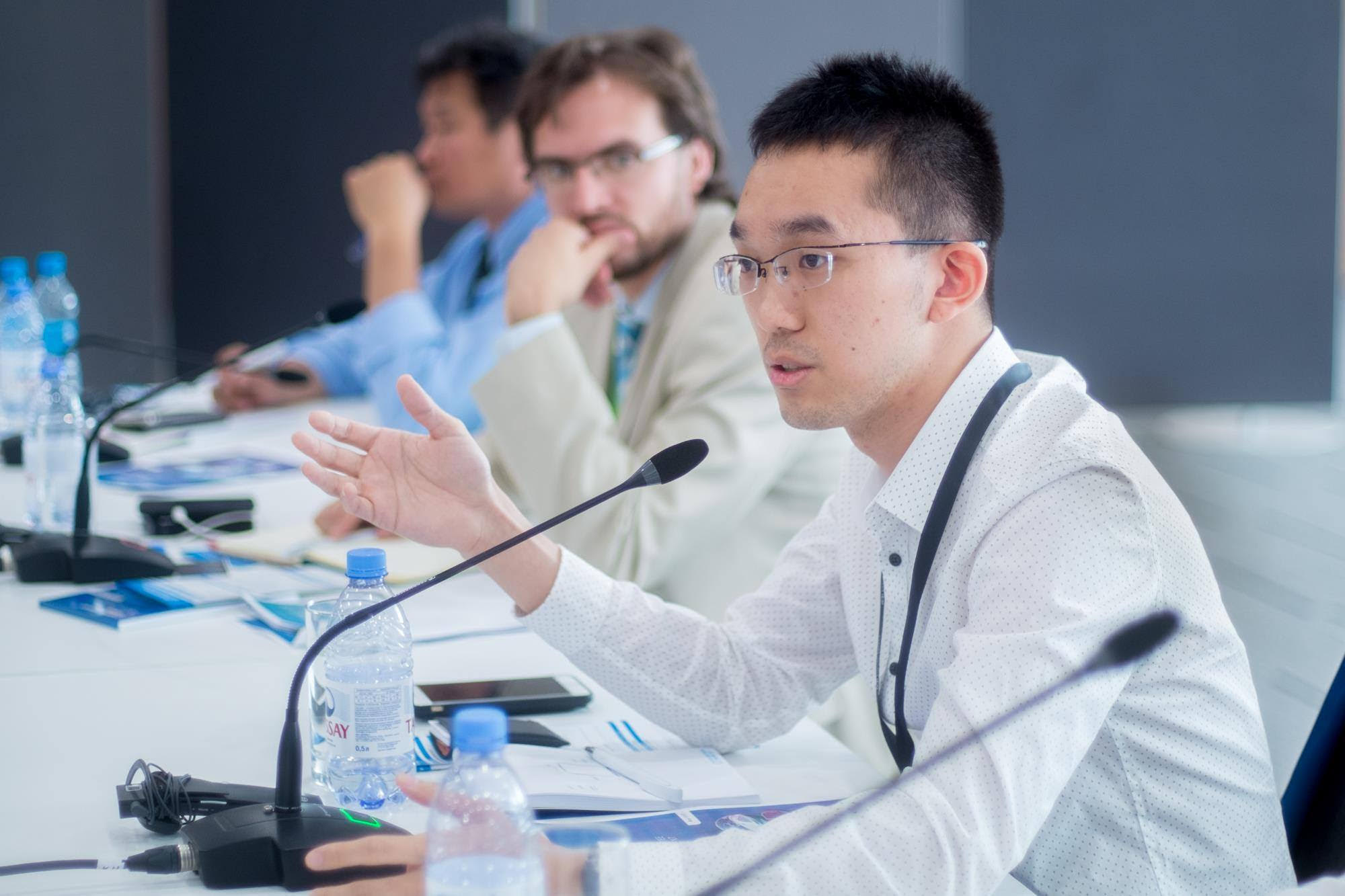 Mr Ted Chen, co-founder and chief product architect of EverComm
EverComm specialises in energy management for very large setups—factories, university campuses, data centres, and even entire districts or cities. The scale of such projects is a huge challenge for traditional hardware and protocols, which are expensive and do not integrate well with equipment from different vendors.
To get around this, EverComm developed its own wireless IoT infrastructure network that runs in parallel with existing systems, making data collection easy and cheap. "Anything that is complex is to our advantage," says Mr Chen.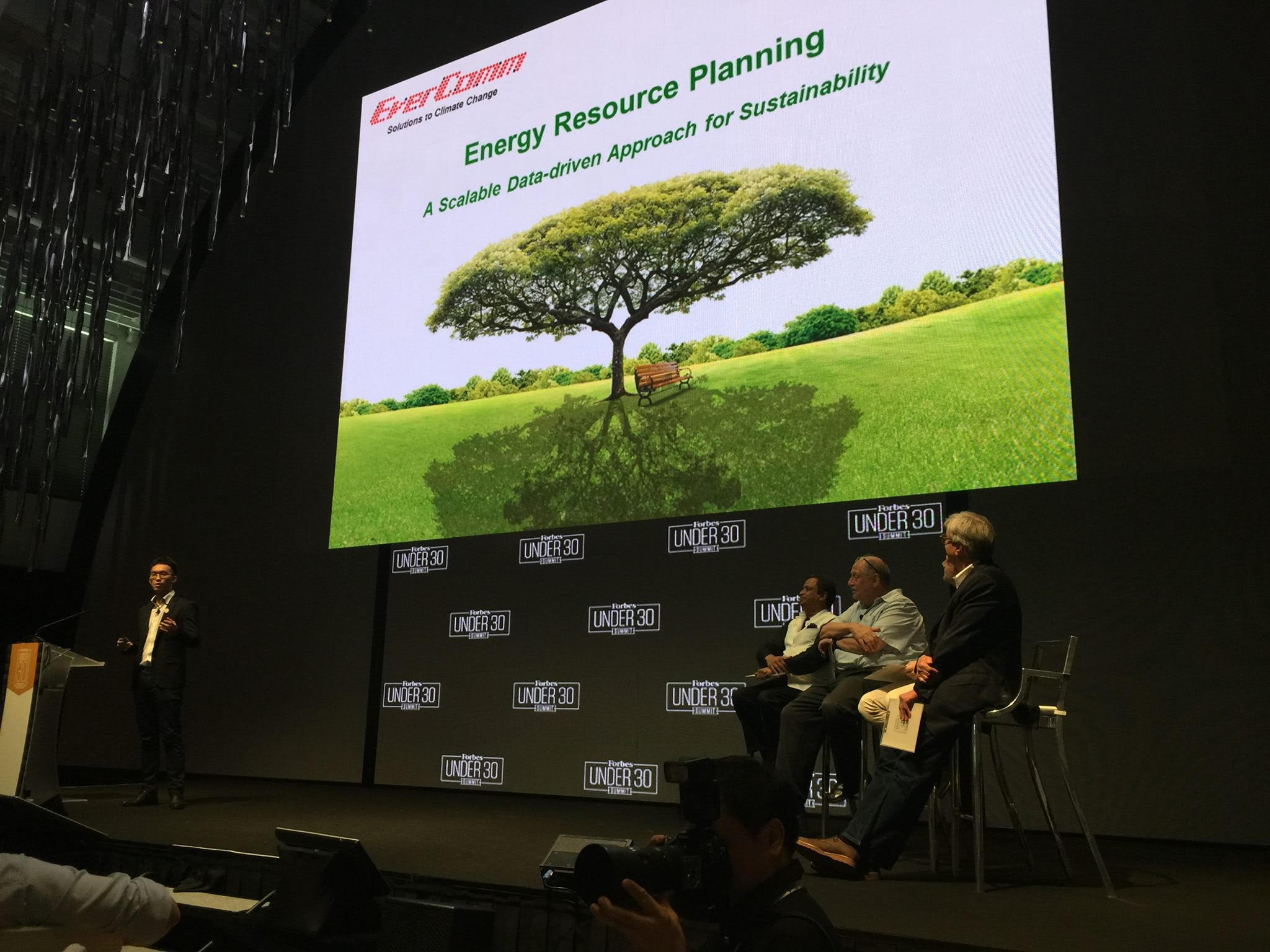 Mr Ted Chen speaking on Energy Resource Planning
EverComm maintains close research collaborations with the Nanyang Technological University (NTU), where Mr Chen co-founded the company in 2013 as an undergraduate. 
"We were trying to solve a relatively undefined problem, so being able to tap into NTU's domain expertise really helped us to kickstart the company," said Mr Chen. "In addition, SGInnovate, as well as various government agencies such as the Infocomm Media Development Authority and the National Research Foundation not only funded us but also gave us opportunities to testbed and fine-tune our technology."
Plugging leaks with technology
Just like their end-users, suppliers of utilities such as electricity and water can also benefit from using technology to optimise their operations. For instance, sensors can be used in water distribution networks to detect wasteful leaks. But since most leak detection services now rely on acoustics, they can only report data during off-peak periods, when networks are quieter. 
Singapore-headquartered water analytics company Visenti takes a different tack. It uses high-rate, high-speed sensors to detect transient pressure changes at critical points in the water network, in real time. "Using high-speed pressure, we're able to monitor pipe bursts and leaks 24 hours a day, and send an alarm to the utilities company within minutes," says Dr Mudasser Iqbal, the company's co-founder and executive director of software systems. "We are the only company in the world that is able to do this."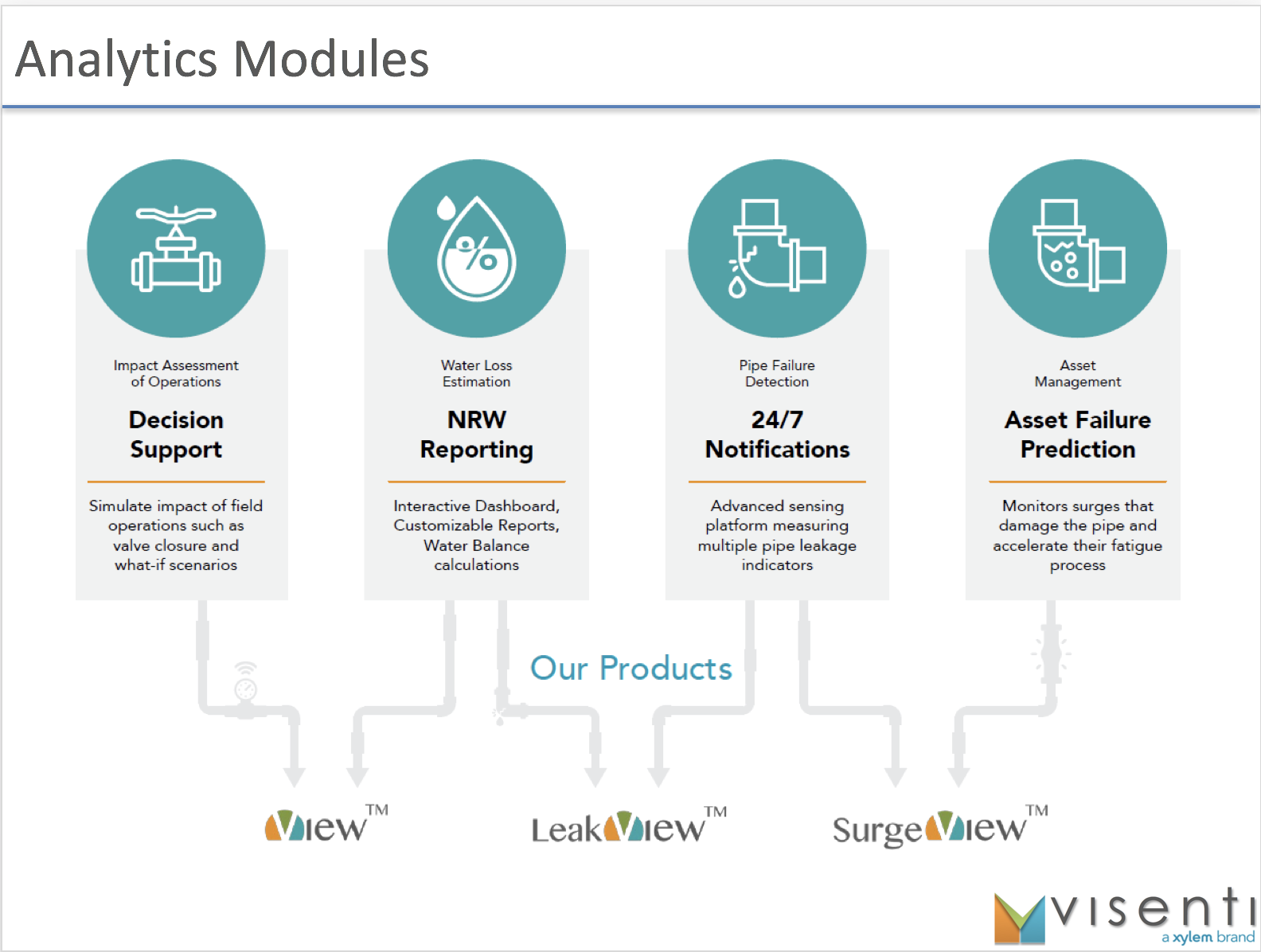 Singapore-headquartered water analytics company, Visenti's products
More than simply detecting leaks, Visenti's technology can also predict future ones. Pipe replacement is one of the biggest costs for utilities companies, says Dr Iqbal; with this information, they can pinpoint at-risk locations for preventive maintenance, instead of having to randomly scout around in the network. 
The company has now progressed to building smart water networks that not only gather and analyse data from sensors, but also automatically make data-driven assessments and recommend concrete solutions. "It's really about understanding what's happening in the network and producing an actionable item," says Dr Iqbal. "An alarm could be related to a leak, or it could be due to high consumption; our system assesses the situation and then alerts the relevant business function in the utility."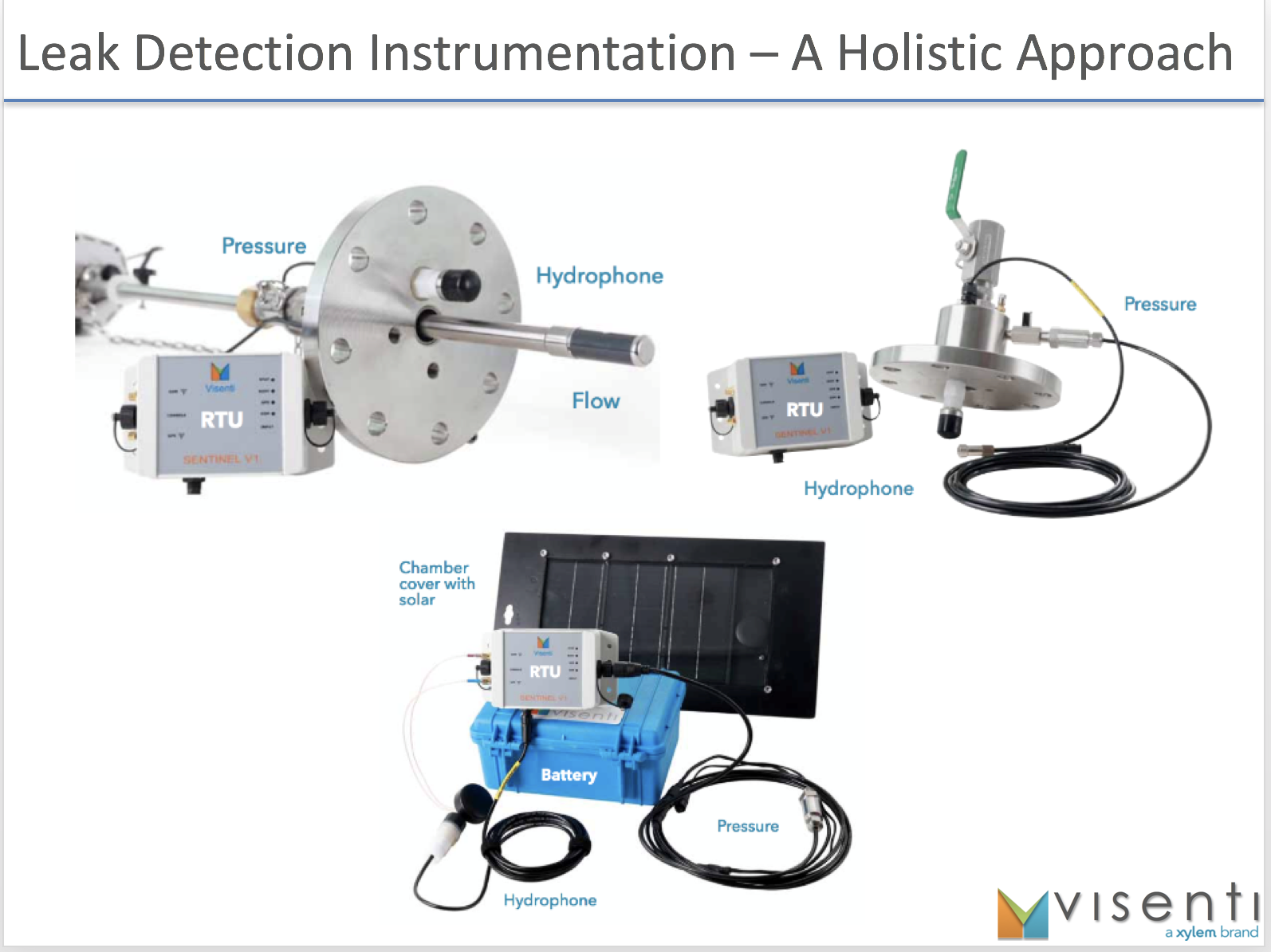 Visenti's Leak Detection Instrumentation
Founded in 2011 as a spinoff from the Singapore-MIT Alliance for Research and Technology (SMART), Visenti was acquired by US-based water technology leader Xylem in 2016. Dr Iqbal credits the SMART Innovation Centre with helping the company get off the ground. "SMART pushed us into the entrepreneurship route and supported us all the way through. They connected us with the right mentors, and helped us with business- and intellectual property-related aspects," he shares. 
With many countries—including Singapore—pushing smart city initiatives forward in a big way, sensing, networking and analytics capabilities will become increasingly sought after.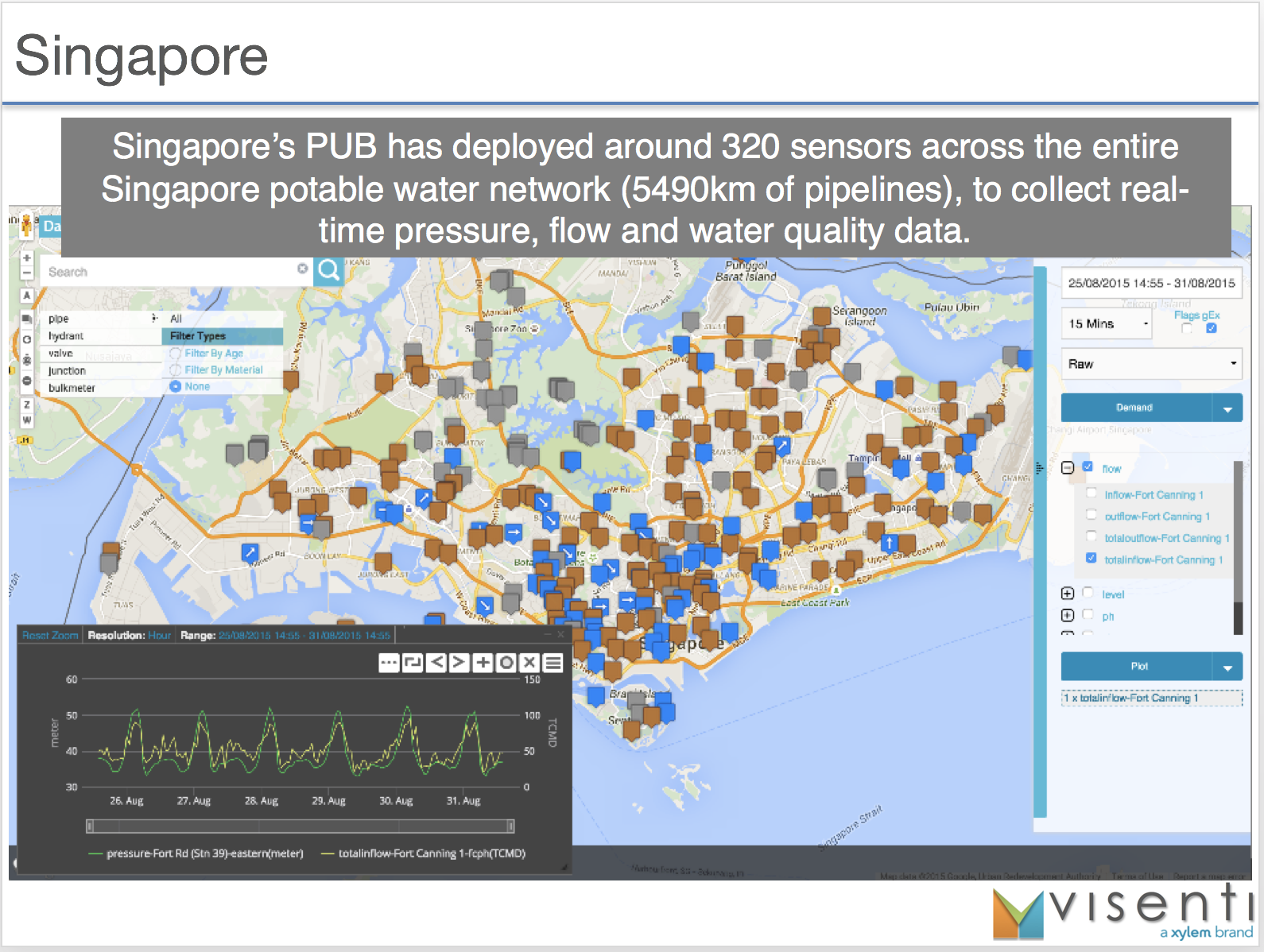 Singapore Portable Water Sensor Network
It's therefore no surprise that companies in this space are thinking bigger. SensorFlow's long-term vision, for instance, goes way beyond hotels: it wants to develop technology that will enable any large-scale, sensor-driven operation—whether contained with a building or not.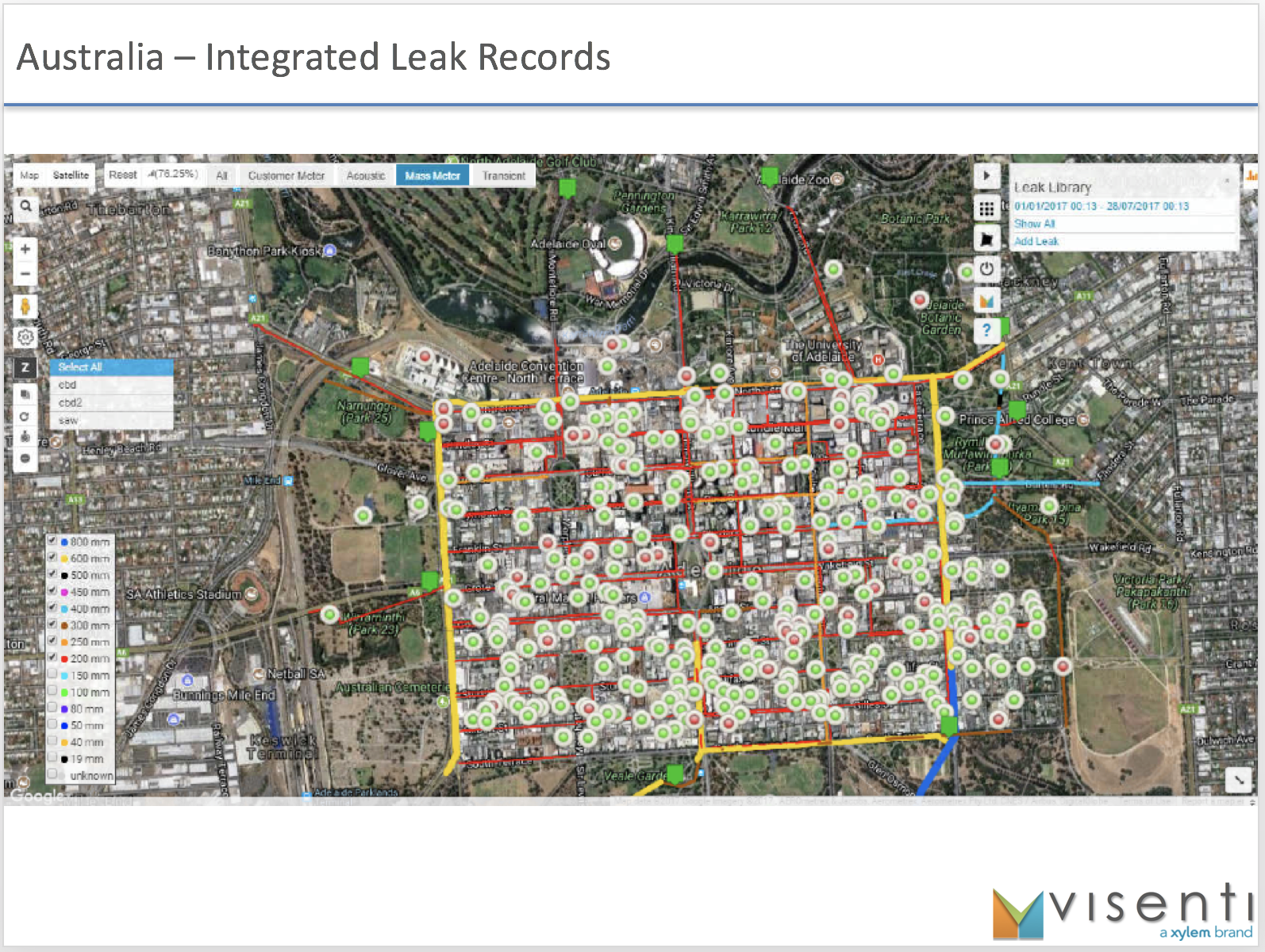 Australia's Integrated Leak Records
"If we can build technology that allows people to step into a sensor network and provide context to the sensors around them, then the sensors can make useful decisions based on that, instead of just reporting the data in isolation," explains Mr Ranganathan. "That's what we want to enable in general, and we believe that buildings are a great place to start."
SGInnovate holds regular sessions where we discuss topics such as technology's impact in solving the world's biggest challenges. Please visit our events page or follow us on Facebook to find out more, and register for the next event that is of interest to you!