SGInnovate Turns One
Monday, April 09, 2018
Dear Founder,
We know running a startup isn't for the faint of heart. Many aspects of entrepreneurship are, quite frankly, uncomfortable. Do too much and you might burn out. Move too slow and you might get left behind.
To quote Alex Crompton, Director for Entrepreneur First's Singapore Programme,
In the beginning, you have literally nothing. It's a startup  –  that's the point. No customers, no product, no team. All you have is the hope that it'll work out eventually.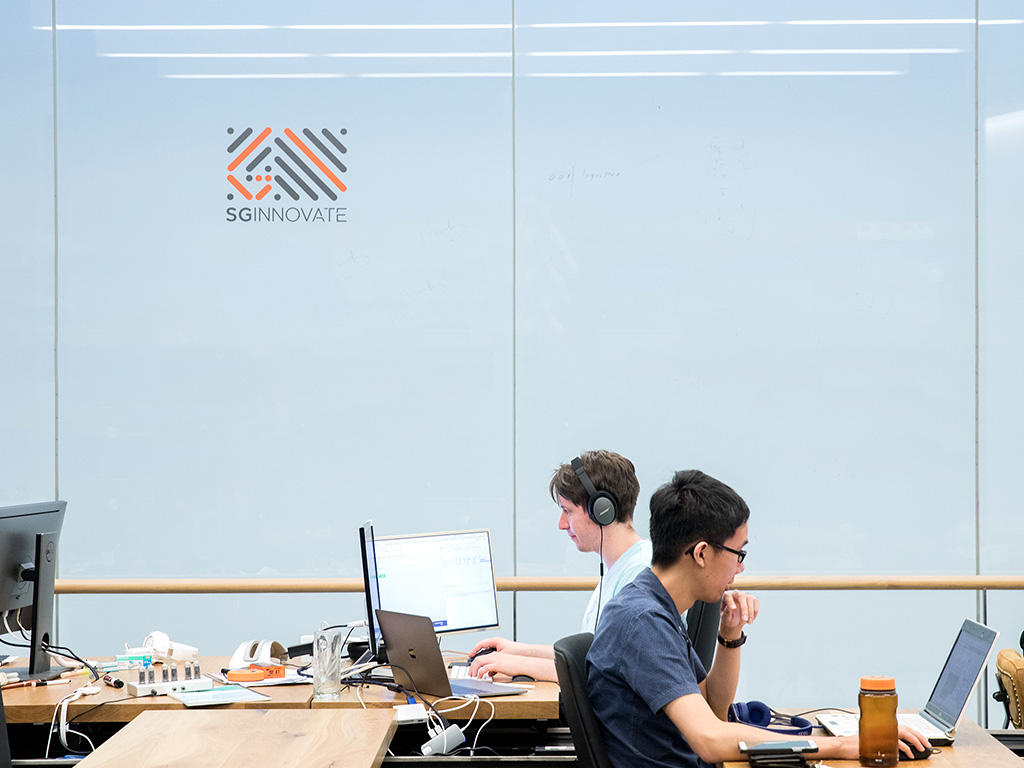 EF cohort working in one of SGInnovate's spaces at 32 Carpenter Street
The list of obstacles goes on. Deep tech startups require specialised industry knowledge, take a longer time to scale, and require more capital to grow. So why would anyone choose to invest their time in deep tech startups? The answer is simple – impact. Unfazed by these drawbacks, some accomplished individuals depart from bright careers in the corporate or academic arenas for a chance to innovate. These individuals act upon their world changing ideas for the betterment of everyone, everywhere.
While you might feel like the industry is in a tight spot, the truth is there has never been a better time to dive into deep tech. Singapore has always been a strong supporter of research, innovation and enterprise; reflected by the government's commitment to invest $19 billion under the RIE2020 Plan. In addition, $100 million will be set aside to support cutting edge science and technology – as announced in Singapore's 2018 Budget.
At SGInnovate's Official Launch, Deputy Prime Minister Tharman Shanmugaratnam expressed his hope that entrepreneurs who pass through SGInnovate will 'learn to fail fast, learn fast, and pivot fast'. The deep tech community needs startups who aren't afraid of taking risks and are in for the long haul.
"If we can evolve our collective thinking from a 'not sure we can' into a 'we think we can', and eventually into a 'we know we can' mindset, then we will be on our way to building deep tech companies from Singapore, for the world," said SGInnovate Founding CEO, Steve Leonard.
During our anniversary party held early this year, SGInnovate's Chairman Ms Yong Ying-I said,
The Singapore government believes very strongly in tech startups. It is part of our broader strategy to grow Singapore as a hub for innovation and enterprise.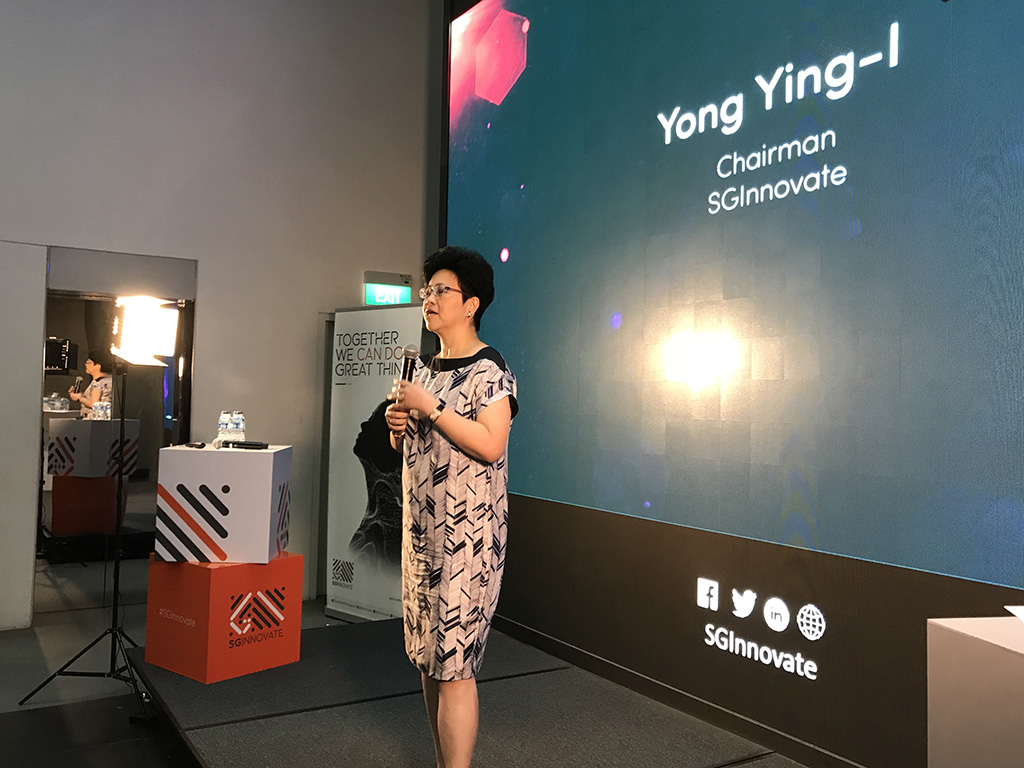 Permanent Secretary Yong Ying-I shared her thoughts on the importance of startups and the role they play in the Singapore economy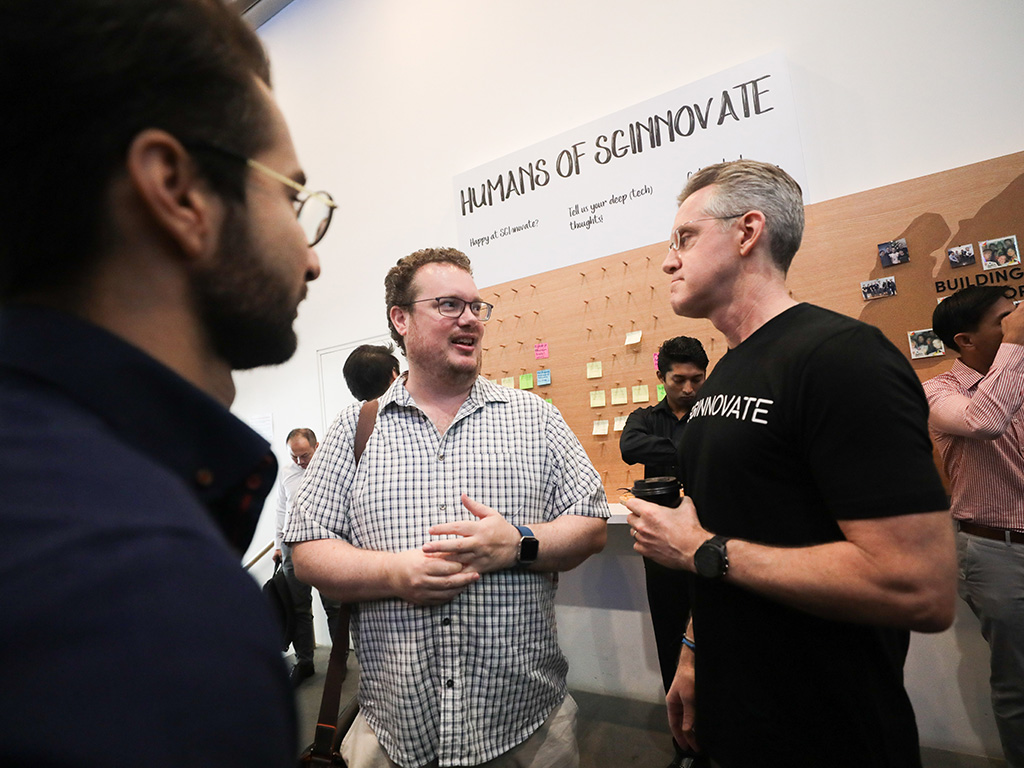 Networking at the SGInnovate Anniversary Party
We take this as a vote of confidence, in that a support framework for deep tech startups has always been a priority for the government. In his opening address, Mr Leonard reinforced SGInnovate's role in amalgamating the resources we have as a community to spur on grand technological aspirations.
He said,
We do not believe that Singapore lacks anything, but we know that sometimes we need to come together more effectively and use our tools to accomplish what we're capable of. What SGInnovate was imagined to be — and still seeks to be — is that team.
As we celebrate our first milestone, we look back at the promises we've kept, and more importantly, renew our commitment to innovators like you who make it all worthwhile. Let us continue to make changing the world an everyday conversation, one big idea at a time.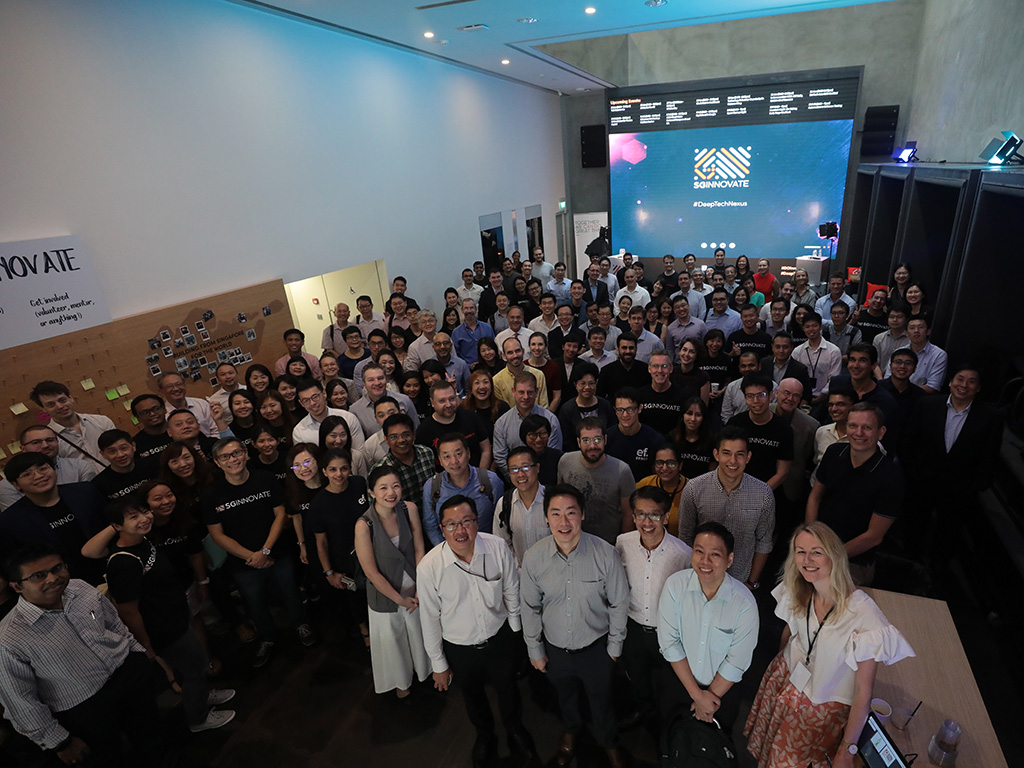 A big thank you to our #DeepTechNexus partners, stakeholders, as well as SMART and Entrepreneur First Singapore teams
Team SGInnovate
Topics: Startup and Corporate Open Innovation, Talent and Mentoring, Investments, Others


Share this with your network!