Back to all blogs
On 22nd November, we marked our second anniversary at 32 Carpenter Street with our close friends and partners from the deep tech ecosystem. Finance Minister Heng Swee Keat was the Guest-of-Honour for the event.
During the celebration, we announced three new investments into Horizon Quantum Computing, Involt and Portcast, as well as deep tech learning and apprenticeship collaborations with Nanyang Technological University, National University of Singapore, Singapore Management University and Singapore University of Technology and Design. Each university will be allocated dedicated apprenticeship seats for its students under SGInnovate's Summation Programme – Singapore's first deep tech apprenticeship programme. To further enrich the apprentices' deep tech learning journey, we will also be sponsoring training courses for the apprentices. 
These developments further strengthen the 'Investment Capital' and 'Human Capital' pillars within our Deep Tech Nexus strategy, which was unveiled last year.
Two years of close collaboration with hundreds of scientists, engineers, investors and academics has strengthened our belief that Singapore can be a deep tech startup hub. Both Investment Capital and Human Capital are critical ingredients needed to build great deep tech startups here.

Founding CEO, SGInnovate, Steve Leonard
During a private session with the Finance Minister, four of our deep tech ecosystem representatives had the opportunity to share more about their innovation journey and their deep tech ideas.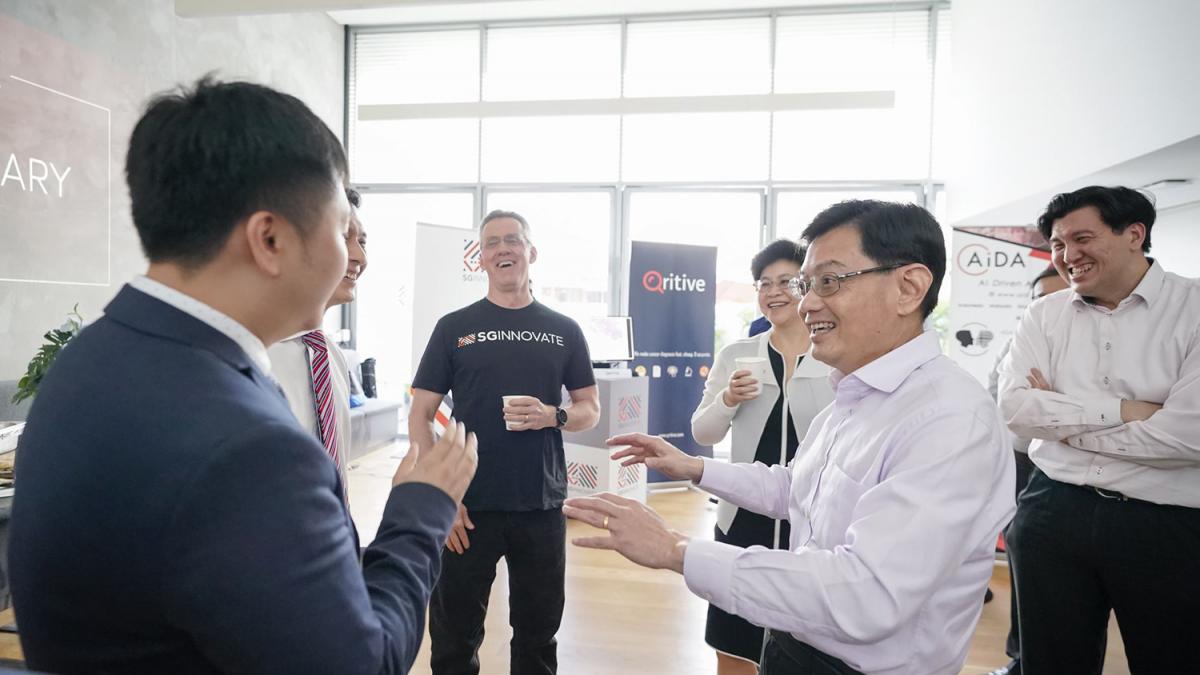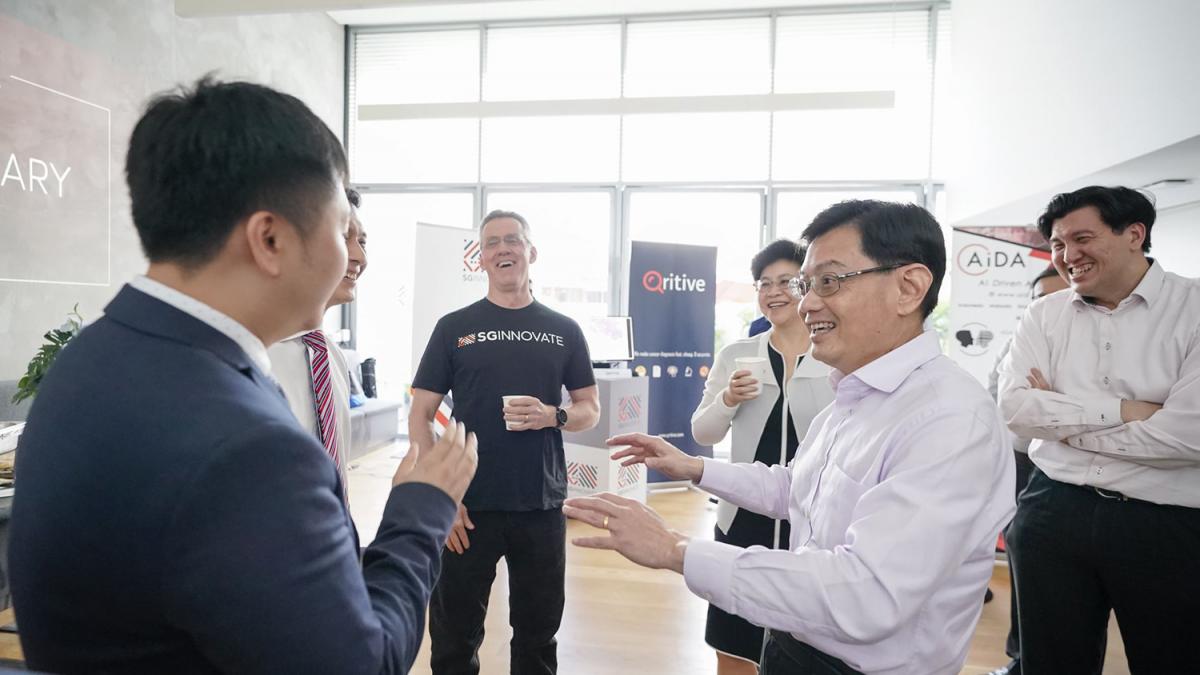 Minister Heng learning more about Fathom.ai from its founders, Dr Feng Mengling (far left) and Dr Ngiam Kee Yuan (second from left)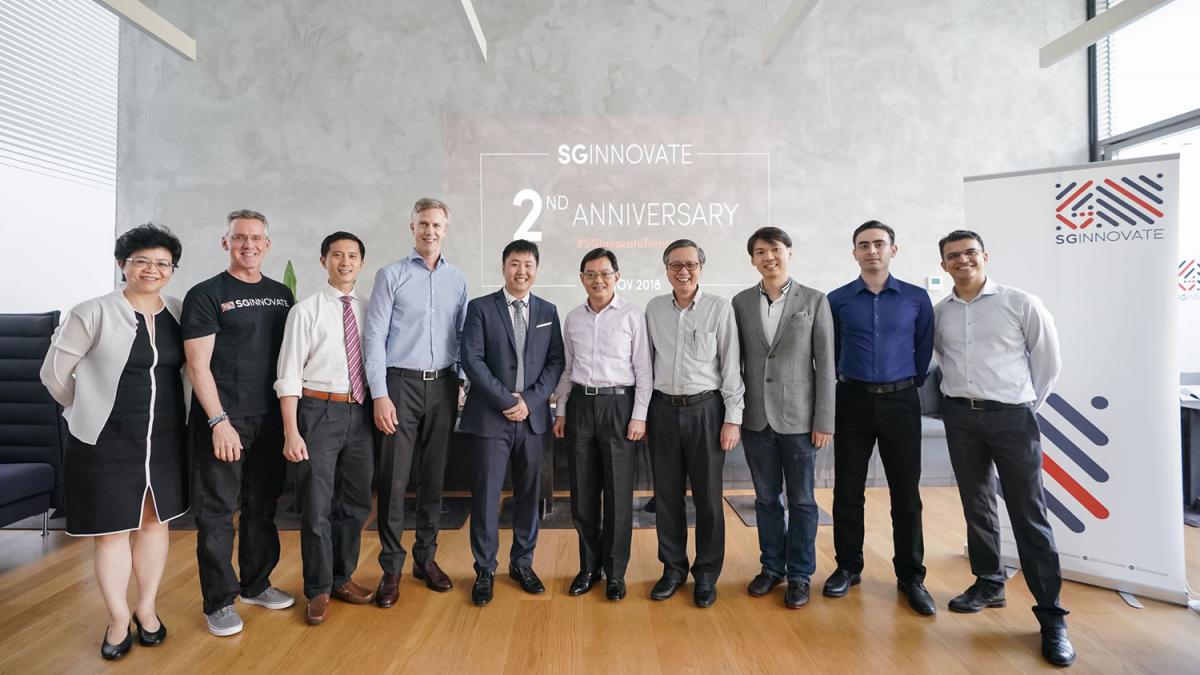 From left to right: SGInnovate's Chairman Ms Yong Ying-I; SGInnovate's Founding CEO Steve Leonard; Fathom.ai's Dr Ngiam Kee Yuan, Dr Mikael Hartman and Dr Feng Mengling; Finance Minister Heng Swee Keat; AIDA's Dr Tan Geok Leng; AITactnology's Dr Benjamin Tee; Qritive's Dr Kaveh Taghipour and Dr Aneesh Sathe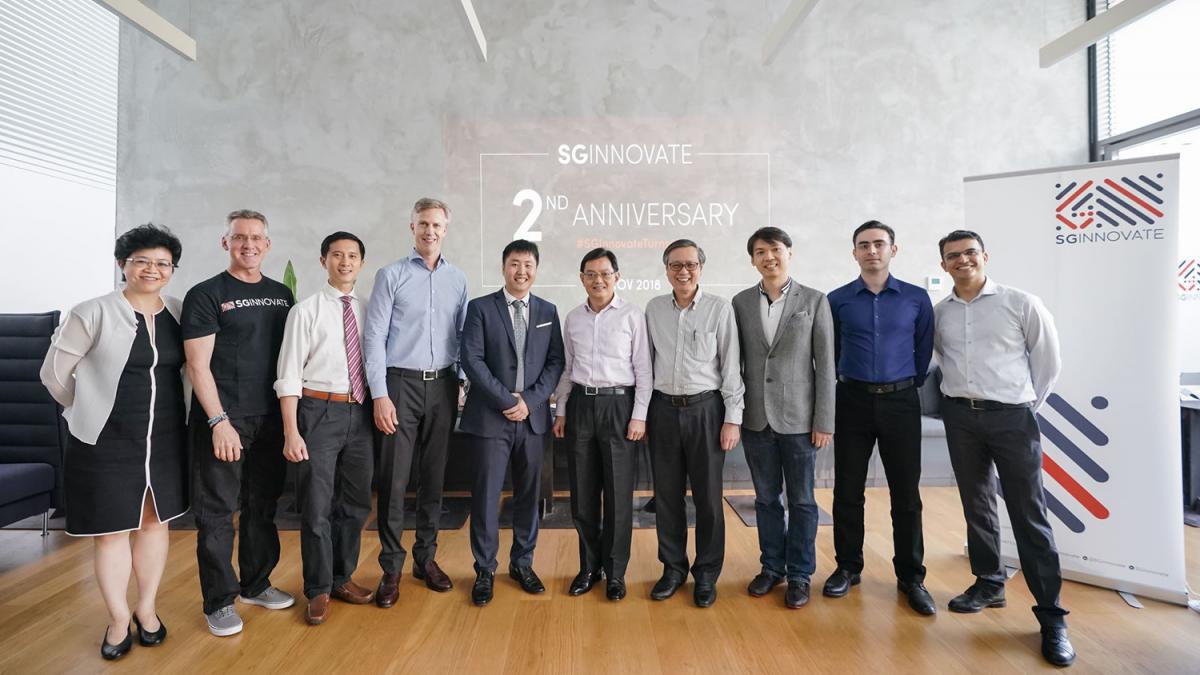 We are proud to be on this journey with our startups. We know all of them have gone through their fair share of obstacles because they want to impact the world through their innovations.

Documentation of some of our portfolio companies' founding journey and the pain points they are trying to solve 
I hope many more creative ideas can be turned into innovative products and services, and that deep tech startups from Singapore can scale and succeed in global markets.

Finance Minister Heng Swee Keat
It is our hope, too, that these founders will inspire you as they have inspired us to continue our work in elevating the deep tech ecosystem in Singapore.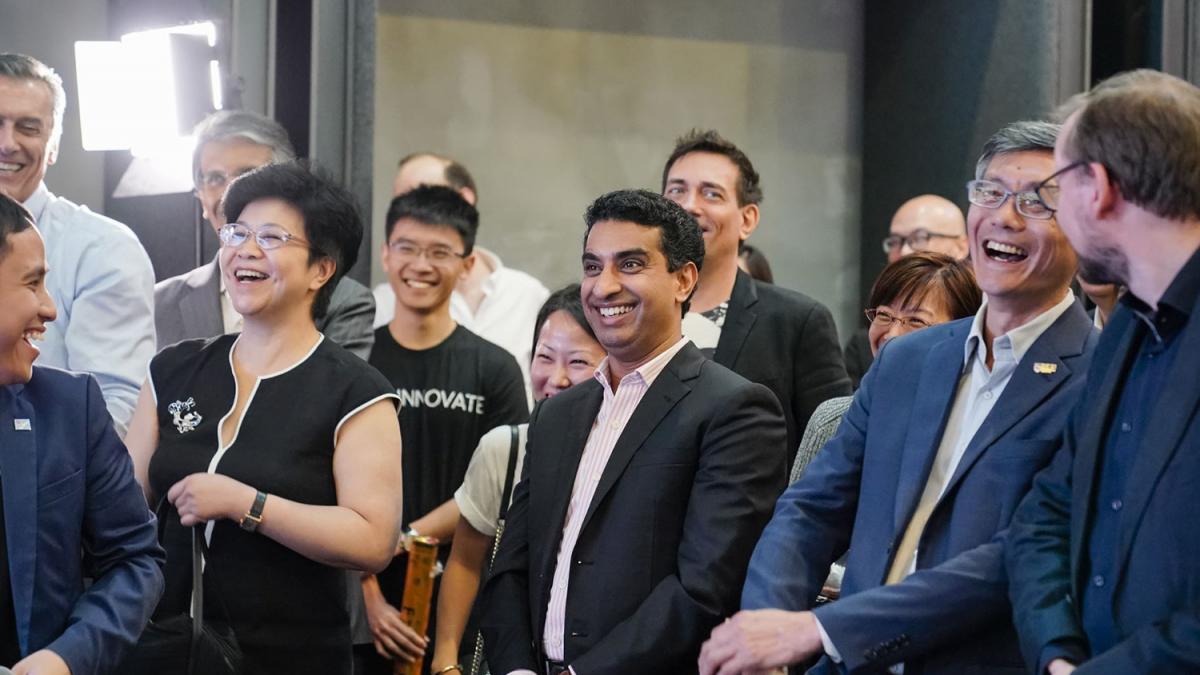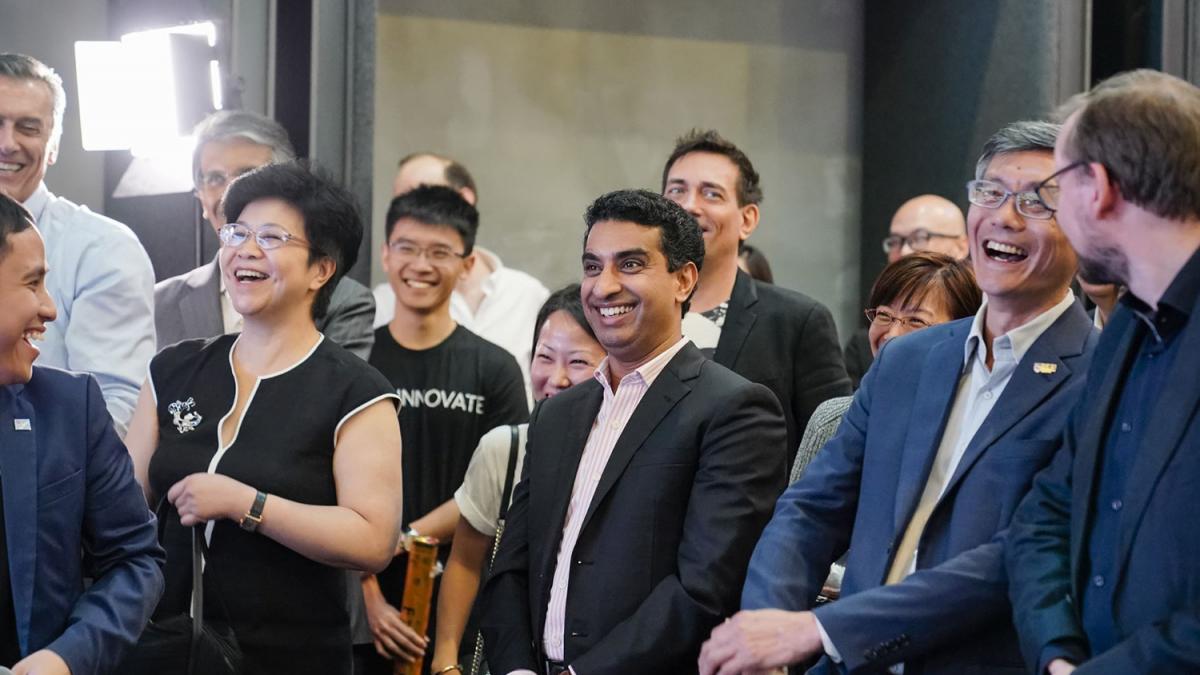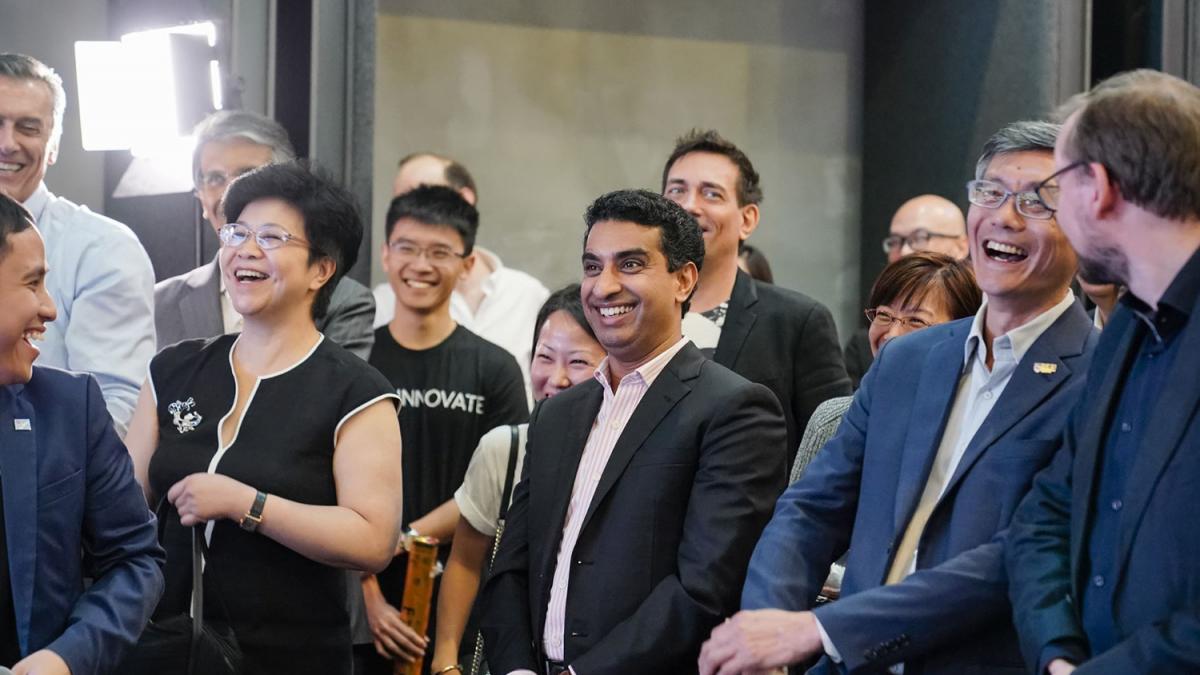 The crowd having a moment of laughter during Minister Heng's speech
Since our inception, we have invested in 45 deep tech startups and built a growing deep tech talent and community network of more than 23,000 individuals.
For deep tech startups to succeed, they will need a very well-established ecosystem. In Singapore, we are in the right direction – we are building that strong ecosystem that will help them to succeed.

Chou Fang Soong, General Partner, Pix Vine Capital
As we conclude a successful second year of operation, we look forward to creating more milestones and further strengthening our ecosystem. Minister Heng very aptly summarised this during his speech, "We are on the right path but there is always more that we can do." 
ICYMI: Highlights from our 2nd year celebrations  
 
Thank you everyone who has been part of our journey for the past two years! We are committed to use the full power of Singapore's ecosystem to help ambitious and capable people to build 'technology-intensive' products borne out of science research. Be part of our growing journey as we make a difference from Singapore for the world!