Back to all blogs
Sprouting a Passion for Data Science
Shirley Tan is an economist by training but switched to a career in data science where she now assists in the development of technological solutions for urban farming. In this chat with SGInnovate, the self-proclaimed logistician, shares how working at Archisen, a Singapore-based agritech company, has helped root her passion in data and Deep Tech. 
What got you interested in data and image analytics?
I started my journey in data and statistics after I graduated with a degree in economics in 2000. I went on to spend more than 10 years in different public sector organisations. 
To gain more exposure to different data analysis techniques, I decided to pursue a master's degree in Analytics at Nanyang Technological University (NTU) in 2016. There, I was exposed to artificial intelligence (AI) and machine learning (ML). 
A particular seminar course I took sparked my interest in image analytics. It exposed me to many practical applications for deep learning, like image object recognition and natural language processing.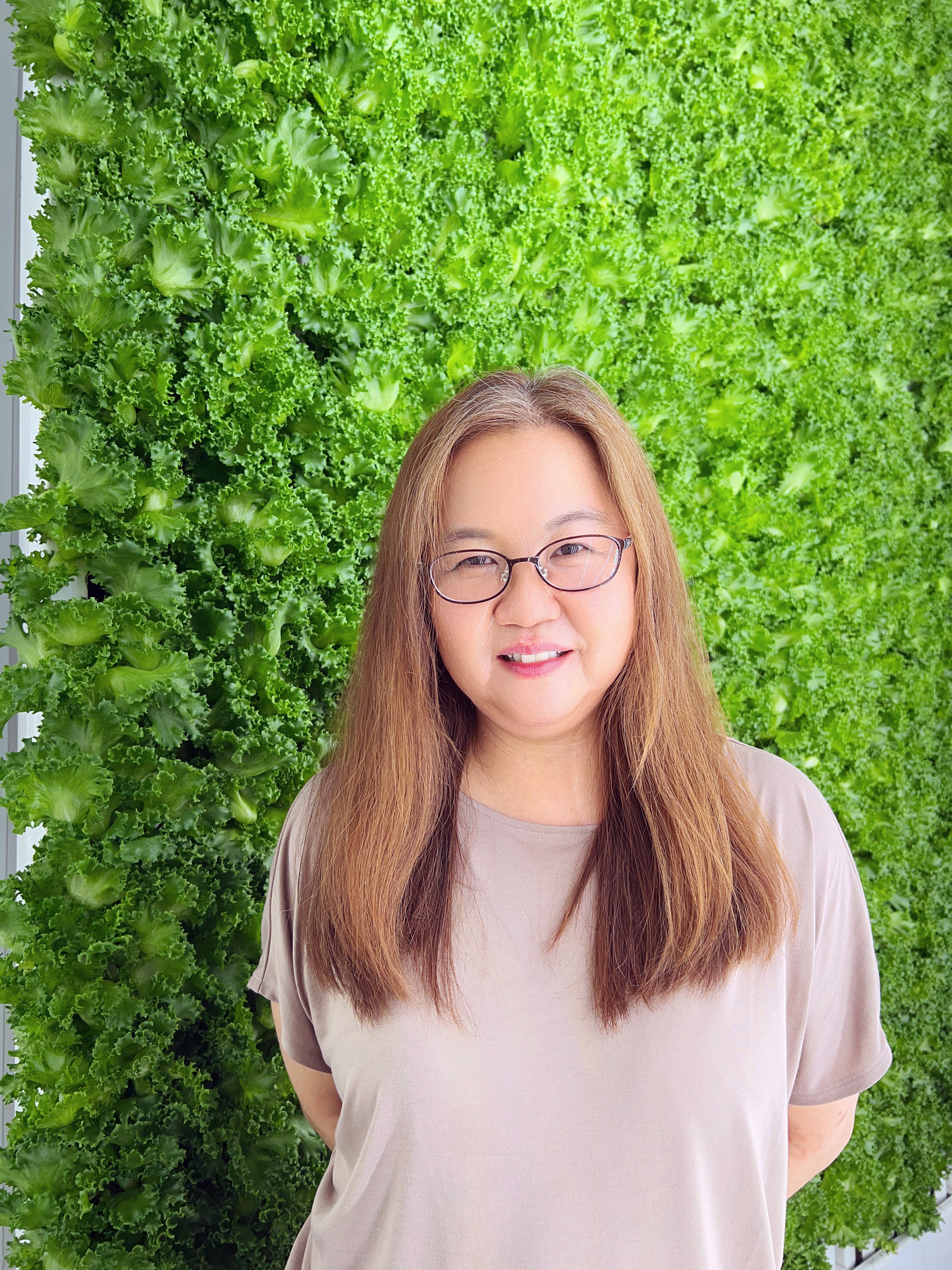 Tell us more about Archisen and your role there.
Here at Archisen, we grow fresh produce such as salad and specialty greens (you may have seen our mustard greens and ice plants on the supermarket shelves) which then reach consumers through online or offline platforms, such as Redmart and FairPrice Finest. 
As a local agritech company that designs, builds and operates high-technology farms, we use data to inform us of how the crops are doing and how we should manage and improve our processes.  
My job in Archisen is basically to facilitate the use of AI and ML for automation. I focus on using images to identify and quantify crop characteristics, also known as crop phenotypes, such as plant growth and anomalies. My day-to-day job entails collecting crop images, performing research in algorithms and implementing the models. 
Deploying deep technology such as AI and ML improves efficiency and optimises the use of resources. Automating the process of monitoring crops and identifying plant problems means that the agronomists do not have to conduct manual checks.  
Just Produce is Archisen's flagship brand. They produce salads and specialty herbs. Photo credit: Archisen's Facebook page  
Why do you enjoy working with data?
I like that it is able to provide inputs for more rational and informed decision-making, which I think is important for any organisation or individual. Using data and facts to weigh the pros and cons can help create a better information pool for organisations and individuals to make decisions with. 
Of course, I also like to discover things from the data itself, which may not always be apparent. To me, the satisfaction of discovering something you did not expect is the beauty of working with data. 
Was it difficult to adapt to your job Archisen since you came from a different professional background?
It was quite challenging but thankfully, I was given time to explore not only the ML and deep learning side of the job, but also plant health research. 
My job is not just about applying AI models; it is also about understanding new advances in AI modelling and deep learning architectures. 
With fast-changing technology and algorithms, there is never going to be an end to my learning. I am constantly learning as I go, and I frequently go through the literature to get myself up to speed and determine whether the approaches can be applied to plant health research. 
Also, when it came to plant health, I had to learn about the plants themselves. For that, I turned to my colleagues, who are experts, especially since I do not have green fingers! 
You've been working with data for a while now – how do you think the industry's understanding of data science and analytics has changed over the years?
The crux of data science has not changed in the sense that the intent of pursuing it is always wanting to have data to inform decisions. We always want data to support business proposals, to look at process improvements or to guide certain actions.  
However, I also recognise that data science has become more deeply embedded in our day-to-day operations, especially in Deep Tech sectors. There is now more automation, which allows us to easily translate our findings from the data and implement them. 
Increasingly, there has been growing attention towards building and maintaining systems that self-adapt and respond to the data.  
Learn more about how you can be a part of Singapore's fast-growing Deep Tech sector here: https://www.sginnovate.com/career-development-jobs