Well Beyond Wearables: Three Ways Biotech Promotes Better Healthcare
Monday, February 11, 2019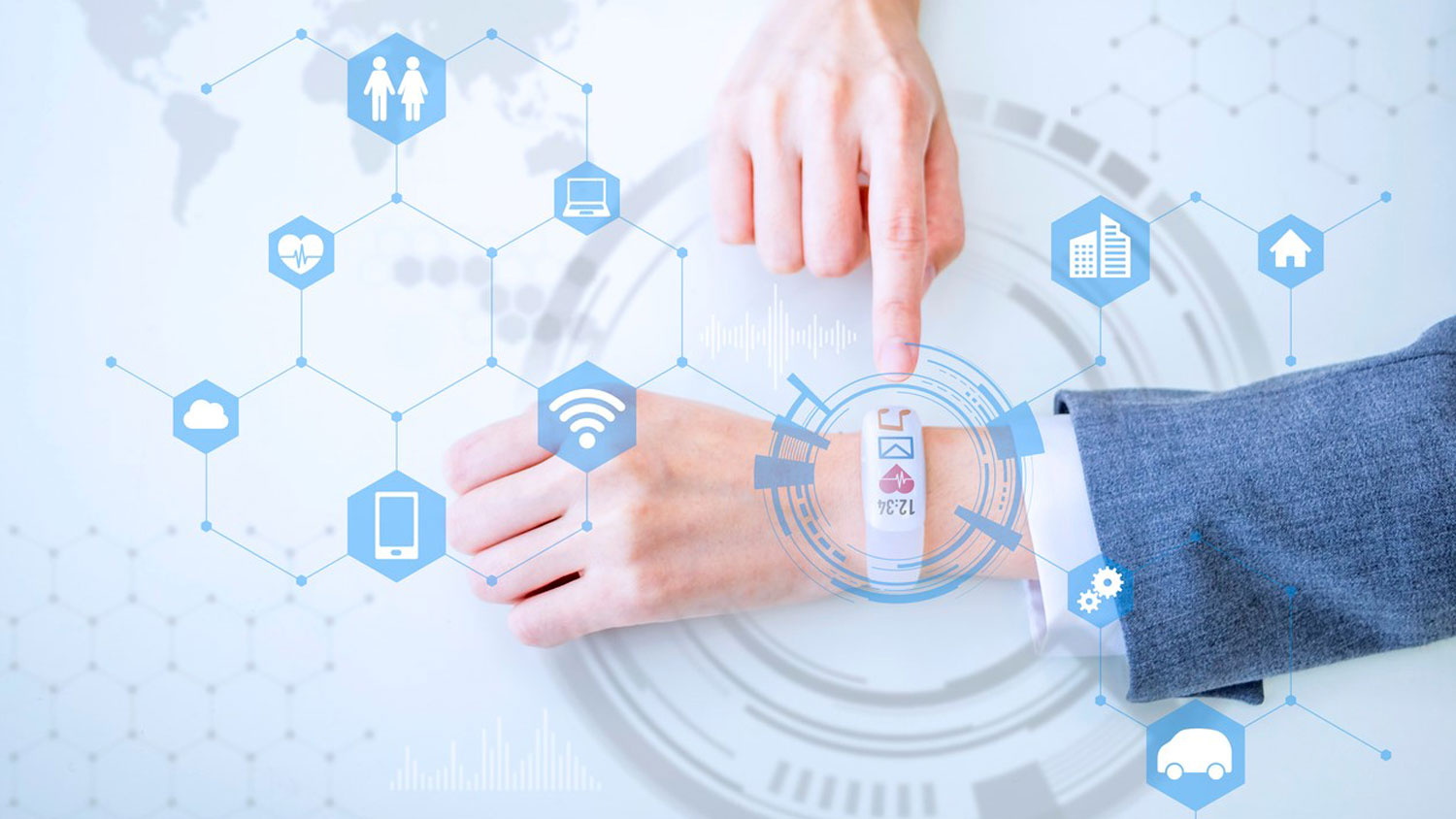 Topics: Investments, MedTech / HealthTech / BioTech, Startup and Corporate Open Innovation
Industry: Health and BioMedical Sciences
Forget counting steps and calories — connected devices are the new health assistants
---
In Southeast Asia where smartphones have practically become an extension of the body, a smaller, more discreet device is steadily gaining traction – wearable biotechnology.
What began as the mainstream Apple Watch or FitBit, connected tech devices today are not only growing more popular in this neck of the woods, but even going beyond their fitness-friendly foundations. Aside from counting steps and tracking how many calories you've burned in an intense Pilates class, wearable biotech devices are performing more health-critical functions — from alerting people for hypertension to monitoring a heart patient's vitals and identifying risk factors for lifestyle illnesses such as diabetes and heart diseases.
And that's just for starters. Here are three ways wearable biotech devices help to ensure people are in the pink of health:
Urgent Care: Patient Diagnosis Anytime, Anywhere
The diminishing cost of hardware, combined with cloud technology and the Internet of Things, is transforming healthcare. In Southeast Asia where nine percent of the world's population resides, wearables and other similar biotech devices can be game-changers as they become increasingly smarter and more targeted at specific health conditions.
Taking things to the next level are deep tech health companies like the Renew Group, which claims to have developed the world's first wireless electrocardiogram (ECG) patch. It is the group's answer to the lengthy process of getting the results of an electrocardiogram, a technology that enables doctors to detect and treat heart attacks, arrhythmia and other cardiac ailments. Traditional ECGs aren't exactly the picture of convenience as patients must travel to a clinic or hospital to get connected to a machine and wait, for several days, for a doctor to interpret the data.
The Renew Group's wireless ECG patch, which patients apply like a sticker onto their chests, transmits data collected to the cloud, where it can be analysed using machine learning algorithms made available to the patient's healthcare providers, thus eliminating the need for hospital visits. Such ability to stream data from the ECG's biosensor continuously and in real-time enables caregivers to monitor multiple patients more efficiently and attend to those who need attention at the most critical time.
Another Singapore company called WEB Biotech produces what it calls the world's first medical grade wearable ECG machine. Spyder ECG is a tiny white plastic device that is placed on the chest and is connected wirelessly to the wearer's smartphone. Much like the Renew Group's ECG patch, Spyder ECG also transmits data on to a cloud server. A web-based interface allows physicians to access the data from any wired PC workstation. It recently raised pre-series A funding to expand and scale into new markets. With these wearables, the days of clunky, inaccessible health technology may be numbered.

Our portfolio company, Web Biotech, demonstrates the use of SPYDER ECG
The Proactive: Better Sleep, Better Health
The importance of getting enough sleep cannot be understated. According to this article, sleep plays a vital role in physical and mental health, which includes helping heal and repair heart and blood vessels, as well as support healthy brain function. Ongoing sleep deficiency, the article further posits, can even raise the risk for chronic health problems.
Millennials are taking this fact seriously, with a growing number of young women especially turning to wearables to help track sleep patterns. According to this Inc. article, men prefer smart watches to be reminded of everything — from when their e-mails come in to doing more mundane tasks like standing up more or taking a deep breath, while millennial women — over 72 percent — only want wearables specifically for sleep tracking.
Wearables can track the depth of one's sleep, Rapid Eye Movement (REM) activity, and when paired with other devices, can even potentially point out why they're not getting enough deep sleep. Factors such as the amount of light or noise in a room are brought to, well, light, thus making them actionable. Certain wearables take this up a notch by waking people up only after they've left a REM state, thus ensuring quality sleep.
The Non-Invasive: No Need to Draw Blood
One of mankind's most burdensome diseases, diabetes, has become increasingly prevalent globally. Figures from the International Diabetes Federation reveal a higher prevalence of diabetes particularly in Singapore, rising from 8.2% in 2004 to 12.3% in 2013, surpassing other Asian countries like Hong Kong (9.5%), Japan (7.5%) and Taiwan (9.8%). As such, six percent of Singapore's healthcare spending (more than $1 billion a year) has been devoted to diabetes and its complications.
Thanks to digital technology, there are Southeast Asian health tech startups such as Health2sync and ConnectedHealth that enable physicians to track patients' progress for earlier intervention. Currently, these are largely done through mobile apps, but inroads in deep technology may make it possible to monitor insulin levels — traditionally done by drawing blood through a finger prick — more effectively and non-invasively.
Joseph Wang of the Department of Nanoengineering at the University of California, San Diego, reports traction being made in producing "skin-worn flexible devices" that monitor blood glucose non-invasively, using electrochemical sensors — strapped or worn on the skin as a patch or even a tattoo — which can transmit data wirelessly to handheld devices.
More complex wearables in the quieter field of deep technology are gaining traction and slowly changing the healthcare landscape. The technology has gone beyond fitness — encouraging its wearers to get more active — and is taking on an even bigger challenge: becoming digital health assistants that have the potential to not necessarily cure but help people better manage chronic illnesses, and minimise or even avoid relapses and long-term complications.
At SGInnovate, we curate many events around medical and biotechnology regularly. Be part of our conversations.
Tricia V. Morente
Topics: Investments, MedTech / HealthTech / BioTech, Startup and Corporate Open Innovation
Industry: Health and BioMedical Sciences


Share this with your network!