The Digital Feed Episode 3: FoodTech Trends and Investment Opportunities, According to a VC
Tuesday, November 10, 2020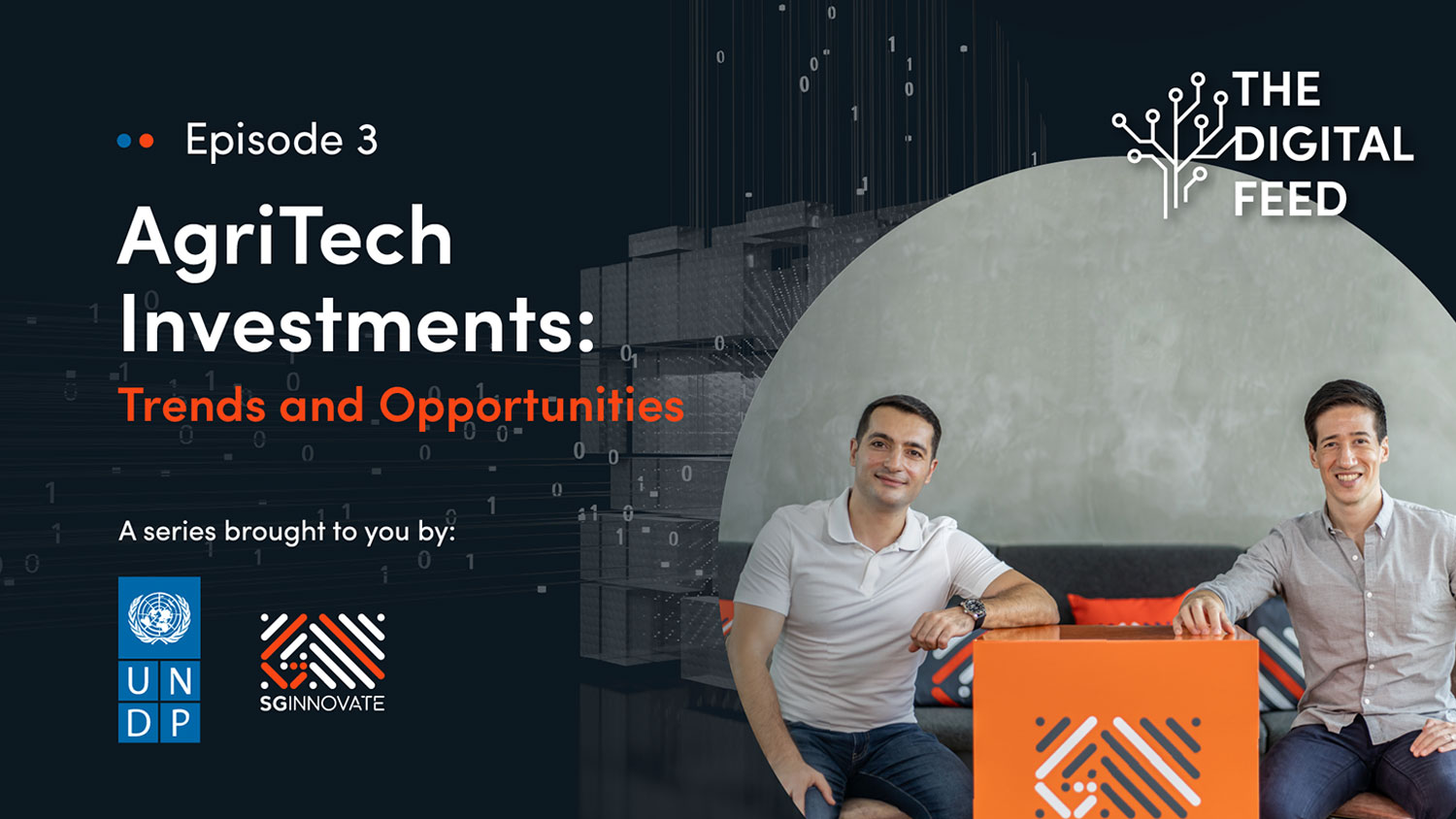 Topics: Deep Tech for Good, Investments, Startup and Corporate Open Innovation, Sustainability
Industry: AgriFood
Learn about the trends and opportunities in the food and agriculture sector from a private investor's perspective here.
Despite its essentiality for human existence, the food and agriculture sector has long been overlooked by investors. However, venture capital (VC) investments in the agri-food sector have seen a big jump in recent years, reaching USD 20 billion in 2019. To gain a private investor's perspective on some of the trends and opportunities in this space, we spoke to John Friedman, Asia Director for AgFunder, a leading venture capital firm investing in food- and Agri-tech.
While most investments cater to developed markets, developments in the sector can also benefit a large number of smallholder farmers in emerging markets. According to Friedman, technologies such as mobile phones and satellite imagery, which build on existing infrastructure, can deliver value to smallholder farmers by "democratising knowledge". "[Everyone] is connected, one way or the other," remarked Friedman, speaking about the rapid penetration of mobile phones in Asia and Africa.
Explaining AgFunder's criteria for investing in startups, Friedman stated that apart from the usual prerequisites like having a unique solution and conviction among founders, they are increasingly looking at aligning investment with impact. "Companies that are able to articulate and quantify [their impact] will be able to attract more investment dollars and have a more sustainable business model than companies which neglect those performance metrics," he noted.
One of the more popular areas of investment in the FoodTech space, Friedman highlighted, is alternative proteins. VC investments in alternative proteins exceeded USD 1.4 billion in 2019, and Friedman believes that the consumption of alternative proteins will exceed that of conventional proteins by 2050.
If you prefer to listen to an audio-only version of these episodes, check out our podcast channel on Spotify here.
This article was first published here. The Digital Feed is an interview series in collaboration with UNDP Global Centre for Technology, Innovation and Sustainable Development in Singapore. This series will delve into the latest developments, trends and insights in AgriTech and the food space.

Topics: Deep Tech for Good, Investments, Startup and Corporate Open Innovation, Sustainability
Industry: AgriFood


Share this with your network!