Back to all blogs
SGInnovate Investors' Night: Investing in the decade of healthy ageing
As the world's population ages at a faster pace, there is greater urgency in helping people grow old well. The right technology can help achieve this goal of healthy ageing, a topic that was discussed at the latest SGInnovate Investors' Night on June 29.
Moderated by SGInnovate's Chief Executive Officer Dr Lim Jui, a diverse panel of investors, corporates, and startups in healthcare agreed that it was more practical to invest in solutions such as telemedicine and early diagnosis to prevent illnesses and improve lives – before looking at advanced technology that deals with reversing the ageing process.
New environment for startups
Global uncertainties continue to deter investors, and the markets have reflected this pullback – the S&P 500 fell 3.88 per cent in June 2022 to its lowest level since March 2021.
Initial public offering (IPO) activity has come to "a grinding halt" in recent months, noted Dr Amit Kakar, Senior Partner and Head of Asia at Novo Holdings.
Startups are aware that there is a fight for quality in a market of limited takers. They know that they must reassure not just investors but also the end users. In the same vein, venture capitalists are doing more homework before financing startups in the healthcare industry.
Healthcare technology startups are, however, pushing ahead. The panellists shared that the scene is still thriving even as late-stage funding for startups has declined as investors are looking for a clear path to profitability, rather than just high revenue growth.
In fact, many viable digital solutions are being piloted in the wake of the COVID-19 pandemic, which changed how the world provided healthcare in major ways.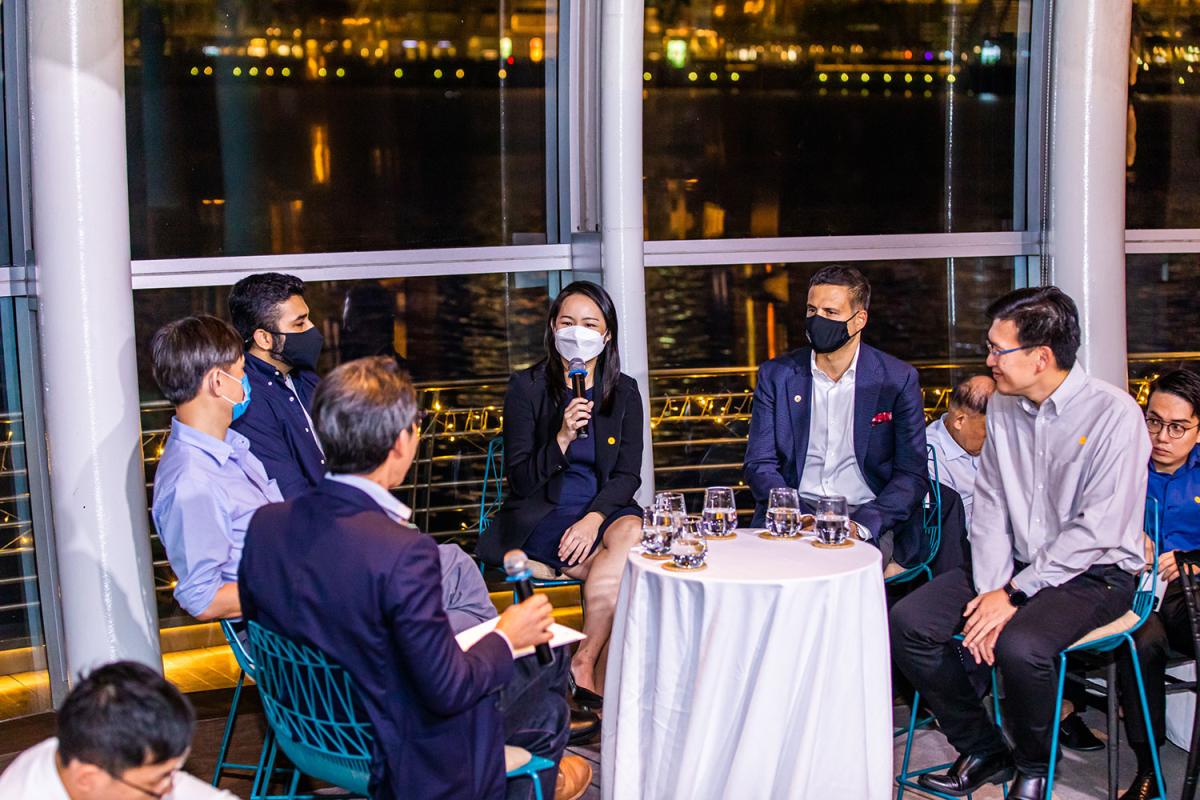 (Clockwise from left) Dr Lim Jui, CEO, SGInnovate moderating a panel on healthtech advancements and investments with Mr Chik Wai Chiew, Mr Anvesh Ramineni, Dr Ho Wen Qi, Dr Amit Kakar and Dr Tan Min-Han.
Long term opportunities for investors
Across the world, people are rethinking healthcare. Chronic disease management platforms and step-down care solutions have become more commonplace.
Singapore "has the chops" to become a biomedical science hub for such innovations, said Dr Lim from SGInnovate. Its strength in research and development helps to draw the brightest talent, giving it a competitive edge.
Investors are also keeping their eye out for companies that address chronic ailments head-on with technology, as early intervention ensures a higher chance of continued quality of life. These include predictive diagnostics that flag risks of stroke and cardiac disease so that patients can get treated before illnesses strike.
"Our investments in this area are long term," said Dr Kakar. "We have the tenacity as long-term investors to keep on investing in this space."
Another area that investors are interested in is the use of technology to improve end-to-end patient care. For instance, telemedicine to improve medical access in larger countries is on the cards. This way, people can reach medical experts remotely rather than wait for in-person consultations – which may be too late for some.
However, startups must do more to convince customers of their product's effectiveness, noted Mr Anvesh Ramineni, Managing Director at MassMutual Ventures. While Asian healthcare institutions have accelerated their adoption of novel solutions, he said investors in this region want to see more clinical data, compared to what their Western counterparts demand, before making any decisions.
For now, Mr Chik Wai Chiew, CEO and Executive Director at Heritas Capital, believes that the current pace of healthcare innovation allows investors to quickly identify if a product has the potential to solve a pressing need within a reasonable period. Those that seem too far-fetched – such as reversing ageing – may draw little interest for now.
"(It's) not quite realistic to find solutions for huge long-lasting issues within this time frame, so we decided to take a more practical approach while waiting for the science to develop," he said.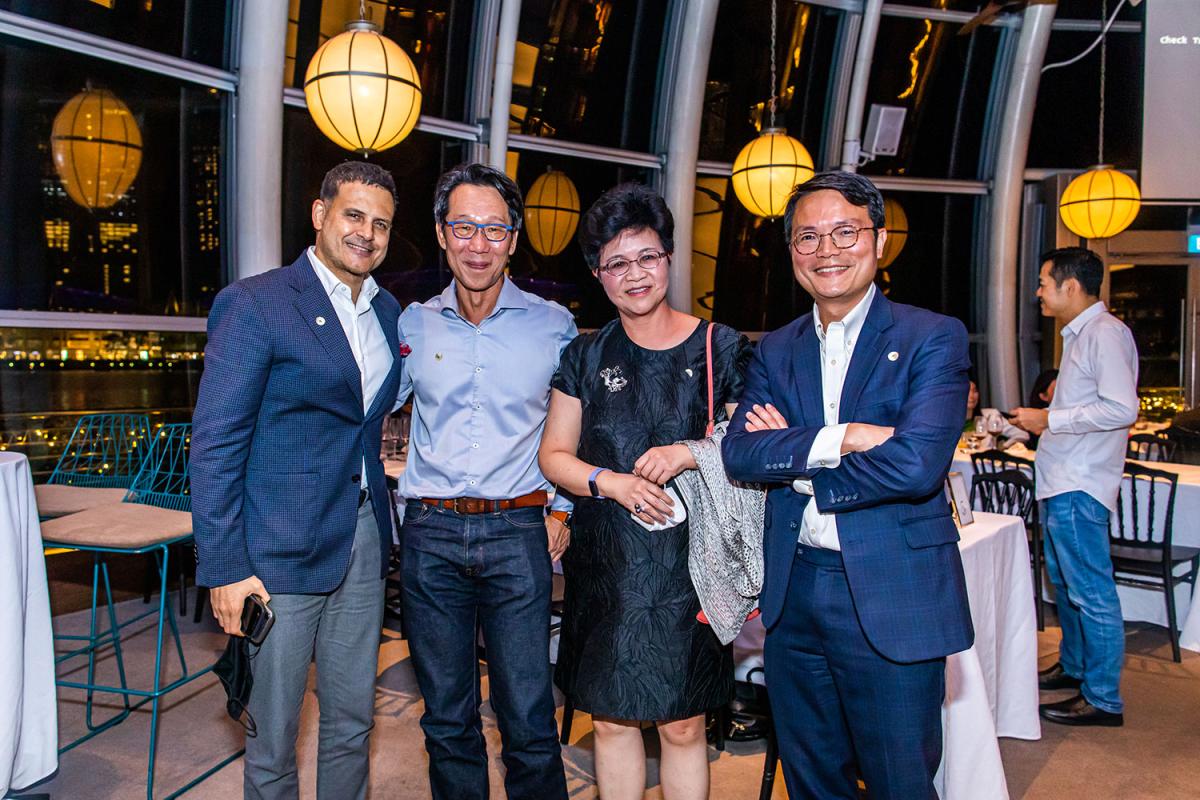 (From left) Dr Amit Kakar, Senior Partner, Head of Novo Holdings Asia, Dr Lim Jui, CEO, SGInnovate, Ms Yong Ying-I, Chairman, SGInnovate,
Mr Hsien-Hui Tong, Executive Director - Investments, SGInnovate.
"Age-tech" remains a work in progress
What must be noted, said the panellists, is that "age-tech" is not all about turning back the clock. Some advances include going beyond primary care to deliver secondary and tertiary care – such as more specialised treatment – at home.
"In age-tech, the biggest thing people are solving for now is ageing at home. Patients don't want to go to a retirement home or hospital," observed Mr Ramineni.
Not only will this help people to be more at ease in a familiar environment, decentralising treatment also reduces bed shortages in hospitals, which were already struggling with capacity issues before the pandemic.
To defy ageing, however, requires large capital and a lot of time and space to grow the technology. Data is also crucial to prove efficacy.
While studies have been conducted to de-age cells in mice, extrapolating the results would be inaccurate. Testing such technology on humans would be the "gold standard", said Dr Tan Min-Han, Founder & CEO of Lucence. But the world is not ready to take that step yet.
"A key pain point is the lack of objective markers of ageing," he said. "The right marriage of age and treatment is a process that's going to take a lot of engagement with (the pharmaceutical industry)."
The sector is a work in progress, which will continue to surface new solutions that could revolutionise healthcare in the coming years.
"Age-tech is not exactly science fiction as we have been working with stem cells since the earlier days," said Dr Ho Wen Qi, Vice President at Lightstone Ventures. "But it takes years for the research to be well-founded, so we need to provide companies with the best platform to develop innovative science."