Back to all blogs
Thoughts from a Summation Programme Apprentice
Shen Yue, a recent apprentice with SGInnovate's Summation Programme, shares her experiences as an apprentice at Singapore-based artificial intelligence company Dathena.
Inspired by the Greek symbol for summation (Σ), SGInnovate's Summation Programme aims to help students summarise their skills and knowledge in Deep Tech during a three-to six-month-long apprenticeship.
A curated group of students from local and overseas institutes of higher learning are placed within Deep Tech organisations across Singapore through this programme. There, the students can consolidate their knowledge and skills into a practical learning opportunity before entering the workplace.
One recent graduate from the Summation Programme is Ms Shen Yue, a final year student at the National University of Singapore's School of Computing. As an apprentice, Shen Yue interned from December 2018 to April 2019 at Singapore-based artificial intelligence (AI) company Dathena, which uses AI to protect data and manage privacy.
Shen Yue shares with SGInnovate what led her to apply for the Summation Programme, and how she has benefitted from her apprenticeship at Dathena.
What inspired you to major in business analytics as an undergraduate student?
Since an early age, I discovered that I had an innate curiosity towards numbers. I could immerse myself in mathematical formulae for days, digging to find the treasures hidden within them. I have always been interested in finding out how they work.
Later, as a teenager, I was awarded a full scholarship by Singapore's Ministry of Education to move from China to Singapore – continuing my secondary school education here under their Science and Mathematics Talent Programme.
During those years, I noticed subtle changes in the business markets linked to the emergence of big data. Hence, when I learnt that NUS had just started a new major in business analytics, I leapt at the opportunity to join the big data revolution.
How did you become an apprentice with the Summation Programme?
SGInnovate contacted me via LinkedIn. The programme description was attractive—it was an opportunity to work on machine learning and deep learning projects at a Deep Tech startup.
Many of my friends have worked or interned at startups before, so I was curious to find out more about the working style and culture of a startup. In addition, I wanted to work as a professional data scientist in the future, so I figured I needed more exposure.
After browsing through the programme's website and reading about the companies participating in the programme, I became interested in certain projects, so I decided to give it a try although the selection process looked daunting—a coding test plus multiple technical interviews. When I received an offer from Dathena, I immediately accepted their offer without any hesitation.

 
What was your overall experience like on the Summation Programme?
Working with Dathena was a superb experience for me. I was exposed to cutting-edge machine learning and deep learning technologies and given many opportunities to improve the company's products. This is something I appreciated as I may not have had the same opportunities in a larger company.
In particular, I received a lot of help from my mentors, Dr Tetiana and Ms Prisca, as well as colleagues in the data science team. I had a great time interacting with my colleagues, who come from diverse backgrounds, including Switzerland, France, Morocco, South Africa, China and Singapore. The data science team also organised weekly talks on topics in technology, society, linguistics and psychology. These talks were insightful as they gave me the chance to acquire new knowledge in various fields.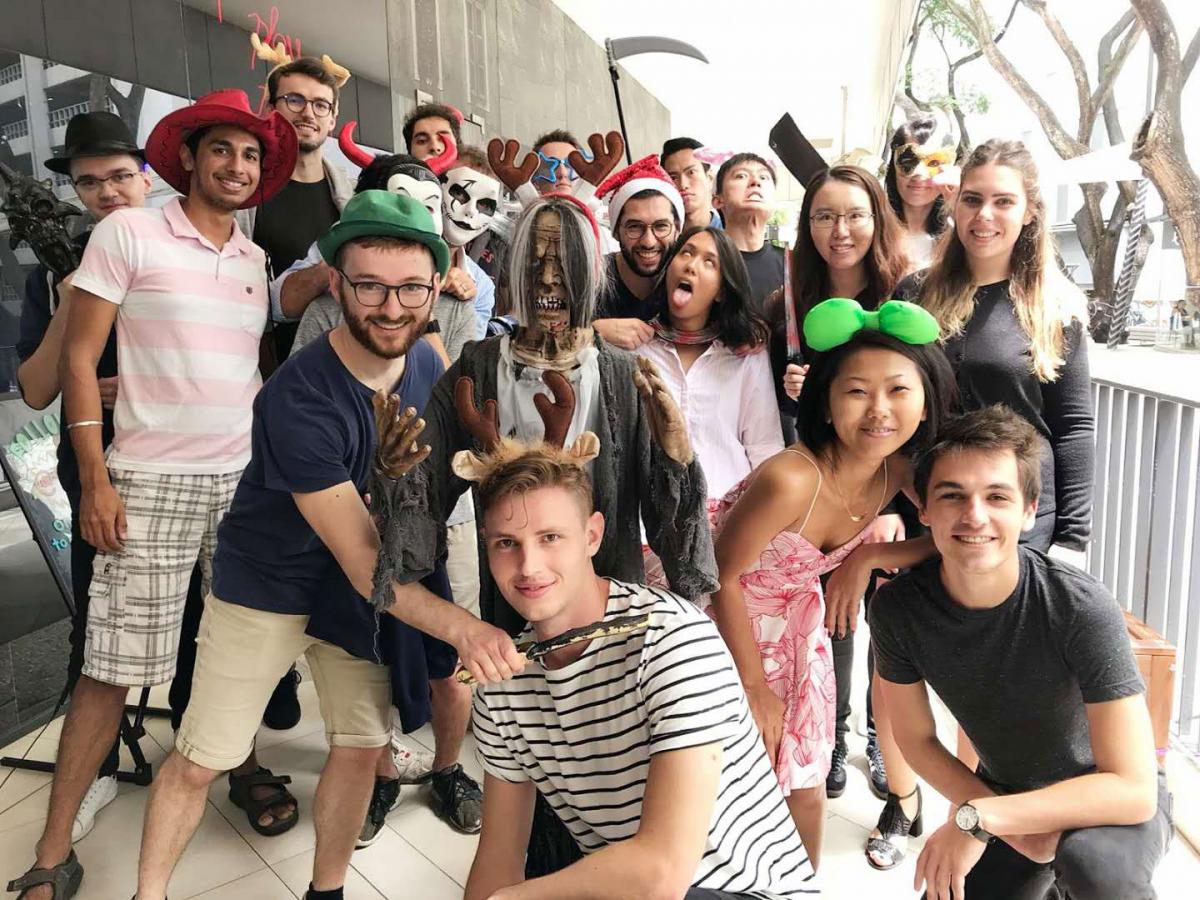 Shen Yue (second row, second from right) with the Dathena team at one of their gatherings
The Summation Programme team also organised plenty of team bonding and learning sessions for the apprentices. I joined their deep learning camps and learnt how to build my own neural networks from scratch. There were also monthly activities for the Summation apprentices to gather and share our personal apprenticeship experiences. These interactions helped me to understand better how the other startups function and what were some of the challenges my fellow apprentices faced. I really appreciated how the Summation team never failed to check in with us regularly to get feedback from both the mentor and mentee.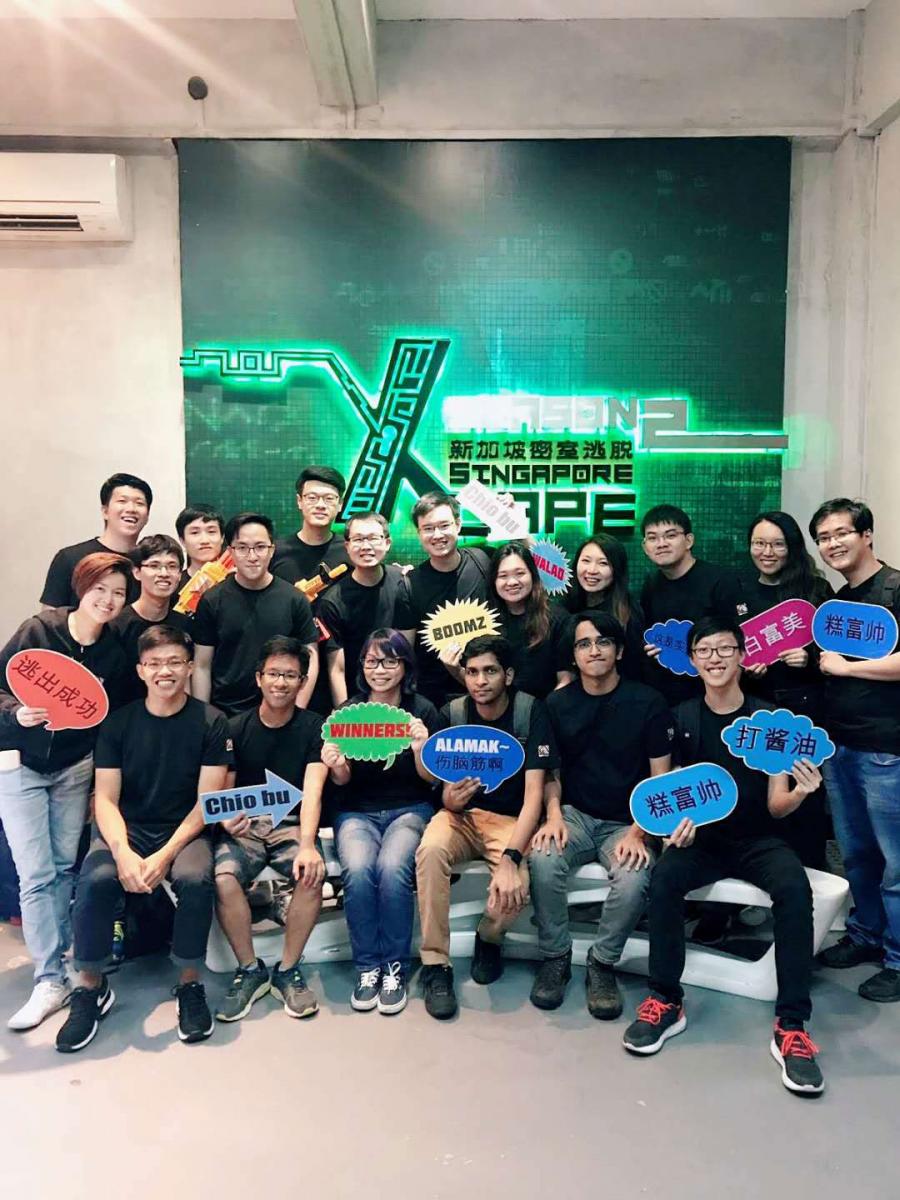 The SGInnovate team with the Summation apprentices at one of the monthly outings
How can we encourage more women to pursue Deep Tech careers?
Dathena recently held an event called 'Women in AI', where I was an activity facilitator, and I got to network with like-minded AI enthusiasts from various industries. The majority of the attendees were either very curious or passionate about applying Deep Tech in their careers – this is an encouraging sign. Such events are great opportunities for networking and raising awareness about AI.
Another way is to start engaging women in the workplace. Take Dathena for example, they have group activities where everyone is encouraged to participate, and a great working environment where the opinions of female colleagues are well respected.
What are the biggest lessons you've learnt from the Summation Programme?
I've always dreamed of becoming a data scientist and the Summation Programme made me more determined to pursue a career in data analytics.
The programme also helped me to see my own limitations in terms of the depth and breadth of my current knowledge. For example, each time we brainstormed as a group about improving machine learning and deep learning algorithms, I realised that there is so much more I must learn in order to contribute significantly. Therefore, after my degree, I will be pursuing a master's degree in Analytics and Management at the London Business School.
Do you have any parting comments for potential applicants?
Take the leap and apply for the Summation Programme to meet and learn from like-minded individuals who are passionate about Deep Tech.
Our Summation programme enables apprentices to work in technology-intensive companies on Deep Tech projects such as AI, machine learning, and deep learning. Applications for our next run start in August. Be a part of this journey here!