Back to all blogs
A Virtual Blueprint for Success
It's not all fun and games with virtual reality—Singapore startup VRcollab is shaking up the construction industry with its VR approach to building design and review.
It's not all fun and games with virtual reality—Singapore startup VRcollab is shaking up the construction industry with its VR approach to building design and review.
Although teleportation and time travel still belong to the domain of science fiction, virtual reality (VR) technology has enabled some approximation of both. Just by putting on a head-mounted device, one can be transported to another place and time. If a picture paints a thousand words, VR promises to be the medium for an endless stream of novels.
 
While VR is generally associated with the gaming industry, the ability to show rather than tell is also immensely useful in the architecture, engineering and construction sector. Two-dimensional blueprints may provide an outline of a structure, but nothing compares to being able to view a space in three dimensions or—even better—walk within its walls, long before a single real brick is laid. With the software developed by Singapore-based VR solutions firm VRcollab, this is now a reality.
Our software allows a virtual environment of a building model to be created from Autodesk Revit or Sketchup, two commonly used pieces of architecture software," says Mr Tee Jia Hen, VRcollab's founder and CEO. "It's a tool that empowers industry professionals to better communicate ideas and troubleshoot problems using VR.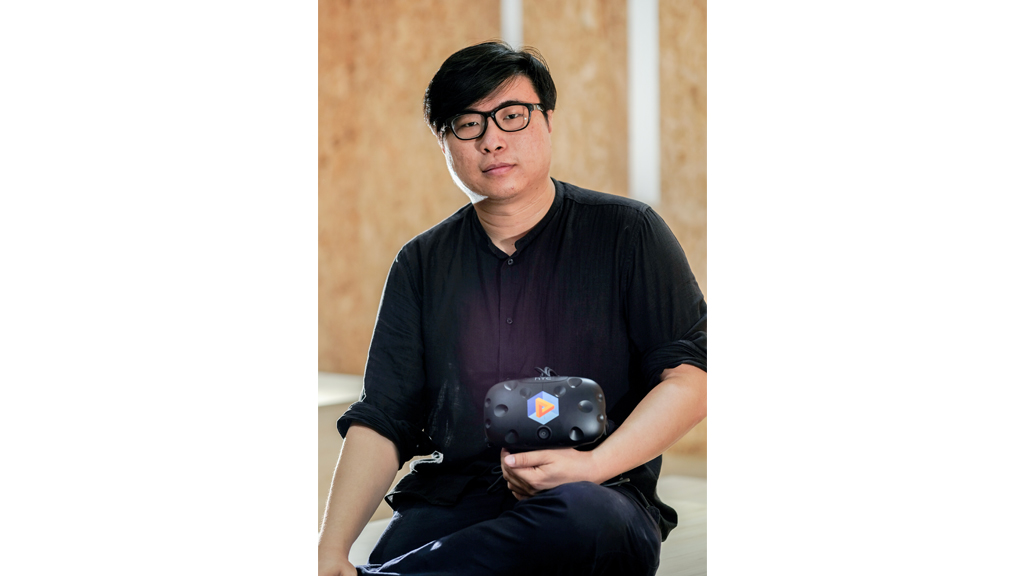 Mr Tee Jian Hen, VRcollab's Founder and CEO
Building on a passion
A software engineer by training, Mr Tee had already been tinkering around with an Oculus Rift headset before founding VRcollab. Using open source computer graphics software, he developed "some VR Pacman stuff just for fun". What started out as a hobby eventually evolved into a vision to connect VR enthusiasts and expertise in Asia, which led to him co-founding with Don Anderson an interest group—AsiaVR Association—a non-profit association dedicated to the advancement of VR technology in the region.
At around the same time, I joined Entrepreneur First. That was how I met Yi Wei," says Mr Tee, referring to Mr Gong Yi Wei, an expert in network systems who currently serves as the chief technology officer of VRcollab. The pair hit it off immediately and co-founded VRcollab shortly after, in September 2016.
Just over a year later, the two-man team has tripled in size and scaled up its ambitions. VRcollab now counts among its clientele, industry heavyweights Sembcorp and the Building & Construction Authority of Singapore, as well as renowned architecture firms LAUD Architects and ID Architects. Surfacing at a time when the construction industry is increasingly keen on adopting digital technologies into its value chain, VRcollab's software has found a sweet spot in the design and review process of construction planning.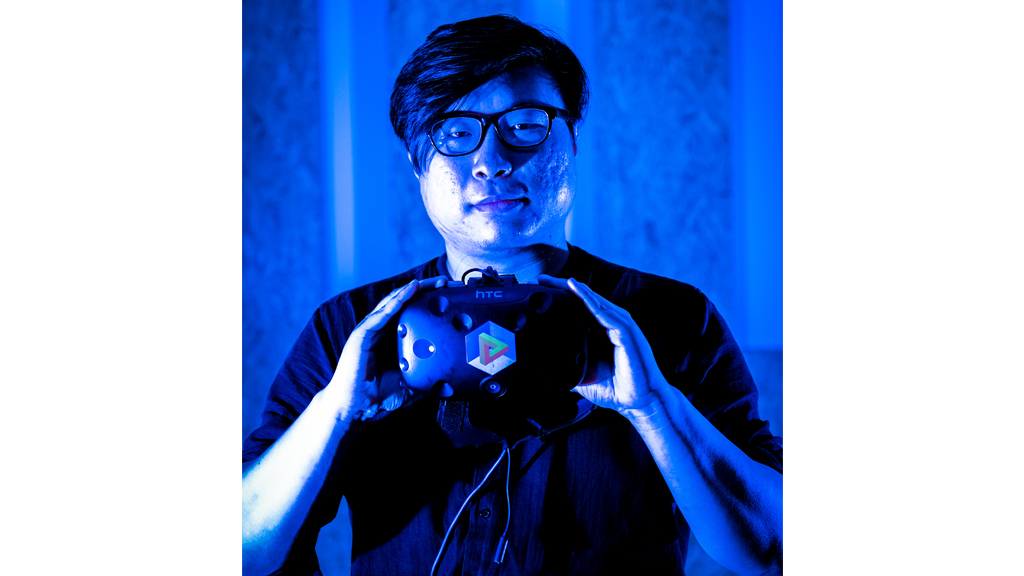 A concrete improvement
During the design and review phase of a construction project, architects and building design consultants often work hand-in-hand with property developers and building managers to flesh out all the minute details that will go into the final structure. Building information modelling, or BIM, is the language they converse in, though not everyone is equally proficient in its grammar and syntax.
Basically, BIM is a three-dimensional model of the building, plus information attached to it," Mr Tee explains, citing examples of the building specifications contained within the BIM format—the angle at which the door swings, the brightness and wattage of the lighting, the height of the ceiling and more.
"However, the BIM software itself is quite difficult to navigate and explore. This means that people like the building managers, who will eventually be responsible for the operation, maintenance and assessment of the cost structure of the building, may have difficulty accessing this wealth of information," he adds.
What VRcollab's software does, then, is unlock the content of BIM by immersing the design and review team into a VR representation of the building, with all the information about individual parts intact. By donning the commercially available HTC Vive headset and wielding the accompanying motion-tracked handheld controllers, multiple individuals, regardless of their geographical location, are able to view and interact with the virtual environment. Virtual structures can be measured and annotated simply by pointing and clicking in their direction, making it convenient and intuitive to indicate changes that need to be incorporated into the design plan.  
After the VR session, the software automatically generates a BIM collaboration format document containing all the annotations made," says Mr Tee. "A revised BIM model can quickly and easily be reloaded into VRcollab's software once more, and the design-review process is repeated, allowing rapid iteration of the building plan until an optimal result is achieved.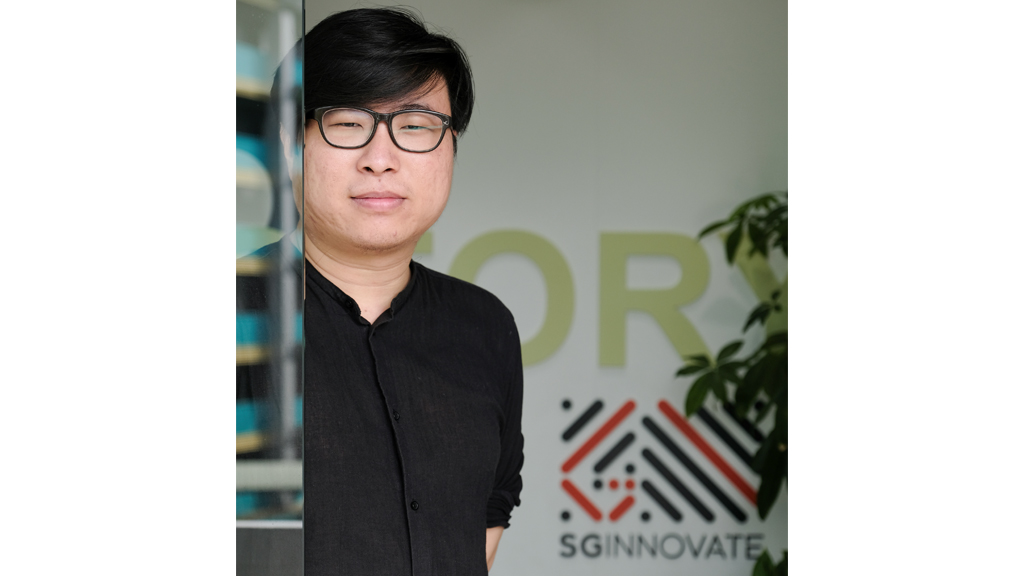 Mr Tee Jia Hen at SGInnovate's BASH office
Strong foundations for growth
Instead of relying on human imagination, VRcollab's software grants credence to the phrase "seeing is believing". In doing so, it does not only save time, but also reduce the likelihood of downstream problems arising. These factors culminate in faster construction at lower costs.
With the long-term benefits of VR-assisted construction planning, Mr Tee is optimistic that more building and design consultants will be convinced of the value of VRcollab's software. The Singapore government's push towards digitalisation in the construction industry has also been timely for the growth and expansion of the company.
 
In addition to local expansion, VRcollab is looking beyond Singapore's shores to court overseas markets and expand its client base. A reseller has been engaged to promote the software in Brazil, and Mr Tee is in talks with partners to break into the Chinese and Indian markets. Going forward, he can also see VRcollab's software being integrated into the workflows. The maritime sector, for one, requires the modelling of tight confines and functional spaces when designing container ships. VRcollab excels in doing just that.
We have a strong competitive advantage in our technology. If you look at our team, we are all technically competent, and that's why we are able to deliver good VR solutions," says Mr Tee.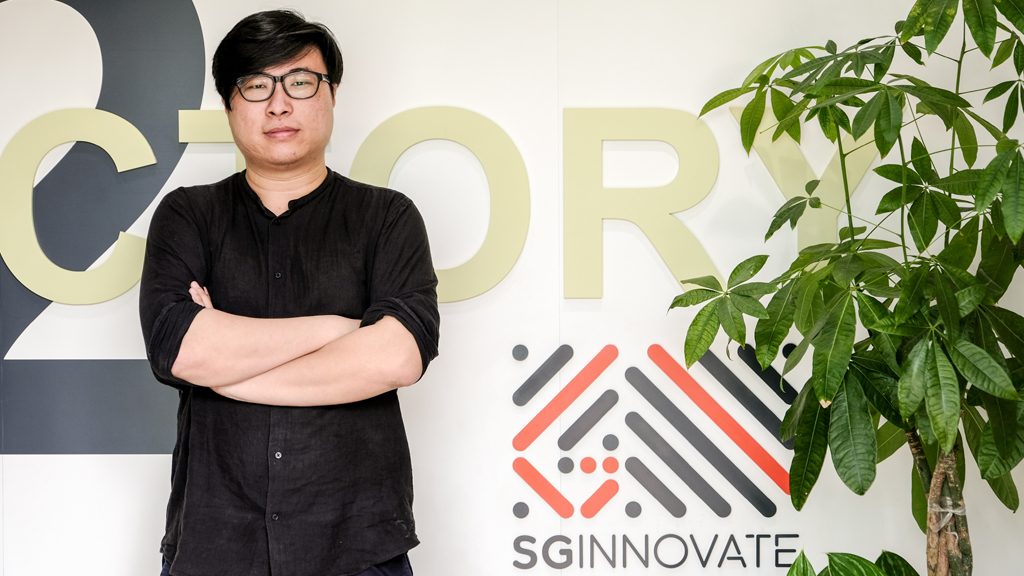 Mr Tee Jia Hen on SGInnovate's immense support, linking VRcollab up with people in the industry and providing VRcollab with financial and operational advice
However, he acknowledges that a business also needs to have good sales and operational practices to excel. "This is where SGInnovate has been immensely supportive, linking us up with people in the industry and providing us with financial and operational advice. It really helped VRcollab take off as a company."
 
VRCollab is a company that was built from the first cohort of EF Singapore. The application to join the fourth cohort is open till 29 July 2018.