What 5G Will Mean for Singapore's Startup Scene
Wednesday, July 08, 2020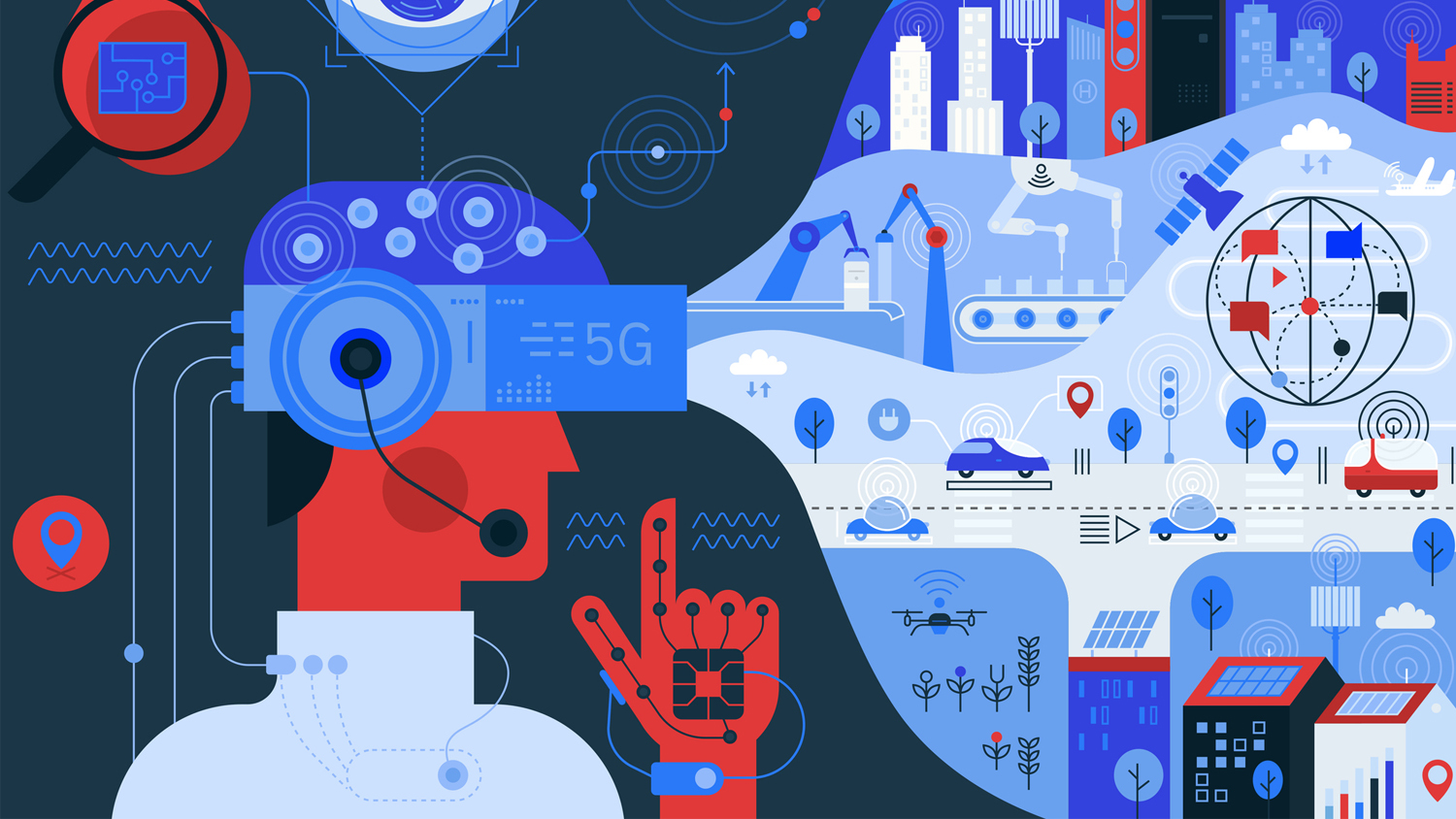 Topics: AI / Machine Learning / Deep Learning, Data Science / Data Analytics, Investments, MedTech / HealthTech / BioTech, Startup and Corporate Open Innovation, Talent and Mentoring
Industry: Built Environment (USS)
For years, Singapore has been the darling of Southeast Asia's startup scene. And with its awarding of 5G licences in April, the spotlight on the country is shining even brighter.
5G will be a game-changer globally, creating jobs and revitalising economies. Around the world, it could create 22.3 million jobs and contribute US$13.2 trillion to the economy, according to an IHS Markit study. The same holds true for Singapore—Mr S Iswaran, Minister for Communications and Information, says a "world-class, secure and resilient 5G infrastructure" will be "the backbone of our digital economy".
Singapore aims to attain 5G coverage for half of the country by the end of 2022, and nationwide coverage by 2025. Startups here have much to look forward to, as 5G capabilities will accelerate innovation in Deep Tech by supporting machine learning (ML) and the Internet of Things (IoT) at scale, and at the edge.
Why 5G Will Unlock Use Cases and Innovation at the Edge
5G allows massive machine type communication, which means devices will be able to generate and share data over wired and wireless networks without the need for human control. This communication will be ultra-reliable and have low latency or delay—one millisecond for Ultra-Reliable Low Latency Communication scenarios (like remote surgery) and four milliseconds for mobile scenarios, according to standards set by the International Telecommunication Union.
Through network slicing, 5G providers will be able to create portions of independent networks tailored to specific use cases. Think, for example, a fully automated factory, an autonomous car, or remote medical operations.
What this means is that 5G will unlock countless possibilities of computing at the edge. Powerful computing and decision-making can be done on devices, not tied to a computer or smartphone. This is especially useful in emergencies and disaster situations where every second of delay in communicating data has an impact on many lives.
But it can also transform everyday processes. For instance, paying for things and getting to work can be automated by machines, barely requiring human hands to intervene. Business processes can benefit, too. Imagine the wealth of data machines and supply chain movements can transmit, and the business decisions that can be made based on the insights.
Let's take a closer look into the possibilities 5G will unlock for specific startup sectors in Singapore.
Implementing End-To-End Blockchain Solutions for the Supply Chain
Blockchain solutions for supply chain management problems typically come hand-in-hand with IoT and big data. 5G will help these solutions overcome their scalability issues, thus paving the way for their wide-scale adoption.
For instance, IoT sensors provide visibility into the movement of goods, from warehouses to ports and distributors. Every player within the chain can securely verify the status of the cargo on the blockchain's immutable ledger, ensuring transparency and preventing fraud, theft, and tampering. The data collected through the sensors can be analysed to provide crucial insights, such as identifying and predicting inefficiencies.
DiMuto is one startup that enables the tracking and tracing of physical products for global supply chains. Through product tagging, it turns physical goods into digital assets. Relevant trade information for each digitised product is stored on the blockchain, complete with immutable
Autonomous Vehicle Technology Will Move Closer to Production
Last year, Singapore's Land Transport Authority extended the country's testbed for autonomous vehicles. Such vehicles require real-time edge computing, which will be enabled by 5G. They will also need intelligent and robust control systems, as well as sensing technologies.
NoPilot, for example, is developing deep-learning software that uses scalable neural models trained within computer simulations. The software will enable the automation of not just cars, but also commercial vehicles like agricultural machines and delivery fleets.
On the hardware front, one startup to watch is Hertzwell, which is creating high-resolution, aerospace-grade radar systems for use in autonomous vehicles. The company promises to improve the resolution of 3D image detection by radar systems to improve their ability to distinguish between different types of obstacles on the road.
Fintech Firms Will Think Like Lifestyle Brands
Thanks to the Monetary Authority of Singapore's regulatory sandbox, the country has become a fintech powerhouse in Asia. With their ability to support massive IoT, 5G networks will speed up the adoption of ubiquitous banking, where financial services will be embedded everywhere, such as in mobile devices and wearables.
Small-scale projects and proofs-of-concept are already in place elsewhere, and it is only a matter of time before we see such developments in Singapore, too. For example, in Australia, WestPac bank collaborated with surfer Hayden Cox to create waterproof accessories that could house a payments chip. Frank Green coffee cups come with near-field communications (NFC) chips that allow contactless payment with a tap of the cup at Visa payWave terminals. And of course, GooglePay is now embedded in more than 20 smartwatch models.
While these innovations do not need 5G to work, 5G will make such payments faster and possibly more secure.
Fintechs can also look forward to the ability to deploy high-frequency mobile trading platforms. Banking operations will increasingly become cloud-based, and this could remove the need for mobile banking apps.
Enhancing Telepresence And Machine Vision in MedTech
With its ability to transmit massive amounts of data with almost zero delays, 5G will enable medical operations that require real-time telepresence through video and machine vision. These include augmented reality-based MedTech devices, triage by video in emergency situations, telesurgery, and remote robotic surgery.
For instance, China reported in 2019 that a surgeon in the country had completed the world's first remote surgery using 5G. With more than 60 multinational MedTech firms in Singapore, we can expect to see more innovation in the sector leveraging machine vision and telehealth.
Wider Adoption of Home Healthcare Devices
IoT is driving the development of connected home healthcare devices, which enable remote monitoring, testing, medicine administration, and personal assistance. These connected devices can gather data and transmit to databases, apps, and physicians for reporting and analysis.
In Singapore, the medical industry is leveraging standard-issue mobile devices to monitor and share health information. Spyder Personal, for instance, is a wearable device that monitors the electrical activity of the wearer's heart and detects abnormal rhythms. The data is sent to a mobile app and can be shared with a physician.
Get Ready for This Game-Changer
For startups in Deep Tech, 5G will clearly be a game-changer. But collaboration is crucial to make the most out of the benefits 5G has to offer. This is where large organisations can step in. For instance, through an agreement with SGInnovate, M1 will be connecting startups utilising 5G with potential corporate partners. It will also provide support by providing a 5G testbed.
With 5G soon becoming a reality, startups and enterprises alike need to be ready to adopt the network. Startups can look forward to improving the pace of innovation and adoption in their respective industries.
At SGInnovate, we are excited to see how the adoption of 5G technology will disrupt various industries. Hence, we are collaborating with M1 to help startups use 5G technology for their products and solutions.

Topics: AI / Machine Learning / Deep Learning, Data Science / Data Analytics, Investments, MedTech / HealthTech / BioTech, Startup and Corporate Open Innovation, Talent and Mentoring
Industry: Built Environment (USS)


Share this with your network!